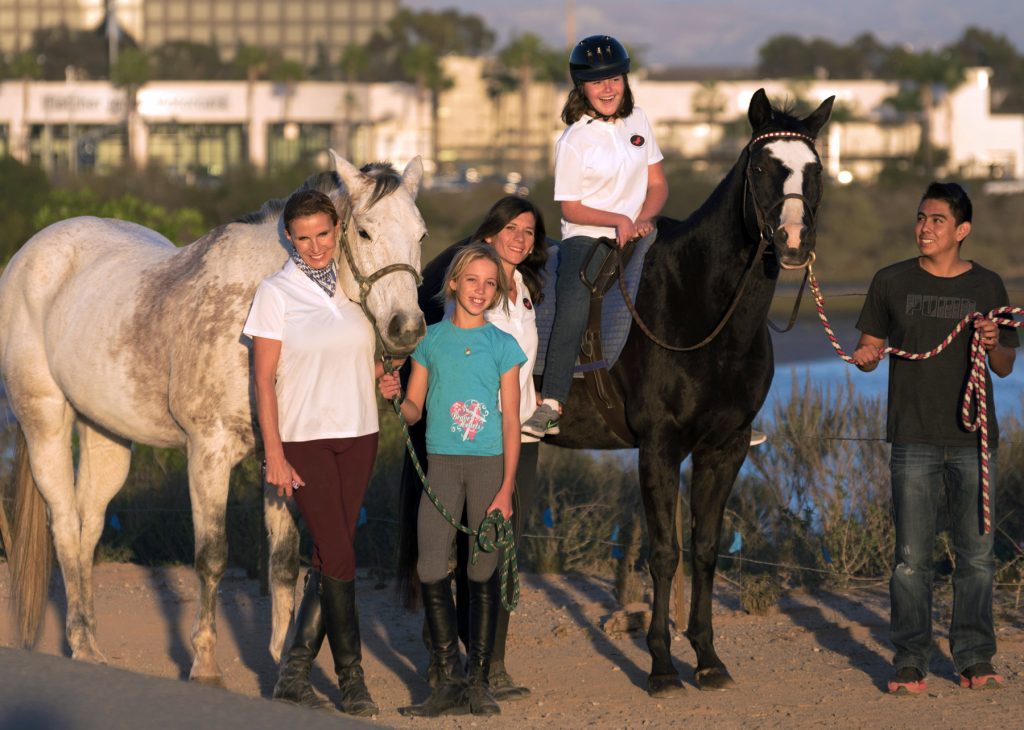 In Newport Beach, horse power doesn't always mean what's under the hood of a Ferrari. In fact, there are areas of Newport's Back Bay where horse power is the preferred method of travel.
In some nearby neighborhoods, horses are right at home in Newport Beach, but they're not always meant to be ridden solely for pleasure.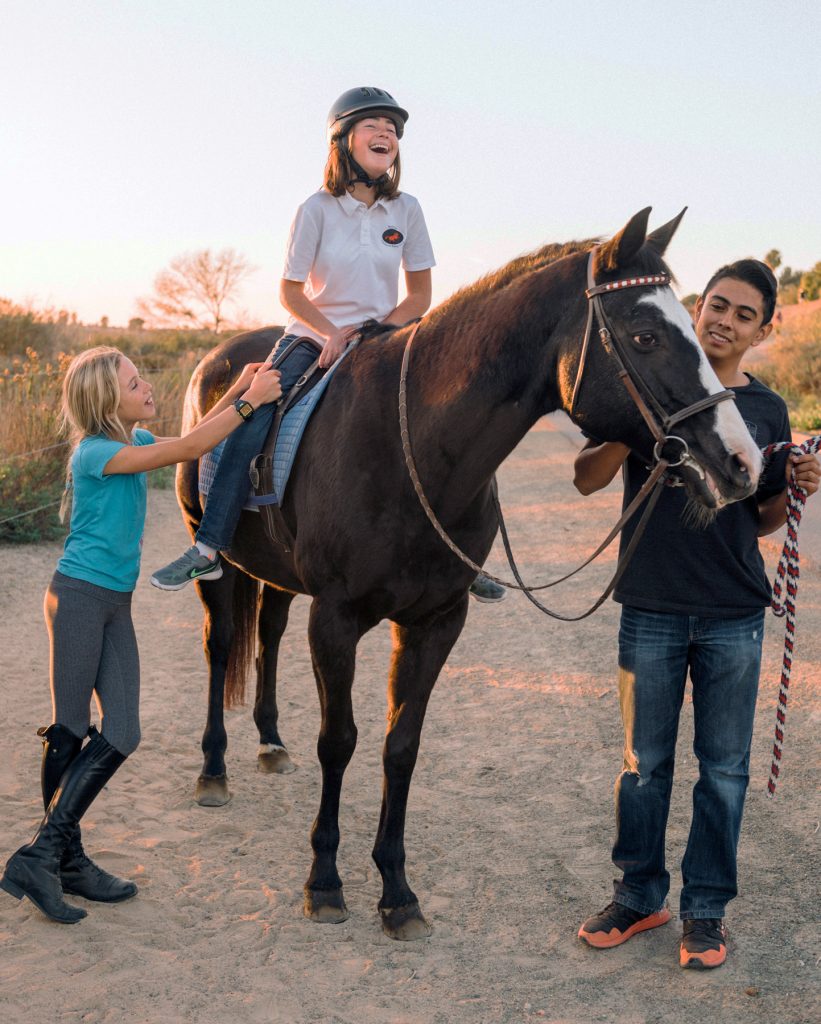 Tucked away among the Back Bay homes is the Newport Beach-based Back Bay Therapeutic Riding Club, which houses a dedicated work-force of the four-legged kind that welcome everyone from teens to adults with physical or developmental disabilities to come and enjoy them as a way to improve the minds, bodies and spirits of these individuals.
The BBTRC was the dream of Bernadette Olsen. It grew into a reality through both her and her husband Jeff Olsen's dedication to help people with cerebral palsy, autism and other disabilities, all powered by their love for animals.
The land and arena was donated ten years ago by Larry Lake, a long-time friend of the Olsens and one of Bernadette's previous riding-lesson students. Lake's gracious act gave them their start and has grown to include a stable full of horses, two donkeys, a goat, sheep, pig and a couple of chickens.
Like any nonprofit, the organization is always seeking funds to keep itself going. The BBTRC aging stables and arena need upkeep, and the rescued horses are also in need of constant care.
To help with donations, BBTRC is holding a fundraiser on May 21 at a home on the cliffs above the Back Bay. Dubbed "Kick Up Your Boots and Dance," this country-chic affair includes a live performance by the Brothers Osborne (CMA winners for Best Duo), a slow-cooked BBQ, whiskey cocktails, and a live and silent auction.
A limited number of tickets are available for $150 per person.
For more information and to purchase tickets, visit BackBayTRC.org.
To read more about the program, see the Indy's previous story about the BBTRC here.