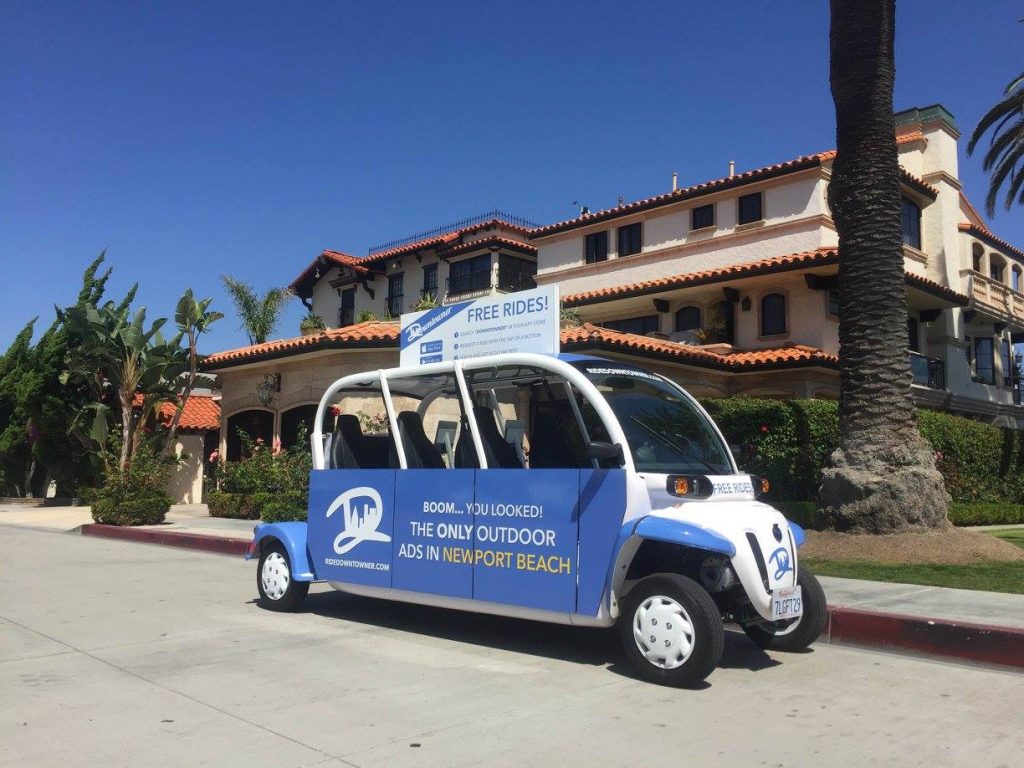 As the city's  Balboa Peninsula Trolley is working through completing the final phases of approvals for the upcoming summer service, another village in Newport Beach is considering an idea of another familiar type of transportation service: A Downtowner shuttle in Corona del Mar.
The CdM Business Improvement District board of directors discussed the idea at a meeting Thursday.
BID director Scott Laidlaw said he uses – and enjoys – the Downtowner shuttle on Balboa Peninsula.
It's a great experience," and there are a lot of benefits to it, he said. "It's where the future (of transportation services) is going."
Sam Knapp, head of California operations for Downtowner, gave a presentation to the group. He provided some background information, details on the service they offer, and some suggestions for possible service in CdM.
Downtowner is a free, short-distance shuttle service that aims to provide a safe, effective and easy-to-use "ride solution" for both residents and visitors, he explained.
The service is "on demand" and users request a ride via a mobile app. Riders can use the app to see how long wait time from the various locations in the service area, which would depend on how many rides were requested ahead of them.
It only goes from point A to point B for each rider/single group, so passengers won't experience multiple stops before reaching their destination. This system can cause some back up, Knapp admitted, but the rides are so short it is usually manageable.
In other cities where they operate, it has shown to help ease congested parking and traffic, he added. Also, it's 100 percent electric (which means it would need a place to park and charge overnight). It could also provide shuttling to off-site parking for employees from local businesses.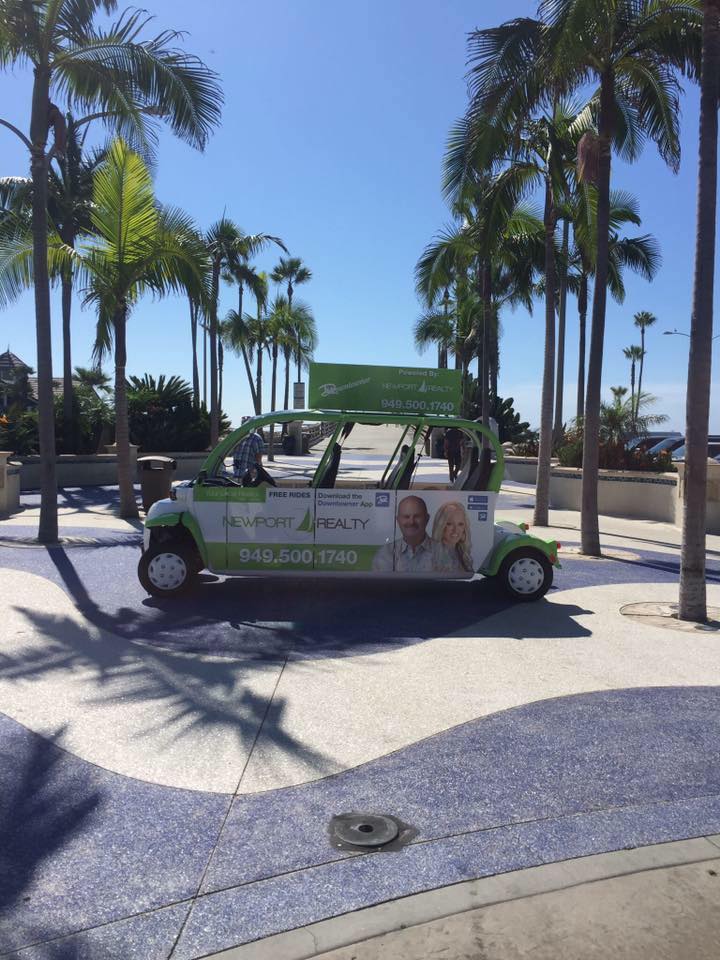 On top of the peninsula program, Downtowner is in four other cities: Manhattan Beach, Aspen, Colo., and Tampa, and Delray Beach, Fla.
Most, including the peninsula operation, are funded through advertising. A full ad wrap around the Balboa Peninsula Downtowner costs advertisers approximately $3,000 per month, Knapp noted. It would likely be closer to $2,000 in the CdM area, he added.
However, selling advertising is a lot of work and takes focus away from operating the transportation service, Knapp noted.
"We can't count on advertising as our only source of funding," he said.
If the service were to come to Corona del Mar, funding would need to be supplemented by the BID, city, and/or through state or federal grants. The Aspen and Tampa locations are fully funded through federal Department of Transportation grants and city transportation/Community Redevelopment Agency funds, Knapp explained.
Total cost (including purchasing the vehicles) would range between $200,000 and $275,000, depending on the options chosen.
"Obviously, we can't afford this (by ourselves), so we'd have to involve the city," with some kind of cost sharing plan, said BID director Edward Hanley.
The cost per rider is low for this type of service, Knapp pointed out, about $3 to $4 per passenger.
Initially, three or four shuttles would provide service to CdM and surrounding neighborhoods. The fleet and service area could grow with ridership demands. Rides would be available from 11 a.m. to 11 p.m. daily and year-round.
Knapp provided two vehicle possibilities: The Polaris GEM, a more traditional shuttle style that can only go on roads 35 mph or slower, and the Chevrolet Bolt EV, a standard electric car that can fit more passengers.
He suggested using Oasis Senior Center as a possible "staging area" for the shuttle.
City Councilman Scott Peotter pointed out that a city currently has a bus service that goes door-to-door around Newport Beach transporting senior citizens to Oasis. This could be a more cost-effective replacement service for that, he added.
There are still a lot of questions about whether or not this is viable in Corona del Mar and how they would be involved, said BID chair Bernie Svalstad.
Overall, the board seemed to like the idea and supported gathering more information.
"We really should think about this more from a global aspect in Newport Beach," and consider other areas in the city, said BID director Jim Walker. "There is definitely a need for this type of transportation."