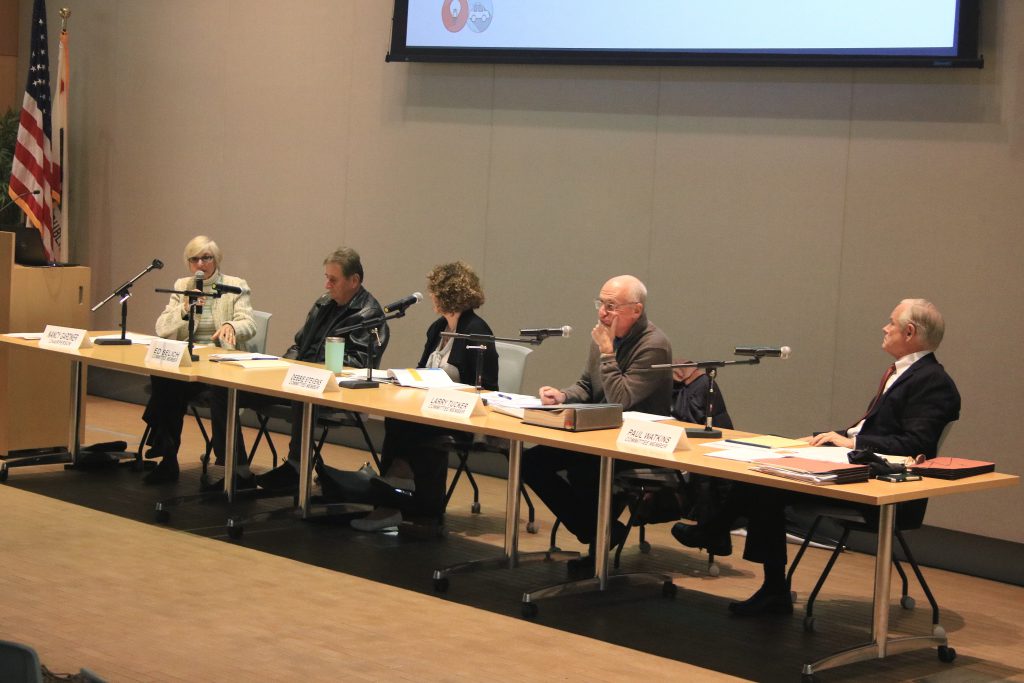 About 30 people attended the first General Plan Update Steering Committee meeting Wednesday in the community room at the Civic Center. An earlier meeting held Feb. 13 was a staff-led introductory overview, this week's meeting was the first time the steering committee officially met and managed the discussion.
The Steering Committee is tasked with reviewing and recommending a consultant, and guiding the "listen and learn" process. The group will sunset at the end of phase 1.
On Wednesday, the committee discussed the draft request for proposals for the consultant. The most discussed idea of the night was splitting up the consultant work.
They heard from the community about the role of the consultant last week, noted Community Development Director Seimone Jurjis. Originally, the unofficial plan was to have one consultant do everything, he said.
"We've been hearing from the community that's not something that they'd be interested in," Jurjis said.
Residents commented last week that they'd like to see the role of the consultant broken down more. First, send out an RFP to find a specialist for the outreach portion during the "listen and learn" phase, and then going back out at a later date with a second RFP to find a consultant to focus on the actual plan, writing the update, and the EIR portion.
Staff confirmed last week that it is possible for the committee to split the responsibilities and recommend two consultants, each who have their own area of expertise.
There are different types of consultants, with different areas of expertise, added Deputy Community Development Director Jim Campbell.
Committee members were on board with the idea and directed staff to rewrite the RFP to focus on only the outreach portion.
By splitting the consultant work up and doing the listen and learn phase first, they will have a better idea of what elements need to be updated and what the project will actually look like, committee member Debbie Stevens commented.
Committee member Larry Tucker also suggested bifurcating the update elements so that if it needs to go to a public vote, the state required housing element update will still get done.
"Whether (a potential) public vote is successful or not successful, we should make the changes the state law mandates," Tucker said, to ensure that the city is in compliance with the state requirements.
The committee also agreed that they should be involved in evaluating the RFP proposals, at least one committee member should attend every community outreach meeting, and that the steering committee meet regularly to review the results of the community outreach meetings.