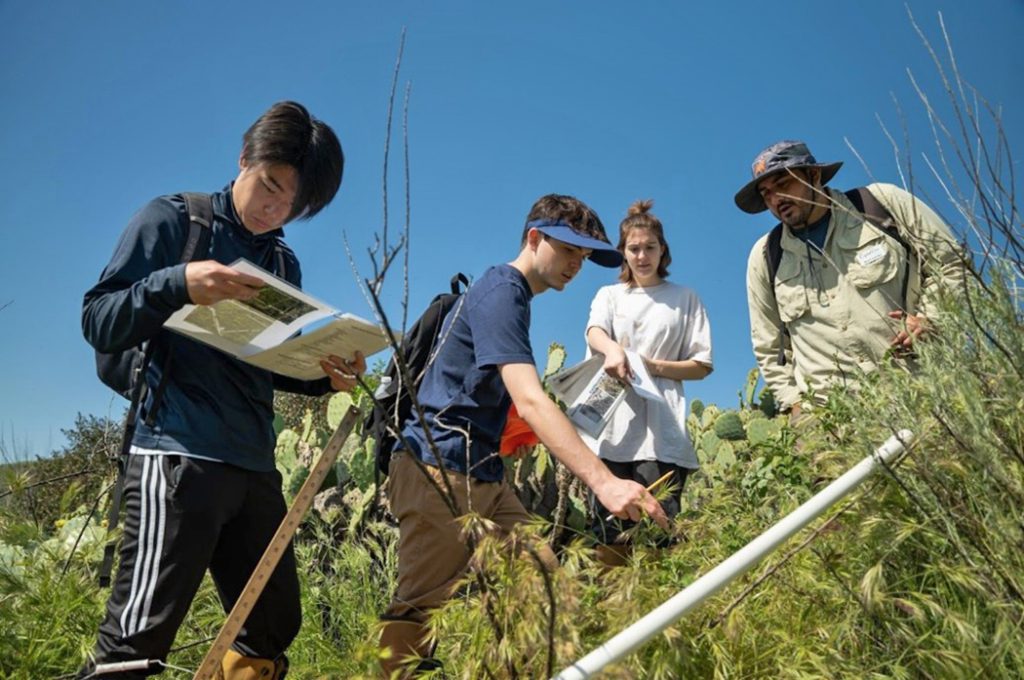 Irvine Ranch Conservancy is partnering with Crystal Cove Conservancy and Crystal Cove State Park for the 2023-2024 Fire Ecology Internship.
This internship program will provide local high school students with hands-on scientific research experience collaborating with land managers and researchers in studying the impact of wildfires on ecosystems and open spaces throughout Orange County.
The program for the 2023-2024 academic calendar will include 13 classroom sessions and several field trips taking place from October through the end of May, designed to cover all steps of scientific research. Students will study the impact of wildfires and their frequency as well as reflect on the relationship between fire, the landscape and how humans and non-human organisms play a role in wildfires and their aftermath.
Students will craft pointed scientific questions, design protocol, collect data from various sites across Orange County, work with professional researchers in the field, analyze and organize data and present their findings at the end of the program.
Classes will be conducted both over Zoom and on-site at OC Parks' Weir, Gypsum and Limestone Canyons as well as Moro Canyon within Crystal Cove State Park.
The students will continue a longitudinal study, building upon the research conducted by the previous academic cohort surrounding cactus scrub habitats, specifically how the coastal cactus wren, a sensitive bird species, has been affected by wildfires. The goal is to accumulate a more robust database of long-term information to track changes over time and be able to measure the impact of past and future fires for Irvine Ranch Conservancy, Crystal Cove Conservancy, and Crystal Cove State Park.
"New this year, we'll have experts come into the virtual classroom to speak to the students as well as work alongside them in the field," says Georges Edouard, Education Coordinator, Crystal Cove Conservancy. "Our interns range from sophomores to seniors and have career aspirations across sustainability, climate change, pre-med and resource management. Students gain valuable experience working in restoration, fire ecology and land management, helping local land managers address real-life conservation challenges."
Past cohorts focused on impacts and burn intervals within different areas of the county. Last year, student interns focused on the critical habitat relationship between cacti and the coastal cactus wren within burned areas.
Students looked at the differences in wildlife behavior in these areas and how differences in native vs. non-native vegetation relate to these wildfire impacts. Through tallying numbers of cacti vs. wrens, students discovered that an uptick in fire frequency has been negatively affecting cactus health and wren nesting patterns.
"This program provides students with real-life, hands-on experience with managing natural resources, which will be great if they want to pursue a career in environmental science. They're addressing actual conservation challenges by helping to understand the impact of past and future fires," says Nathan Gregory, Vice President & Chief Programs Officer at Irvine Ranch Conservancy. "These findings will also help inform our approach to other habitat restoration and enhancement projects, especially projects designed to support healthy cactus and cactus wren populations."
Applications are open now through September 22, 2023. To apply or learn more about this educational program for a cause, please visit www.crystalcove.org/fire-ecology-high-school-internship.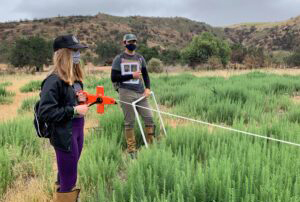 Irvine Ranch Conservancy is a non-profit, non-advocacy organization created in 2005 to help preserve and support the Irvine Ranch Natural Landmarks, enhancing the public's connection to the land while helping partners and landowners with all aspects of stewardship. The Conservancy offers a variety of free, guided outdoor activities for all nature enthusiasts including hiking, mountain biking, horse-back riding and much more. For more information, visit www.letsgooutside.org.
Crystal Cove Conservancy works to protect the historic, natural, and cultural resources of Crystal Cove State Park. The conservancy's unique public/private partnership with California State Parks means that revenue raised, including revenue from the concession operations, is reinvested into programs that use the park as an outdoor classroom for STEM education. These programs will cultivate our planet's next generation of environmental stewards, ensuring that Crystal Cove and places like it live on for generations. For more information, visit www.CrystalCove.org.
Crystal Cove State Park is one of Orange County's largest remaining examples of open space and natural seashore. It features 3.2 miles of beach, 2,400 acres of backcountry wilderness and an offshore underwater area. The park also features the federally listed Historic District, an enclave of 46 vintage rustic coastal cottages originally built as a seaside colony in the 1930's & 40's and nestled around the mouth of Los Trancos Creek. Visit www.crystalcovestatepark.org  for more information.