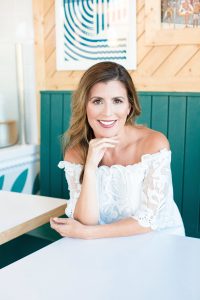 Jan's Health Bar on Coast Highway in Corona del Mar has been serving its nutritious sandwiches, salads and smoothies for less than a year, yet Jan's is already celebrating its 45th anniversary!
Let me explain: Jan's first location opened 45 years ago in downtown Huntington Beach, and became a popular place for those looking for fun, healthy food in a seaside setting.
Poppy Holguin got her first job at Jan's while attending Huntington Beach High School. After graduating and attending law school, Poppy practiced law but kept in touch with Jan, who told her in 2010 that she was ready to sell her restaurant and retire.
Poppy took the plunge and purchased Jan's Health Bar. Since then, Poppy has opened three more locations—17th Street in Costa Mesa, Laguna Beach, and Corona del Mar. The locations all went through renovations and remodeling, but the menu has remained true to the original. After all, if it's not broken, why fix it?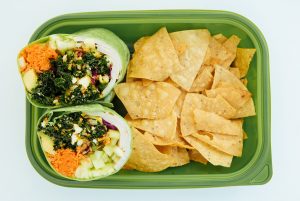 "About 95 percent of the menu is the same as it was 45 years ago," Poppy told me as we chatted while seated at a patio table at the Jan's in Corona del Mar. "What worked 45 years ago still resonates today. It's simple, approachable, comfortable healthy food, which suits this area."
Over the years, Poppy has added smoothies and juices to her offerings, but still has tried to keep everything simple.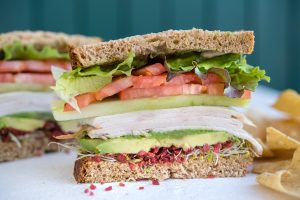 "Some people see the word 'Health' and they want it to be complicated," said Poppy. "We are old school—we have salads, smoothies, things that will give you great energy. Our biggest sellers are the tuna avocado sandwich, the tuna bowl and the acai bowls."
I popped in to the CdM Jan's Health Bar recently and ordered the Krunchy Kale wrap ($9.95): spinach tortilla, turkey, avocado, kale, feta cheese, carrots, cucumber, sunflower seeds, dried cranberry and tahini dressing.
I informed the girl at the counter that it was my first time at Jan's, and she helped guide me to popular menu items. Quite a few regulars were picking up orders to go. In fact, I opted to get mine to go and was impressed with the quality of the to-go container, which I have reused several times since.
For more information on Jan's Health Bar, visit janshealthbar.com.