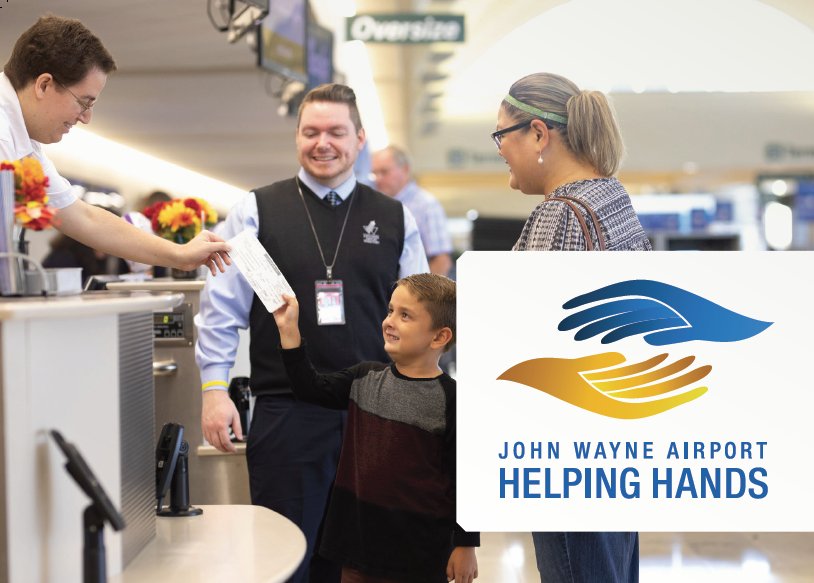 John Wayne Airport officials announced Thursday a new "Helping Hands" program designed to lend a hand to travelers with disabilities.
It is meant to help travelers, families and caregivers by providing assistance and support to ease their experience while traveling through the Airport.
"Helping Hands" is a free service available daily from 6 a.m. to 11 p.m.
"Our team at JWA understands that all guests are unique and may require different levels of support specific to their needs," said Airport Director Barry Rondinella in a prepared statement. "Our friendly staff are specially trained to assist travelers and their families with sensitivity and understanding to provide a superior guest service while helping them navigate the Airport."
Guests can utilize "Helping Hands" and receive assistance with: Facilitating calls to the Transportation Security Administration and arranging for TSA Cares support, as well as assistance with airlines; Guidance during the arrival, check-in, security and boarding processes; Arranging tours to help prepare guests before travel; and an optional bracelet to inform Airport employees that a little more time may be needed to prepare for check-in and security screening, and extra care may be required while traveling through the Airport.
Before arrival, guests are encouraged to inform staff of their special assistance needs by calling (949) 252-5200 or emailing [email protected] At the Airport, guests may dial "0" from any white Courtesy phone located throughout the Terminal.
For more information, visit ocair.com/communityrelations/helpinghands.