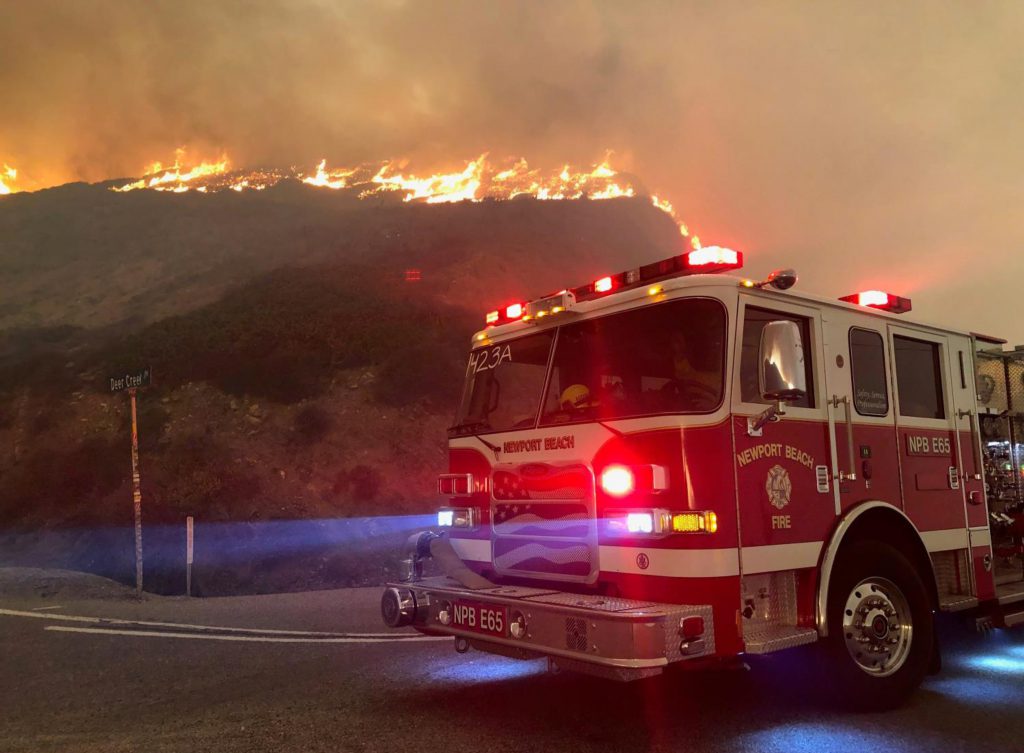 Newport Beach Fire Department joined the fight against a destructive blaze in Southern California last week, authorities reported.
NBFD sent two fire engines and eight personnel to the Woolsey Fire in Thousand Oaks, NBFD Press Information Officer Kevin Tiscareno explained in a press release on Saturday.
"Raging wildfires have affected areas of Ventura and Los Angeles County in Southern California the last few days," Tiscareno wrote in the prepared statement. "The Santa Ana winds continued to be a challenge for firefighters on the front lines with Red Flag warnings continuing through last Wednesday."
As of Thursday evening, the Woolsey fire had burned 98,362 acres and is 62 percent contained. Since it started burning on Nov. 8, about 548 structures have been destroyed. There have been three related civilian fatalities and three firefighter injuries. The cause of the fire is still under investigation.
Newport Beach answered the call to provide mutual aid to these areas with fire protection, he added.
Along with multiple Orange County fire agencies assisting in the firefight, NBFD Assistant Chief Jeff Boyles added in the statement.
"Newport Beach Firefighters have been actively engaged in protecting homes in the Thousand Oaks area," Boyles said in the prepared statement. "Locally, we are up-staffing with financial assistance from the state in preparation for any wind events that may threaten us here in Orange County."
Fire Department officials also used the message to encourage residents living near urban interface areas to develop an emergency plan in the event of a brush fire near their home.