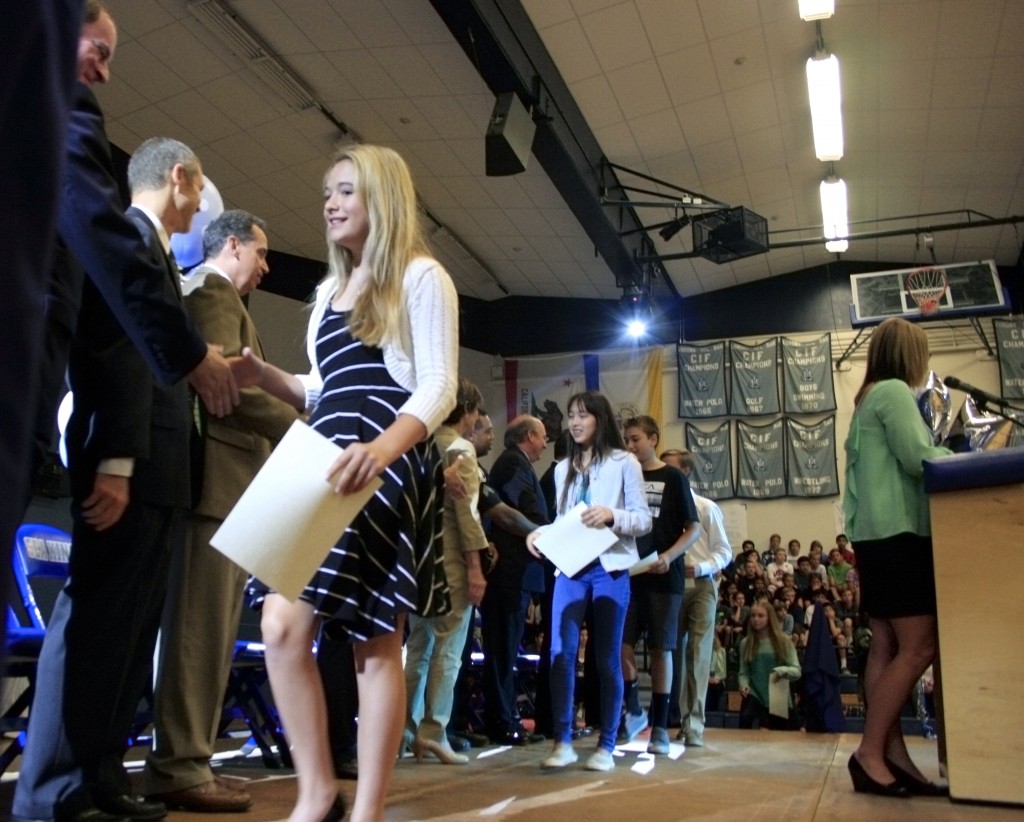 More than 100 Corona del Mar Middle School students were honored Tuesday for their exemplary character.
The sixth Annual Corona del Mar Middle School Character Awards Assembly honored seventh and eighth grade students, who have exemplified the six pillars of character: Trustworthiness, respect, responsibility, fairness, caring and citizenship.
Bill Morris, a former Wall Street banker turned motivational speaker turned world sit-up champion, was the keynote speaker. He also developed the Success 4 Teens program, along with the website and video.
Guy Olguin, CdM middle school principal, introduced the honored guests, which included: Jay Johnson, Newport Beach Police Department chief of police; Keith Curry, mayor; Karen Yelsey, Newport-Mesa Unified School District board of education vice president; Scott Poster, Newport Beach Fire Department chief; Martin Paine, representative for Senator Mimi Walter's office; Vlad Anderson, CdMHS school resource officer; Peter Jackson, NB Chamber of Commerce education committee chairman; Kathleen Sanchez, NB Chamber of Commerce education committee member; and George Knights, NMUSD director of professional learning communities and K-12 assessment.
Each student received an award and shook the hand of each honored guest.
The kids were nominated by their teachers, Olguin explained.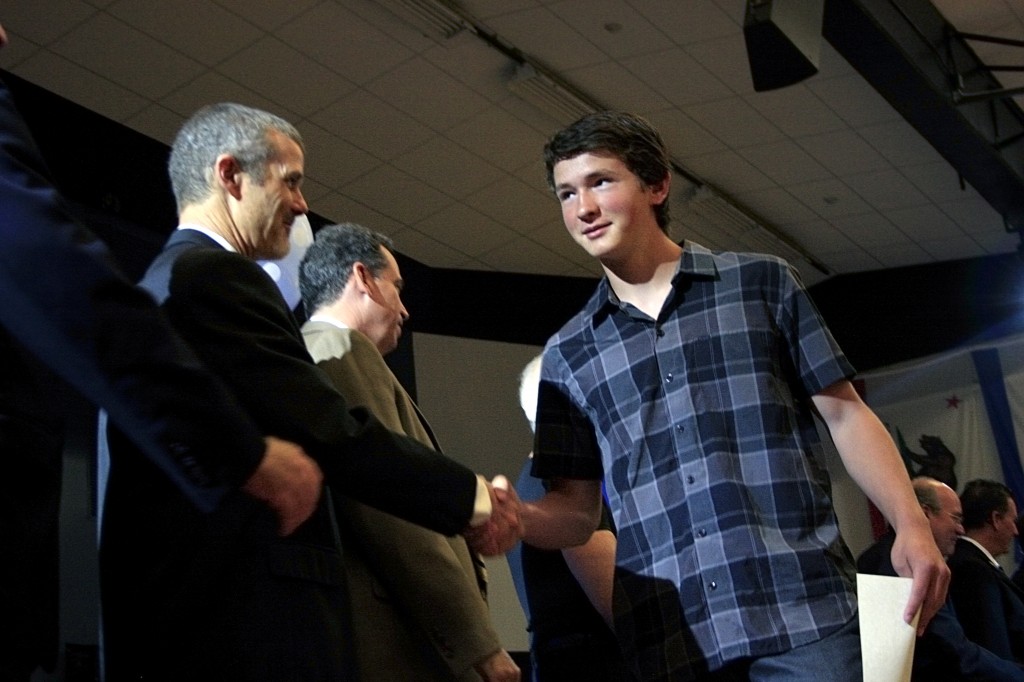 He emphasized the importance of possessing the six pillars of character and to act upon them, even when nobody is watching.
Harrison "Harry Dill, 13, a seventh grader who got special recognition with a few other kids in each grade for receiving multiple teacher nominations, agreed.
"Character is doing the right thing, even when no one is looking," Dill said. "Making the proper decisions."
.
The young man said he tries to help others whenever he can.
"(I try to) make other people's lives easier, even if it means making mine harder," he said.
A lot of kids his age don't have character, he said, so it's important to be a role model for others.
Dill said he enjoyed the speaker, and thought what Morris said about the difference between goals and dreams was interesting.
Goals have target dates for completion, he explained, dreams can go on forever.
"So that's one of the things that we have to actually understand, don't dream about it, make it happen," Morris said. "There's only three types of people in the world: Those that make it happen, those that watch it happen, and those that say, 'What happened?'"
He emphasized the importance of setting goals.
Morris' motto is to learn, earn and return, which will help achieve those goals.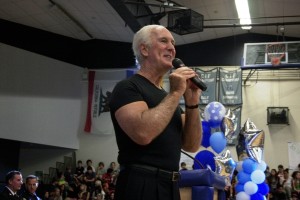 He spoke about his personal goal of completing 3500 sit-ups on his 35th birthday, and how he challenged himself to do more every year (while raising money for the Make-A-Wish Foundation), eventually setting the world record of 20,100 consecutive sit-ups, which took 11 hours and 32 minutes.
It's an honor to be recognized for his character, Dill said.
He was particularly glad to meet and shake hands with the mayor and the representative from Senator Walter's office, he added.
Morris urged the kids to be themselves.
"You can lose your home, you can lose money," Morris said., "but what you cannot lose is your character."
The school partnered with the Chamber of Commerce to present the event.
For more information visit cdm.nmusd.us or success4teens.com.