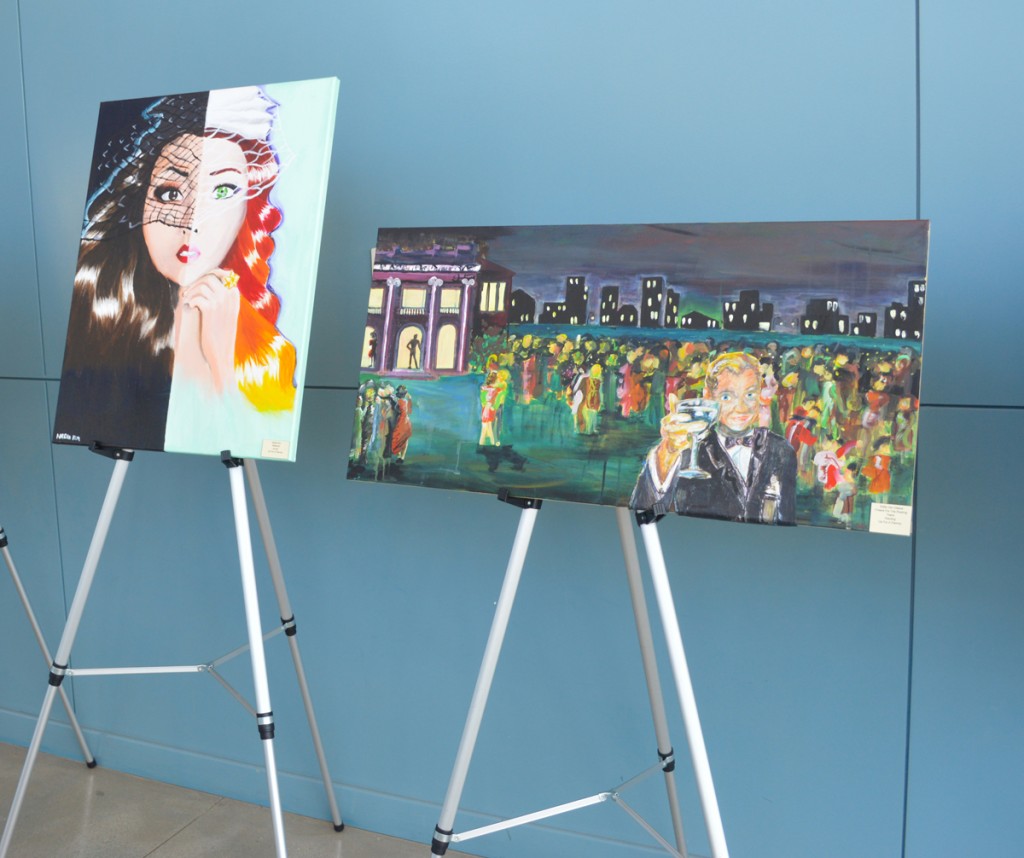 Creativity was out in full force last week at the 3rd Annual Corona del Mar High School PAMMY Awards, an annual award show for CdM's Performing Arts and Multimedia Academy (PAMA).
This show celebrates the students' work throughout the year and recognizes outstanding artists within the small learning community.
Irvine Valley College Performing Arts Center generously opened its doors and provided an amazing venue for the Great Gatsby themed red carpet celebration.
The evening featured a festive reception, an art exhibition, a silent auction, an awards ceremony, and live performances by PAMA music, theatre and dance students along with a showcase of student produced films on the big screen.
The PAMA visual arts exhibition, on display in the lobby, featured a wide array of student talent, including painting, drawing, photography, sculpture, fashion design, and 3D designs created by PAMA students.
2013 PAMMY Award Winners:
Best Instrumentalist – Emily Raab
Best Vocalist – Olivia Kamalski
Best Photographer – Roxie Gaut
Best Fashion Designer – Somer Som
Best Graphic Designer – Beau Barker
Best Actor – Max Peterson
Best Film Producer – Jack Larkin
Best 3D Designer – Jaclyn Martin
Best Painter – Nadia Kim
Best Illustrator – Georgia Muller
Best Dancer – Deanna Nguyen
Most Original – Emma Cubiero
Inaugural Samantha Payne Award – Victoria Vincent