Seven trees in front of City Manager Dave Kiff's home in Newport Beach have been removed for safety reasons.
Another seven trees have been left in place by city officials, who say the trees are not a danger to the public.
** Editor's Note: Because of an editing error, the Feb. 10 print edition of the Indy erroneously reported that five trees had been removed and nine remained. We apologize for the error. **
The trees are blue gum eucyplytus, the type that is at the center of an ongoing controversy in the city since the death of Haeyooon Miller in September. Miller died when a blue gum eucalyptus trees fell on her car while she waited to make a left turn at Irvine Avenue and Westcliff Avenue.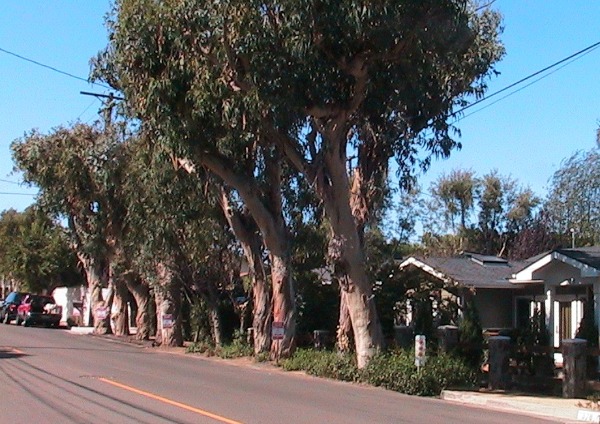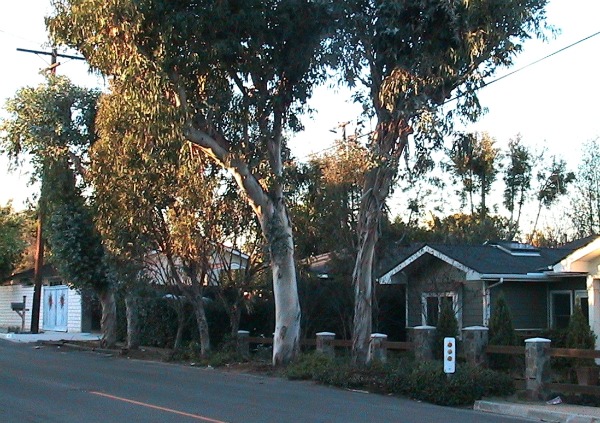 In the wake of Miller's death, the city of Newport Beach quikly removed all 104 of the trees along the Irvine Avenue center median, saying that because one fell they all were potentially dangerous. Officials at that time said removing only some trees would undermine the rest, so they all had to go.
The city later removed all 18 trees on Holiday Road, between Irvine Avenue and Tustin Avenue, again citing the potential risk to the public.  In the case of the Holiday Road trees, the Newport Beach City Council overrode a decision by the City's Parks and Recreation Commission to keep those trees in place.
The city also removed nearly three dozen trees in Corona del Mar citing public safety concerns. A tree in that neighborhood had fallen in an October 2011 rainstorm.
Under the city's ordinances, Kiff is the final word on the removal of most trees in the city. But in November the Independent reported that the decision on which trees would potentially stay or go in front of Kiff's home would be decided, not by Kiff himself, but other city officials.
That same week, Kiff penned a lengthy open letter to residents of Newport Beach about the trees in front of his house and said at the time that he would recuse himself from deciding the fate of the trees "out of respect for the process and for my neighborhood."
Mark Harmon, Newport Beach's municipal operations director, who has charge of  the city's  ongoing tree safety inspections and removals citywide since the death of Miller, told the Independent that the trees that remain on 23rd Street in front of Kiff's home do not pose a safety threat to the public.
According to Harmon. the trees that remain were not recommended to be removed by an outside tree risk assessment expert hired by the city.