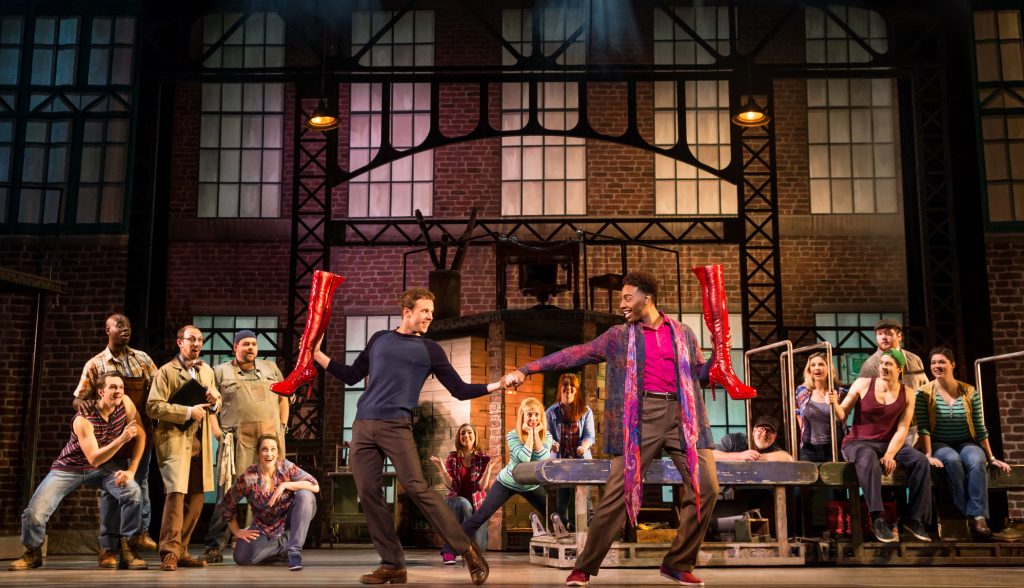 Nancy Sinatra had a hit with the song "These Boots are Made for Walking," but she probably did not take into account the stiletto footwear worn by the cast of the Broadway musical "Kinky Boots" that returns to Segerstrom Center Feb. 6-11.
"I spend about 85 percent of the show in heels," said Jos N. Banks, who plays the fabulous performer Lola in "Kinky Boots." "The choreographer had us in heels the entire time we were in rehearsal. We had eight-hour days when our feet were swelling, but we appreciate that so much now—it's like a second skin. I feel weird now walking in flats."
So just how tall are those boot heels?
"My tallest are six inches, and my outfit is inspired by Mary J. Blige."
For those unfamiliar with the show, "Kinky Boots" features music and lyrics by Cyndi Lauper and a book by Harvey Fierstein. Inspired by true events, the musical tells the story of Charlie Price, who inherited a shoe factory from his father. He forms an unlikely alliance with cabaret performer and drag queen Lola to produce a line of high-heeled boots and save the business.
"Kinky Boots" opened on Broadway in April of 2013 and was nominated for 13 Tony Awards, winning six (including Best Musical and Best Score).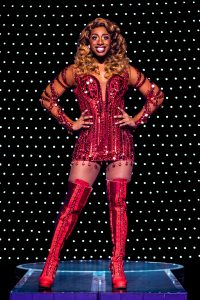 "Lola is a dream role of mine," said Banks, who saw Billy Porter perform the role on Broadway. Banks entered a contest to win a VIP "Kinky Boots" experience that included flying to New York and meeting Porter backstage. Much to his surprise, Banks won.
"Now I'm plaing the role he did on Broadfway," Banks said. "It's opened so many doors for me."
And Banks has literally been opening a lot of doors on the "Kinky Boots" tour, which began in September and gores through May, with plans to extend it another year. Many of the engagements are as short as one, two and three nights, which means Banks barely has time to open his suitcase before it's time to move on to the next city. He's looking forward to the week-long engagement at Segerstrom Center—and our warm weather.
Banks said he had to overcome a few challenges for his role kin "Kinky Boots."
"It was a lot to learn, and it was my first time doing drag," he admitted. "And the other 'Kinky Boots' companies had their own makeup artist, but on this tour I do it myself. I don't mind, because it helps me get into character."
In addition to having a stable theater job, Banks – who went to school for musical theater and minored in design – is a costume designer in Chicago, so between the two jobs he's been able to make a living as an artist.
Since he's toured the country and experienced a variety of audiences, has the reaction to the show been different depending on the city?
"Reaction does change city to city," he said. "It's awesome to share the story (of tolerance and acceptance), it's relevant and needed right now, especially with what's going on with the world right now. Some people hear that a show is in town and they go see it. They're not necessarily theater veterans, so when I walk out – a six-foot-tall man in drag – it's really fun to see the reaction. Sometimes the most conservative audiences are on their feet and congratulating you after the show."
For tickets visit SCFTA.org.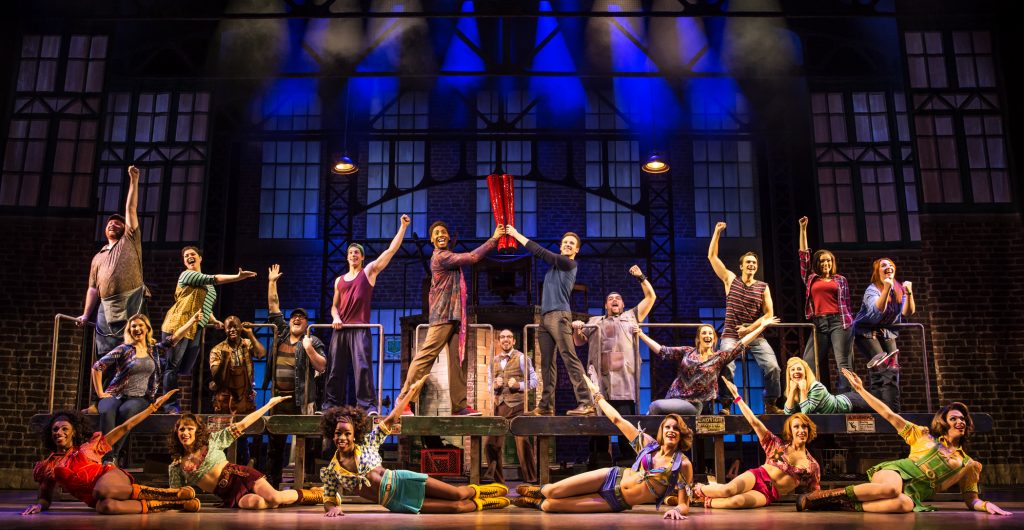 .