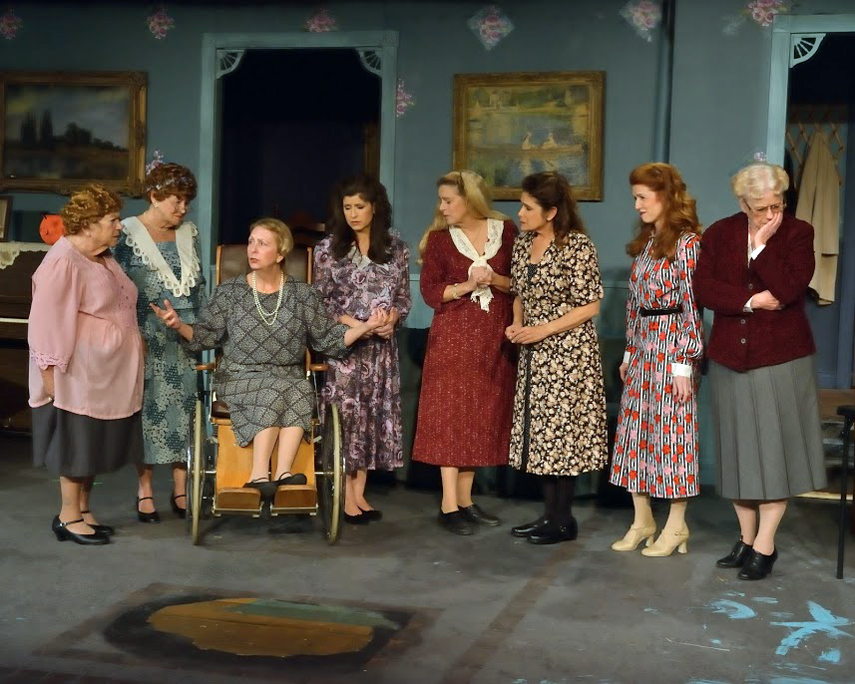 It's 1934 in Providence, Rhode Island. Eight sisters of Irish descent meet on alternate Friday evenings to play bridge and gossip.
Hardly seems a likely scenario for a play, but "The Octette Bridge Club" by P.J. Barry has become a popular community theater production since it premiered at the Music Box Theatre on Broadway in 1985. It's being revived by Newport Theatre Arts Center, where it runs through February 25. 
The play's concept is simple: The first act, which opens with the women posing for a photograph for the Sunday rotogravure section of the local newspaper, takes place in October 1934. The second act is set just prior to Halloween ten years later. We are introduced to the eight sisters, all of whom have stories, and talents, to share.
"We were originally going to do the play 'Charlie's Aunt,' but we could not find the right gentlemen to fil the male roles, so we decided to replace the show with 'Octette Bridge Club,' which the theatre did many years ago," explained Newport Beach resident Michelle Bendetti, the publicity chair for Newport Theatre Arts Center. "The age range of the characters is perfect—it goes from 37 to 67."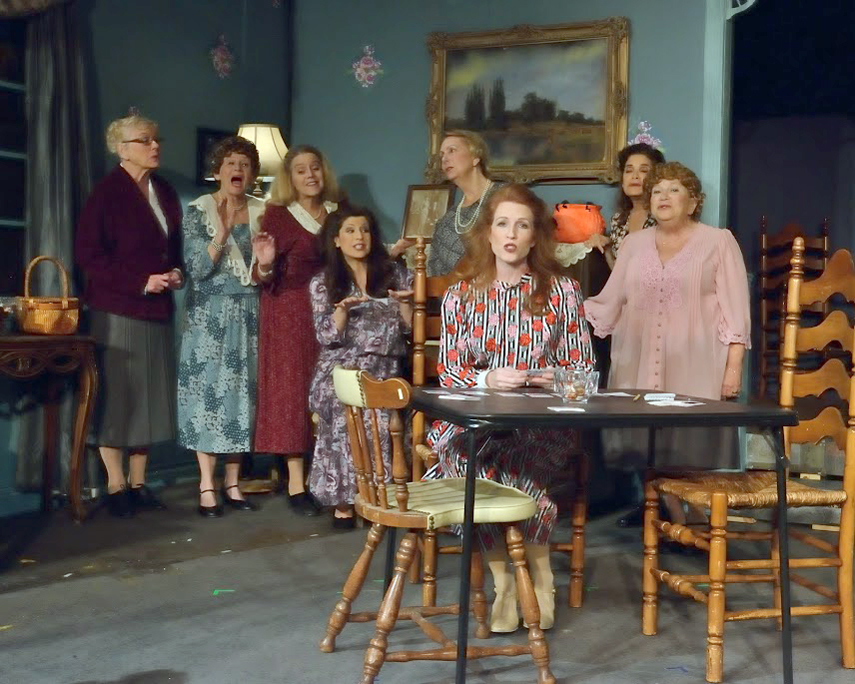 Bendetti noted that the turnout at auditions was surprisingly good for a last-minute replacement show, and that the cast encompasses really good female actors. One of those is Bendetti, who began auditioning for plays several years ago, which in turn reinvigorated the love she has for theatre. Bendetti was cast in featured roles in "All Shook Up" and "Hairspray" at Laguna Playhouse, among others.
Bendetti manages to fit in her theatre life with her day job of running her candle business (BrambleCandles.com), which she recently reopened in the Seaside Gallery and Goods boutique in Newport Beach.
One unusual aspect of "The Octette Bridge Club," noted Bendetti, is that none of the cast members knew how to play bridge.
"My neighbor came over and gave me bridge tutorials, and I gave them to the cast," said Bendetti. "My guess is a lot of our patrons are players, and there are bridge clubs coming to see the show, so we have to be authentic."
"It is a true ensemble show, with strong female characters," added Bendetti. "It's a sentimental comedy, touching and funny. It's fast paced, with lots of quick dialogue, and includes a card game. There really is not a slow moment in the show."
For tickets, call (949) 631-0288 or visit NTAConline.com.