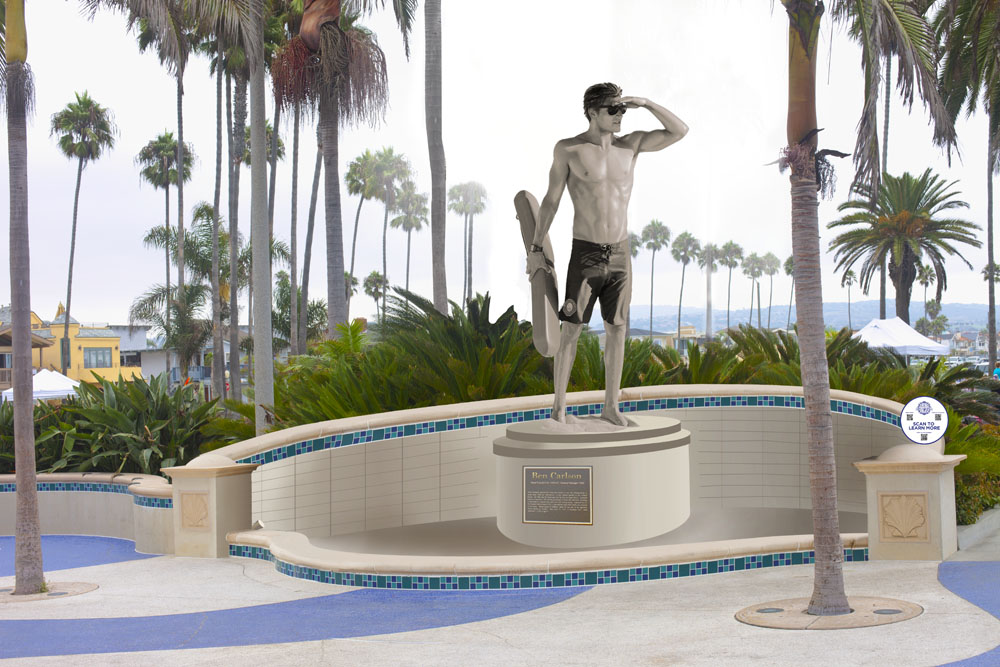 City Council unanimously voted last week to rename the lifeguard headquarters as "Benjamin M. Carlson Lifeguard Headquarters."
More than 100 people attended the Nov. 12 meeting, including several Newport Beach Fire Department fire and lifeguard staff.
On July 6, Ben Carlson became the first Newport Beach Lifeguard to die in the line of duty.
City Council encouraged staff to look into the idea of renaming the facility after Carlson.
"I am so thankful for the way in which the city continues to embrace our family and to honor our son, Ben," said Ben Carlson's father, Chris, during the Nov. 12 council meeting.
Since the day of the accident, the city has displayed support above and beyond expectation, he continued.
He also thanked Gallinati, Chevron, NBFD Chief Scott Poster, Lifeguard Chief Rob Williams.
There was also a presentation of a $10,000 donation to the Ben Carlson Foundation from Chevron in conjunction with the organization Police and Fire: The Fallen Heroes during the meeting.
Carlson "truly represents America's heroes," said Tom Gallinati, chairman of the board, CEO and founder of The Fallen Heroes organization.
The funds will go toward executing the foundation's visions and objectives, Chris Carlson said, which include promoting ocean water safety and providing scholarships.
The Ben Carlson Foundation was formed by Carlson's friends, family and fellow lifeguards to carry on his memory while meeting philanthropic objectives that are in line with the way Ben Carlson lived his life, his father, Chris Carlson explained.
The foundation is also working on creating a statue in honor of Ben Carlson's memory. They've been working with the Arts Commission on the statue and intend to gift it to the city next summer.
"With Ben's statue, just as in the renaming of lifeguard headquarters, our intent is that junior guards, lifeguards and the public will take pause and realize the Pacific Ocean that they're about to enter requires a high level of respect," Chris Carlson said.
Fallen Heroes celebrity ambassador, actor Larry Wilcox, who played John Baker on the TV show "CHiPS," was also on hand for the presentation.
"Ben was hired as a Newport Beach Lifeguard on March 26, 1999, joining several of his classmates from Etiwanda High School in Rancho Cucamonga. He quickly became a leader in the department mentoring both new and more experienced lifeguards throughout the city," the staff report reads. "Ben was generous and readily shared his experiences and insight with others, always striving to improve the department's beach performance."
For more information, visit bencarlsonfoundation.com and thefallenheroes.org.