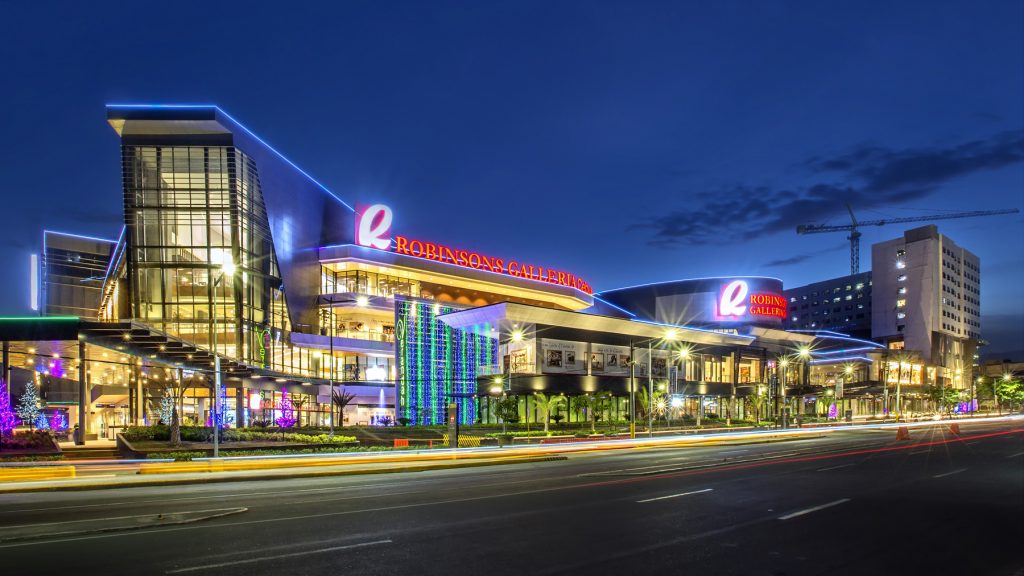 Lifescapes International, the Newport Beach landscape architectural firm behind iconic retail centers such as The Grove in Los Angeles and Pacific City in Huntington Beach, has completed the landscape design of Robinsons Galleria, a multimillion dollar, multi-story shopping destination located within a 380,485 square-meter mixed-use development in Cebu, Philippines.
The design, which features unique elements such as a bubble wall with LED lighting and a 25-foot flower guitar, captures the destination feel of an outdoor oasis, but brings it entirely indoors.
"Retail owners continue to seek new ways to deliver immersive experiences that attract repeat visitors," says Julie Brinkerhoff-Jacobs, President of Lifescapes International.  "Our strategy was to deliver an environment that visitors can get 'lost in' and enjoy with friends and family time and time again."
To achieve this, Lifescapes created a variety of lush gardens that will flourish year-round on each level of the center, including the underground parking structure. In addition, elements such as the aforementioned bubble wall and multi-purpose screens will create a constant stream of visual stimulation.
"This approach strategically differentiates Robinsons Galleria from its competitors, resulting in an all-encompassing, entertainment-driven destination where guests can shop, dine, and socialize, all in one enclosed environment," says Brinkerhoff-Jacobs.
"The challenge with this project was overcoming the high temperatures and humidity in the local market. The project owners were visionary in their desire to transport guests to a paradise destination that is also fully enclosed and air conditioned."
Al Amador, Senior Principal and Project Designer at Lifescapes, notes that reducing long-term maintenance and costs was another objective of the forward-thinking design.
"We recognized the opportunity to save costs by incorporating a mixture of both artificial and real plants," explains Amador. "Anything that can be touched by a consumer is real; however, all out of reach plants are made of artificial materials. This strategy will reduce watering and maintenance costs without compromising the overall aesthetic of the retail environment."
Lifescapes International has spearheaded many iconic landscapes that have been recognized as trendsetters in the industry. Notable projects include Fillmore Center in San Francisco, Wynn Las Vegas, Red Rock Resort Spa & Casino, The Americana at Brand in Glendale, and many others.
Additional information is available at lifescapesintl.com.