NB Film Fest, Take 14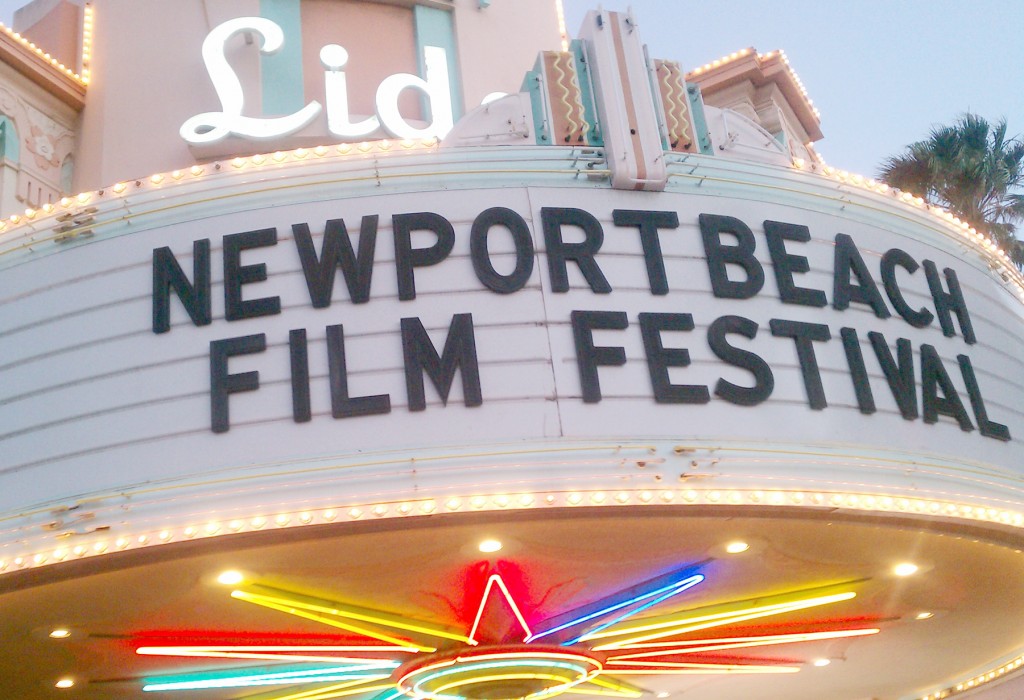 Movie fans are preparing for cinematic nirvana with the arrival of the 14th annual Newport Beach Film Festival, which launched last night with a glitzy gala opening and concludes Thursday evening with a world premiere and party at Lido Theatre.
In between, fervent filmgoers can feast on more than 300 films from around the world, including many world premieres, spotlight films that focus on foreign cinema, an action sports series, short subject screenings, cartoons from the mischievous mind of the late animator Chuck Jones (a longtime resident of Corona del Mar), college- and youth-helmed films, a slew of music-related shorts and documentaries, and much more.
"We're using 14 screens throughout the greater Newport area – we have a giant footprint," stated Newport Beach Film Festival co-founder and CEO Gregg Schwenk, who started the festival 13 years ago with Todd Quartararo, publicist for the festival.
"I'm proud of the evolution and success of the festival–it has exceeded our expectation," Schwenk said.
More than 40,000 filmgoers are expected to fill movie theaters over the course of the eight-day festival.
"The festival also takes a lot of community involvement," noted Schwenk. "Last year, we had 500 volunteers who put in 60,000 total hours of volunteer time. We expect to top out at 800 volunteers this year."
Schwenk said the festival is focused on quality, not simply quantity.
"Our review process reflects that. Whether you see a film Tuesday at 4 p.m. or Friday at 8 p.m., you'll see a well-made film," he said.
In addition to film screenings, free filmmaker seminars are held at Port Theatre on Saturday and Sunday, and focus on music composition, screenwriting and editing.
Organizing a film festival of this magnitude take months of planning, said Schwenk.
"After the festival ends we decompress, and then begin planning for next year," said Schwenk. "But, in a sense, we never stop marketing the festival."
Among the many highlights of the 2013 Newport Beach Film Festival:
– Friday Night Showcase featuring four films – "In Security," "What Maisie Knew," "The Girl on the Train," and "A Single Shot" – followed by a party at Via Lido Plaza with live entertainment and appetizers from local restaurants.
– Saturday Centerpiece Films with another four films including "Welcome to the Jungle," "Stuck in Love," "The Iceman," and "I Am I," followed by an after-party at Equinox Sports Club.
– Irish Spotlight with "The O'Brien's" and "Barry's Bespoke Bakery," followed by a party at Muldoon's Irish Pub.
– Pacific Rim Showcase with films from Australia, China, Japan and Korea, followed by a party at Fashion Island.
– European Showcase with films from France, Italy and Sweden, with an after-party at Fashion Island.
– Latino Showcase with films from Mexico, Chile and Brazil.
– Walt Disney Studios Spotlight featuring the 25th anniversary of "Who Framed Roger Rabbit."
– "Touchdown Newport," a documentary about the 1970 football team at Newport Harbor High School.
John Wayne Spotlight featuring his classic 1956 western, "The Searchers," with a post-film discussion led by The Duke's son, Ethan Wayne.
– Closing Night with the world premiere of "The Way, Way Back" followed by a gala in the Via Lido courtyard.
For a complete list of Newport Beach Film Festival screenings, and an interactive program book, visit NewportBeachFilmFest.com.