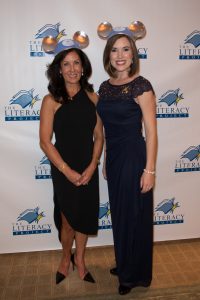 Seven is considered a lucky number, and it also denotes completeness or perfection.
The Literacy Project is aiming for perfection on Friday, Sept. 16, when it presents its seventh annual gala, "What Dreams Are Made Of," at the Island Hotel in Newport Beach.
This year, the gala is being chaired by Lisa Torres and Monette Zotovich. The Literacy Project Founder Sue Grant will serve as Honorary Chair. The event includes the introduction of new Literacy Project Executive Director Doe Girling.
The 2016 "What Dreams Are Made Of" gala is presented by Wienerschnitzel, a longtime supporter of The Literacy Project.
The goal of the event is to raise funds and awareness for TLP's mission to implement its literacy program into classrooms where students are well below the English proficiency standards to improve their reading skills, at no cost.
As in past years, a highlight of the evening will be the presentations of three young students who recently completed TLP's reading program. These kids will be escorted by their role models—adults working in the fields these children aspire to achieve future careers in. The role models will give a short speech about what they do and introduce the students they are accompanying. The students will present their "Dream Cards," which are illustrations made during the reading program that explain what they dream to be when they're older and explain how literacy is vital to reaching their goals.
Civil Engineer Ron Hartman will represent graduate Donald (age 9); Celebrity Chef Jamie Gwen will represent graduate Sophia (age 9); Detective Sergeant and SWAT Team Leader Ryan Peters will represent graduate Armando (age 9).
The evening's major sponsors include Cindy Culpepper of Weinerschnitzel/Galardi Group Inc., Dennis Kuhl of Angels Baseball,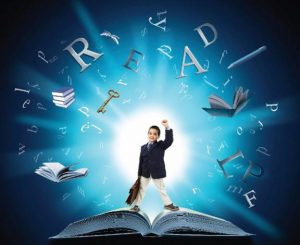 Sue & Gary Grant, Steve Zotovich of Zotovich Estate Vineyards, JoAnn Albers, Lisa Iannini, and Frome Family Foundation. 
"This very impactful evening insures students the opportunity to further their education. I know this evening will leave guests inspired as much as it has inspired me," said Torres.
Based in Newport Beach, The Literacy Project has helped more than 4,500 struggling readers throughout Long Beach, Los Angeles, Orange County and Coachella Valley. TLP offers a comprehensive instructional program that improves both academic and attitudinal levels of students performing well below English proficiency standards. The program is provided at no cost to both the school and at-risk students in the second grade. The program teaches the fundamental principles of phonics and literacy in all three learning modalities (auditory, visual and tactile) critical to children with varying learning styles.
Tickets to the "What Dreams Are Made Of" gala are $225 each, or $200 each with parties of six or more. Sponsorship range from $600-$10,000.
For more information, visit literacyprojectfoundation.org.