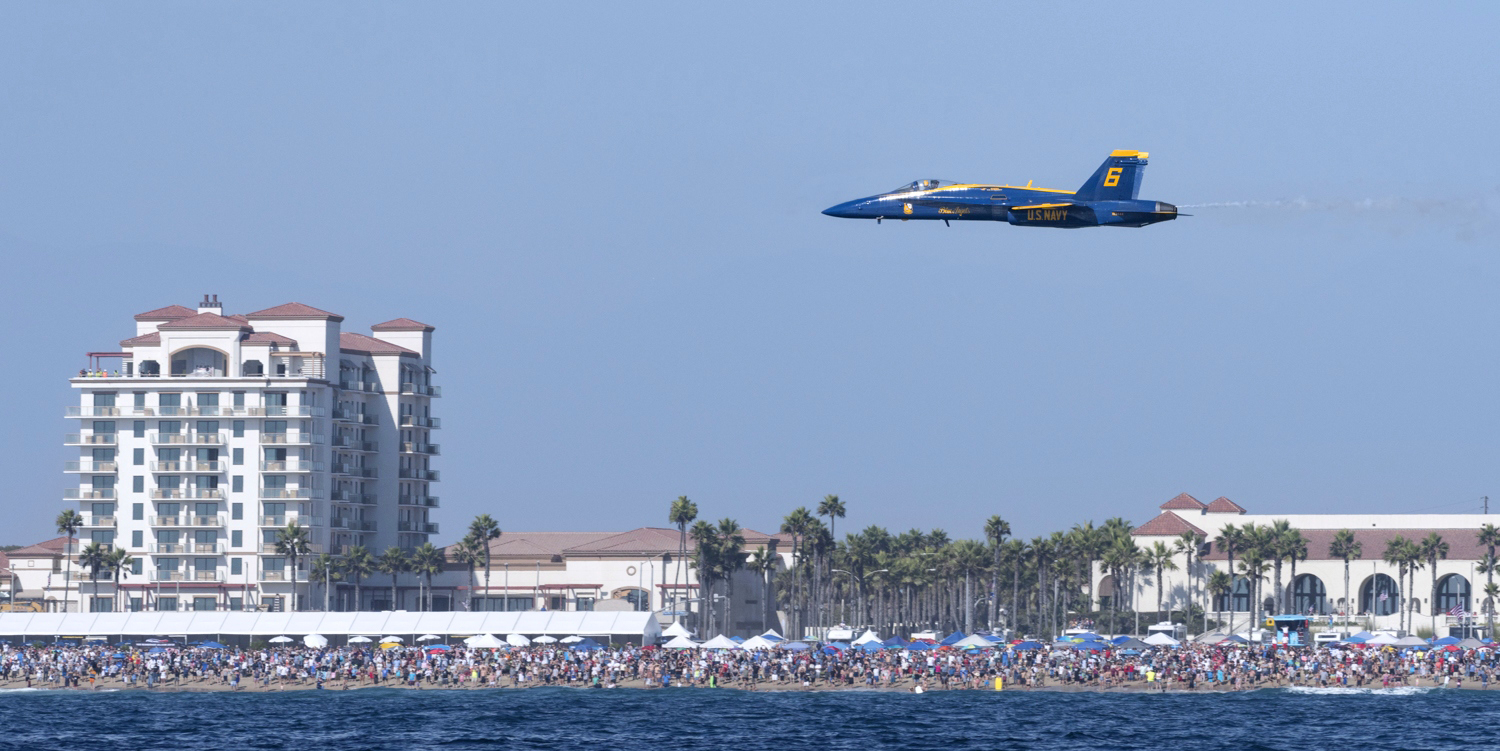 Blue Angels, Snowbirds and Black Daggers, oh my!
About 725,000 spectators were delighted and dazzled by the up-in-the-air antics of a variety of aerobatic pilots during the second annual Breitling Huntington Beach Airshow over the weekend.
Among the performers were U.S. Navy Blue Angels, Canadian Forces Snowbirds, and the U.S. Army Special Operations Command Parachute Demonstration Team "The Black Daggers."
Huge crowds gathered on Newport Beach's neighboring shoreline to watch the dangerous aerial acts.
Newport Beach city officials warned residents prior to the event about potential heavy traffic and noise.
For more information, visit hbairshow.com.