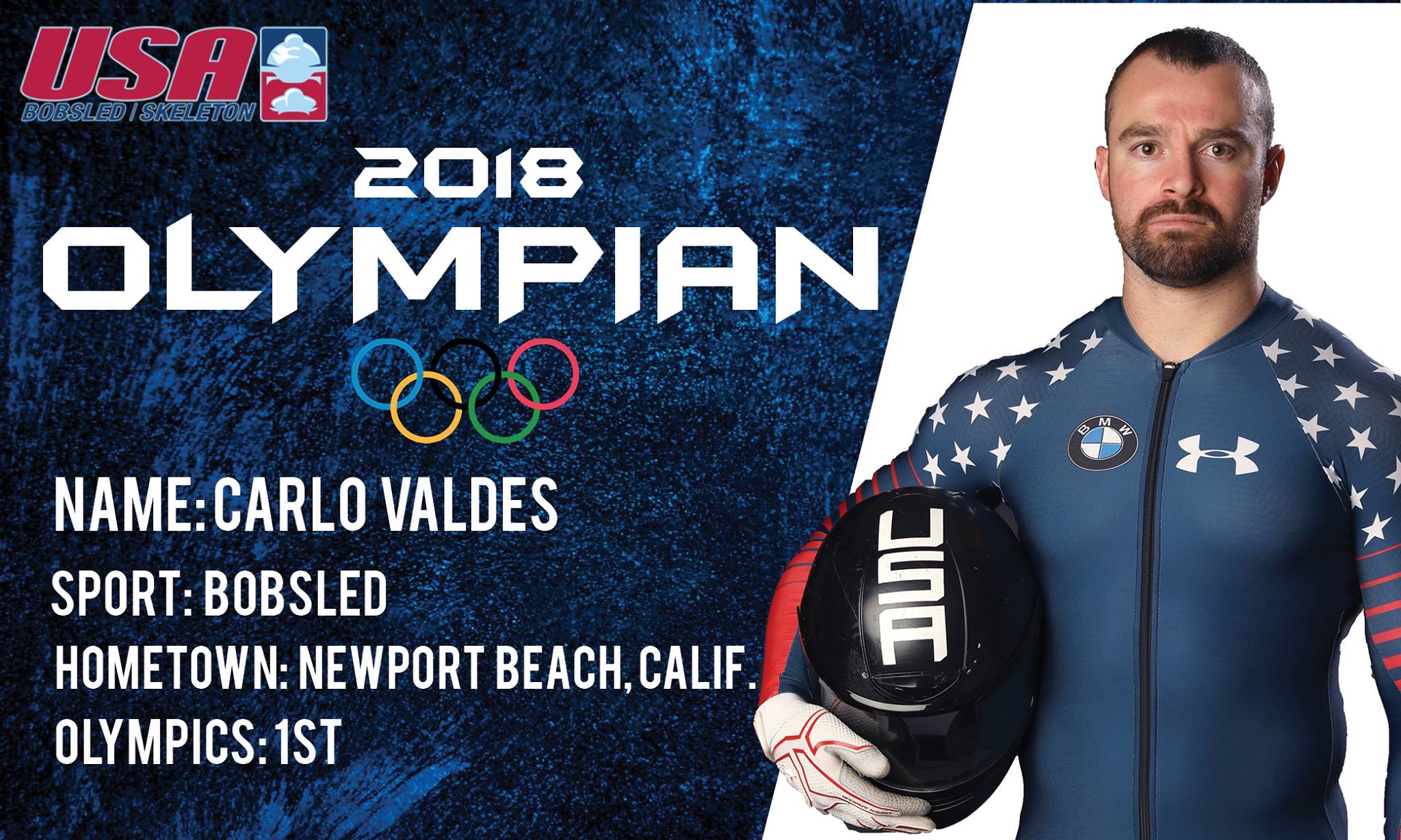 Need another reason to watch Team USA in the 2018 Winter Olympics? One of the city's very own will represent the United States in Pyeongchang, South Korea.
Carlo Valdes, born and raised in Newport Beach, will compete on the four-man bobsled team during the week of Feb. 18. He's currently in South Korea with his teammates and ready to march in the Parade of Nations during the Opening Ceremonies, which airs Friday on NBC.
"Knowing the whole world will be watching is a special feeling and I want to be able to share these memories later in my life," Valdes said. "It's something that almost every Olympian says you must experience. I can't wait to represent my country."
From preschool through junior high, the 27-year old athlete attended Mariners Christian School (before it moved to Costa Mesa) and then Mater Dei High School in Santa Ana. He went on to play football, as well as track and field, at University of California, Los Angeles. He was introduced to the sport of bobsled by a teammate.
"Being involved in a winter Olympic sport, like bobsled, didn't pop up on my radar until I was almost done with college at UCLA," Valdes explained. "Athletes typically get recruited out of sports like track and football. There are a lot of great athletes, even high-profile athletes, that come out for bobsled after they are done with their time in previous sports."
Bobsled requires a lot of different skills, but two in particular are vital.
"Speed and power is the name of the game," he said. "If you have those traits and continue to develop them, bobsled just might be your sport. The prototypical 'push' athlete is 6'2", 220 pounds, so make sure you drink your milk as a kid."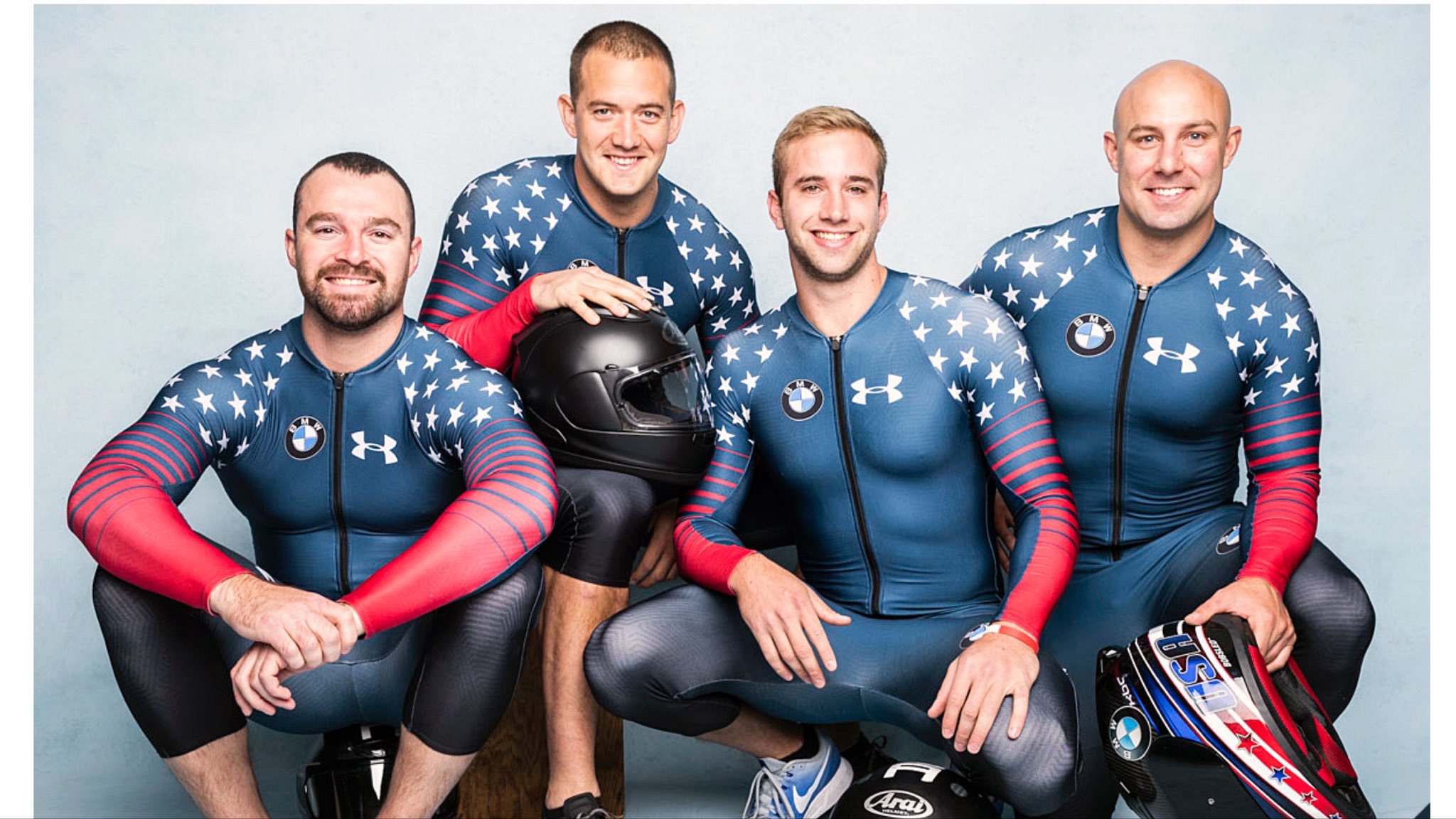 For kids and older student athletes who want to try bobsled, Valdes recommends playing the sports that are available to them now.
"Bobsled isn't a sport that you decide to do as a kid unless you want to be a pilot," he explained. "My advice for any young athlete in Newport is continue to work hard in whatever sport they are currently playing, whether it's one or two sports or possibly more."
Valdes played four or five sports every year when he was young, something he really enjoyed.
His athleticism paid off as he's now headed to the Olympics. Although he no longer resides in Newport Beach full-time.
Valdes now lives and trains near Lake Placid, N.Y., where one of only two bobsled tracks in U.S. is located (the other is in Park City, Utah). There are only 18 bobsled tracks worldwide.
The off-season for bobsled is considered to be May through October, when he just might return to Orange County.
Back in his hometown of Newport Beach, Valdes makes time for the beach and tacos.
"I always go straight to the beach, specifically between 30th and 40th Streets. I try to go everyday just because I miss it that much and there's really nothing like it," he said.
Chronic Tacos is his go-to restaurant in town.
"There isn't much Mexican food when I'm away from home, so I really have to take advantage of it when I'm here," he said.
Valdes is also involved with Classroom Champions, a nonprofit organization dedicated to partnering teachers with Olympic and Paralympic athletes to mentor students in underserved communities. He's currently paired with Mount Diablo Unified School District and helps students achieve their full potential both inside and outside the classroom.
"I've been with them for the past six months, and I'm enjoying my time with all of them," Valdes said. "It's nice to be able to give back to my community and be a mentor for these kids who need the little extra guidance in their life. I hope I have made an impact on their lives so far and hope to continue to make a difference."
The Opening Ceremonies will air at 8 p.m. Friday on NBC. It will be tape-delayed from an earlier broadcast, due to the time change. Early morning fans can catch the ceremonies live at 3 a.m. on NBCOlympics.com and the NBC Sports app.