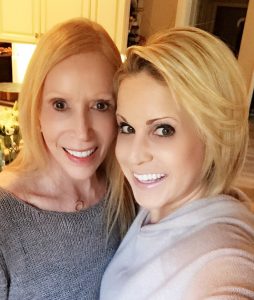 Losing weight can often seem like an overwhelming challenge if all you're doing is trying (and failing) to stick to a diet.
That's where Lindora Clinic come in. The company has been a national leader in medical weight loss since 1971, but to celebrate its 45th anniversary, Lindora has undergone a major rebranding.
Lean for Life by Lindora Clinic is the new name, and it places a stronger emphasis on their therapeutic lifestyle program for lasting weight control.
According to Lindora, the program is rooted in science and "built upon providing patients the tools to not only lose weight but transform their lives from the inside out."
The Costa Mesa-based company operates 39 clinics throughout Southern California, including one in Newport Beach.
Lean for Life by Lindora Clinic stresses what they call a "Nourish, Move, Breathe" philosophy that combines nutritional guidelines, menu plans, and moderate exercise with balance and well-being techniques to teach patients to become – as the new name suggests – Lean for Life.
Chef Jamie Gwen of Newport Beach, a renowned chef whose weekly syndicated radio show is heard every Sunday on 75 radio stations across the country including Talk Radio 790 KABC, and her mother Lana Sills, a food writer who has co-authored four cookbooks, are the Nourish elements in the Lean for Life equation. They help set personalized Lean for Life nutritional guidelines and teach how food impacts the body, and they create recipes that focus on a Lean for Life lifestyle.
"We are both Lindora patients, we've been through the program and Lana continues to visit Lindora for maintenance," said Gwen. "That's why they came to us—they knew we were longtime clients, and with our culinary passion we could contribute recipes."
Gwen noted that Lindora was one of the first to discuss food combining and how that can affect the body from a nutritional standpoint. She and Sills use that concept in their recipes.
"It's really a lifelong plan—more of a lifestyle than a diet," said Gwen.
"I incorporate the Lean for Life lifestyle into how I cook and how I live daily," said Sills. "The recipes themselves are seasonally driven, focused and committed to a full flavor approach."
They include a signature balsamic salad dressing, and flavorful dishes featuring steamed vegetables and fish. They have a turkey burger with roasted chilies served over spinach, zucchini chips, and many other recipes that are simple, nourishing and filling.
"We live in recipe development," joked Sills. "We draw inspiration from everywhere, we're a research and development team, always coming up with new ideas and flavor combinations. People have elevated palates today, so these are not your run of the mill recipes, they're similar to what you're eating at your favorite restaurants."
Gwen offered some simple tips for anyone looking to start and stay on a weight loss plan.
"Stay hydrated, do not skip meals, put away trigger foods, avoid danger zones, sink your teeth into your protein snacks."
And, of course, stay Lean for Life.
"We are both diehard food lovers, so it's very exciting for us to partner with Lean for Life to bring an elevated approach to their method and plan," stated Sills.
For more information, call (800) LINDORA or visit lindora.com.
For more information on Jamie Gwen, visit ChefJamie.com.