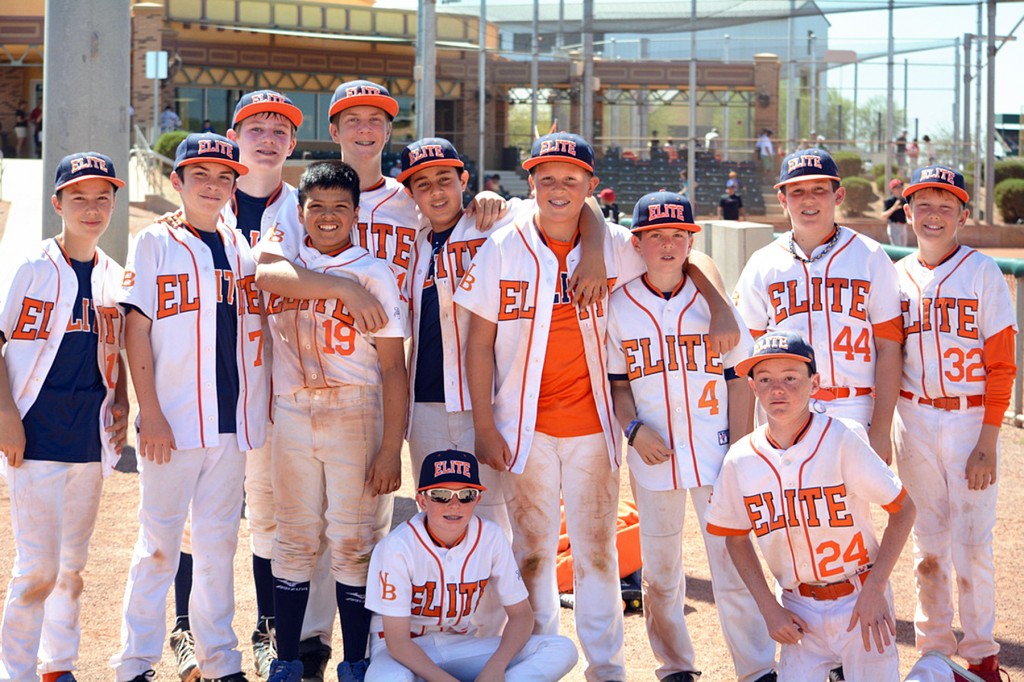 A team of elite athletes recently brought home a trophy from a statewide competition.
Newport Beach Elite Baseball won California Competitive Youth Baseball League Championship on May 18.
The 18-month-old program also won the Arizona Triple Crown Spring Championship in March.
Elite Baseball is a nonprofit organization that teaches "baseball fundamentals, etiquette and IQ" under the mentoring of head coach, Michael Fuchs.
"We started with a group of friends and under exceptional coaching, we have become a top travel ball team without recruiting all stars and without any fanfare whatsoever," said Rick Russell, Elite Manager and Senior Partner at Rand Partners in Newport Beach.
Fushs' son, Mike, is "one of the most highly regarded high school baseball players in California," Russell described. He attends Beckman High School in Irvine.
The current team consists of 11-year-olds and younger, including Caden McMackin, Nick Rottler, Colin Miehe, Brennan Carroll, Luke Joyce, Chase Hartsell, Wes Carr, Dom Williams, Liam Gannon Will Butler, Dylan O'Hearne, Ricky Russell, David Adelsberg and Troy Smith.
Elite is currently training for summer tournaments which will culminate with the "granddaddy of all youth baseball tournaments," Cooperstown Dreams park in Cooperstown, NY in mid –August.
The team focuses on hard work.
"Our coaches favorite saying is 'Hard work beats talent when talent does not work hard,'" Russell said.
 For more information, visit newportbeachelitebaseball.com.