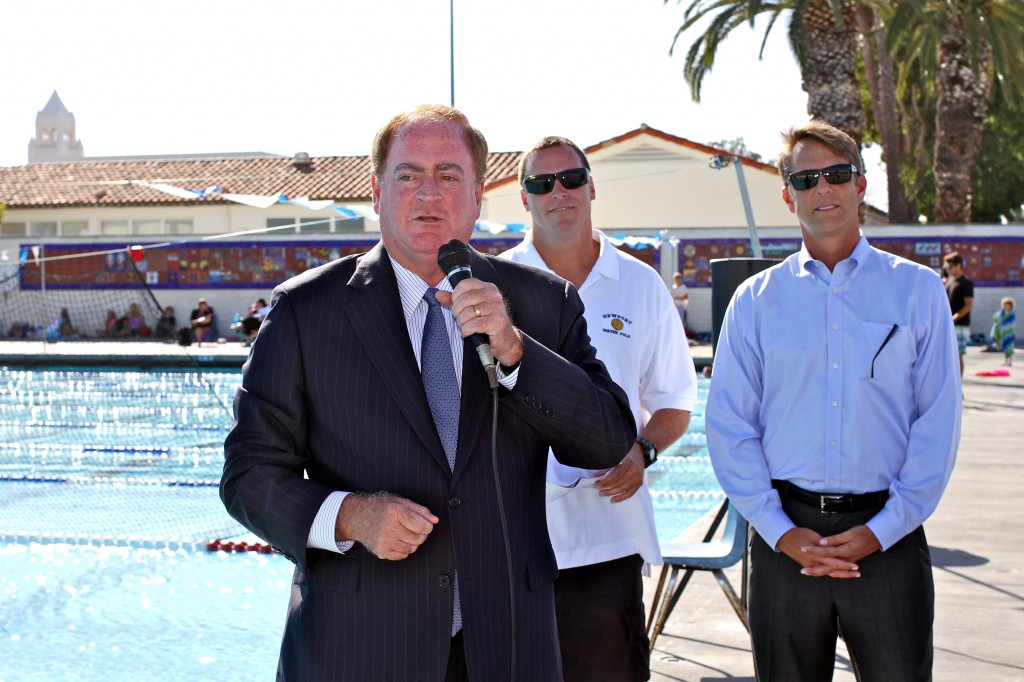 Nearly 200 young water polo athletes got some civic support Wednesday when the mayor stopped by their summer season kick-off event to encourage them for the upcoming Junior Olympics.
Mayor Keith Curry spoke to the Newport Beach Water Polo club at the pool at Newport Harbor High School Wednesday afternoon, praising their accomplishments and wishing them good luck at the qualifiers during the next two weekends.
Curry said the team will represent Newport Beach with "tremendous skill and class."
"We are so proud of you, as a community," he said. "On behalf of all of my colleagues on the city council and on behalf of everybody that lives here in Newport Beach, I want you to know how proud we are of you, of your accomplishments and how well you're going to represent the city of Newport Beach in the Junior Olympic trials."
Curry spoke of the tradition of water polo in Newport Beach, and at Newport Harbor High School in particular.
"That is a great tradition that goes back decades and generations," Curry said, "and you're all part of that."
Oscar Goodell, 14, enjoyed the mayor's speech.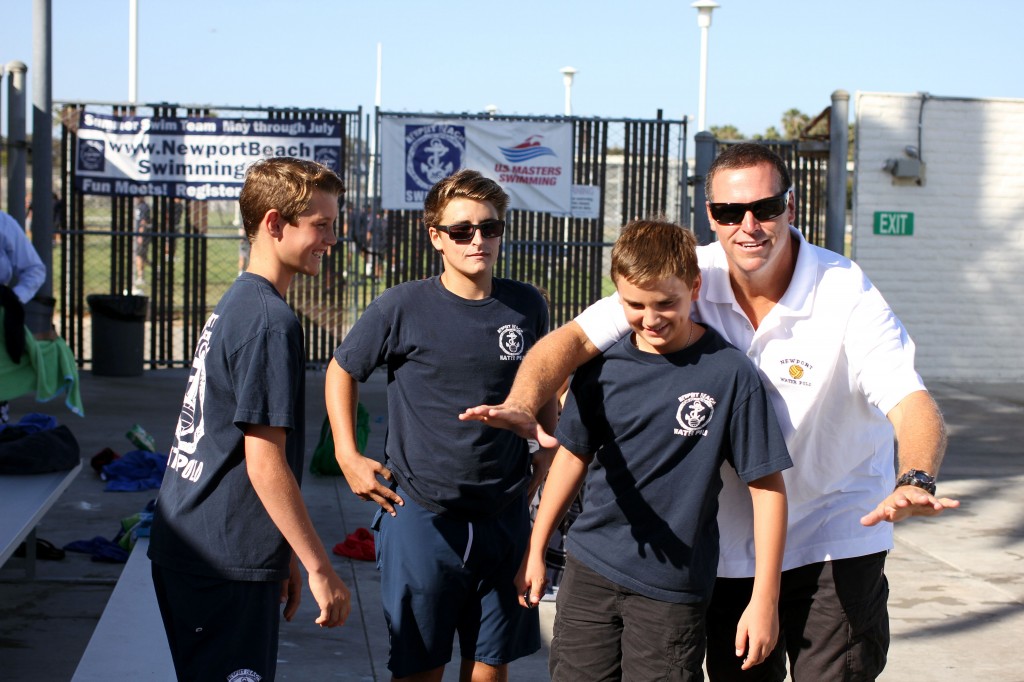 "I think it was beneficial for our club," to hear from Curry, Goodell said. "He was talking about JOs and it's something to look forward to, and knowing that he's supporting us I think it will lead us on to do very well."
Both he and Justin Coar, 12, are really excited for the Junior Olympics, they agreed.
"We've worked really well with (Coach Stefano Ragossa)… and I think we've improved a lot," Goodell said.
"I think we need to work on paying attention and playing well as a team, not becoming selfish and trying to take your own shots and score for ourselves," Goodell said.
Coar said he feels pretty prepared for the upcoming qualifiers.
"I think we just need to get a little more practice," to stay sharp, he said.
Ragossa, who coaches the 14 and under group, said the team needs to work on consistency.
Marco Palazzo, coach for the 12-year-old group, said he wants his guys to focus on teamwork.
"We win games by playing together," he said.
When working with younger players, it's about long term progress and goals, he added.
"It takes a long time to build a player," he said.
They want to focus on the fundamentals first, he continued, and make sure they take the right steps in teaching the kids.
"We want to see these young water polo players develop in the next few years," Palazzo said.
Club director and head coach Robert Lynn agreed.
"It's a long term vision with kids," he said.
It takes time to work with them, shape them and develop their skills, he said.
And this is a critical age, Ragossa added.
The kids have to focus on both on school and the sport, he explained. If they don't do well in one area, the other will suffer, he said, so as part of his coaching philosophy he wants to combine the two and both be equally important.
The hard work is paying off, they've really improved recently, Lynn said.
"They've come a long way with our coaches," Lynn said.
A few years ago, they were finishing in the lower end of the tournaments, and now they are in the mid to high end, Lynn said.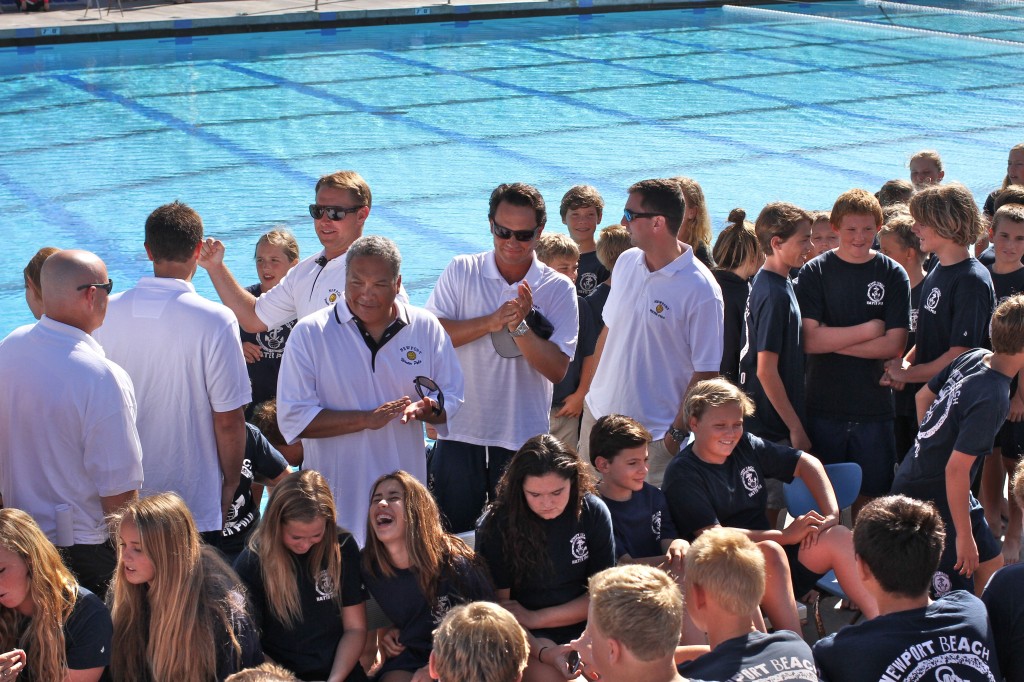 "I'm really happy about the improvements in the kids," Palazzo said. "I started working with them in September and week by week, month by month I saw these kids growing up and (become better) water polo (players)."
Some up and downs are normal, Ragossa added, but they have steadily been improving throughout the year.
"We are proud of these guys because they have done an amazing job," he said.
Overall, the season is going well, all three coaches agreed.
"I think we're going to be doing well in all categories," Lynn said.
"We are really excited about the Junior Olympics," and the upcoming qualifiers, Palazzo said.
"We're for sure going to great things," he added.
Ragossa's group is going to Italy June 23 – July 5, where they will play several tournaments.
Hopefully it will be the experience of a lifetime for the guys, Ragossa said.
Goodell is one of the team members headed to Italy in a few weeks.
"I'm really stoked for that," he said. "I think it will be a really fun trip. And it will help us a lot: Tough practices, (going) somewhere we've never been, playing different teams that are probably better than us, stronger and bigger than us. I think it will really get us prepared for the tournament in August (Junior Olympics)."
Lynn said he is looking forward to a great summer with the kids.
"Learning our sport and preparing for the (Junior Olympics)," Lynn said. "Just enjoying being in the water."
For more information, visit newportbeachwaterpolo.com or juniorolympics.com.