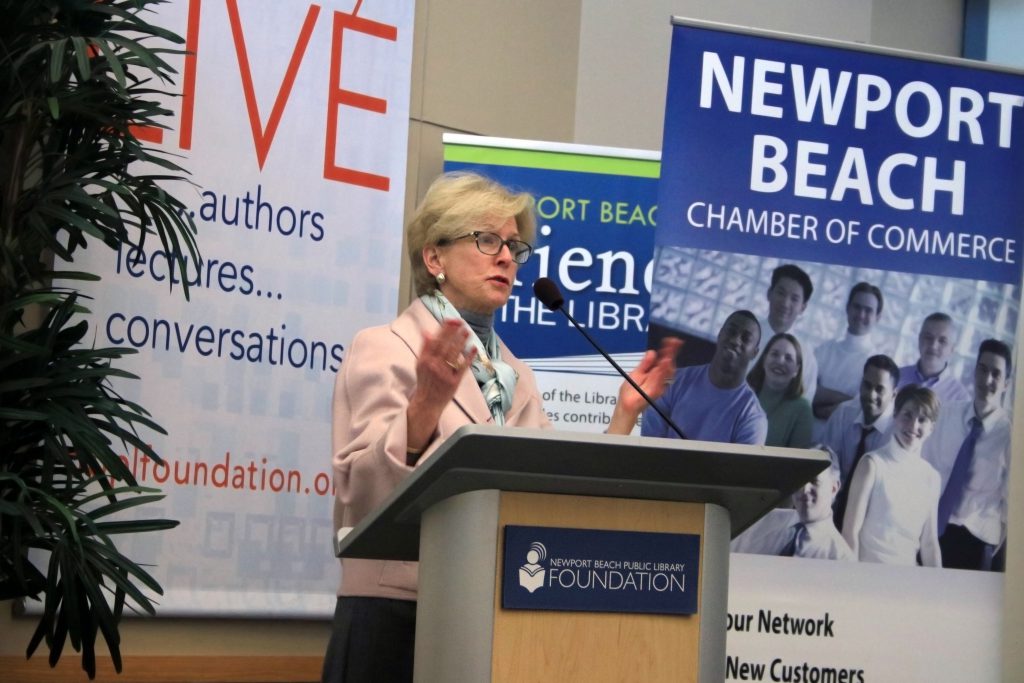 Newport Beach Mayor Diane Dixon gave a condensed state of the city address this week, noting the city's approach to its biggest financial challenge and the community-focused General Plan update process.
Dixon spoke at the Newport Beach Chamber of Commerce Wake Up meeting on Thursday morning.
The state of the city is strong, Dixon said.
"We're in a good position," but there are challenges, namely, paying down the unfunded pension liability, she said.
Her goal is to continue the accelerated payment plan, she said. The city pays nearly $9 million more than the standard payment in an effort to address the unfunded pension liability, which currently stands at about $320 million, over the next 15 years.
The city is very well managed, Dixon pointed out. Again this year there is a budget surplus, which is always a big chunk of money, she said. This year it's $13 million.
The city is currently reviewing the budget and there are several upcoming public meetings, including Tuesday's City Council study session, which will go over the Capital improvement Plan.
There are a few issues that are on the "front burner," Dixon said. Including the General Plan update process, which kicked off earlier this year.
It's important to have a role and a voice about what the future of your city is going to look like, she said.
Dixon emphasized that the process will be transparent, inclusive, interactive, open, and public. The point is to engage the community and plan for the future together, she added.