The man suspected of shooting and killing a Newport Beach doctor was charged Wednesday, and his arraignment delayed.
Stanwood Fred Elkus, 75, a retired barber from Lake Elsinore, was charged with one felony count of special circumstances murder by lying in wait, with a sentencing enhancement for the personal use of a firearm causing death, in court on Wednesday. He said he could not afford an attorney and requested a public defender.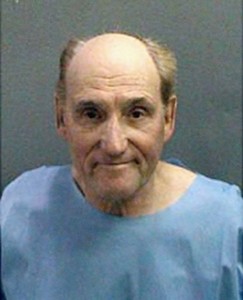 Elkus is accused of waiting, with his firearm, in an exam room for an appointment with Dr. Ronald Gilbert in the medical office building at 520 Superior Ave. on Monday. When the doctor entered the room, Elkus shot him multiple times, according to the Orange County District Attorney's office.
Other doctors heard the shots and ran to assist Gilbert, the OCDA wrote in a statement.
Elkus handed the firearm to a medical staff member in the office before surrendering to police, the statement read.
Authorities have not released a possible motive, but neighbors speculate that it may be related to problems he was having with his prostate.
Deputy District Attorney Matt Murphy reported that it did not appear that Elkus was a regular patient of Gilbert's.
If convicted, Elkus faces a minimum sentence of life in prison without the possibility of parole. He being held without bail. His arraignment is scheduled for March 1.
Also on Wednesday, hundreds of friends, colleagues and family members gathered Harbor Lawn-Mt. Olive Memorial Park & Mortuary in Costa Mesa to honor and remember Gilbert.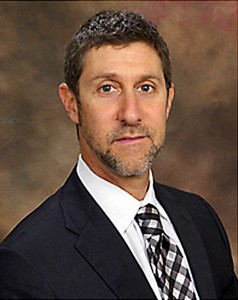 Gilbert was a physician at Orange Coast Urology. He would have been 53 on Jan. 30.
Colleagues said he was compassionate and well-liked in the community. Friends and family members described him as loving, thoughtful and devout in his Jewish faith.
"He was great doctor," said (The Very Rev'd Canon) Peter Haynes, who saw Gilbert often since he became a patient last year. "I always looked forward to seeing him."
He put his patients at ease and developed a friendly rapport with them, he added.
"More important than being a great doctor, which he really was, is that he was a wonderful human being," Haynes said. "He was gracious, humorous and just wonderful… A very interesting person."
The two had great conversations about religion, added Haynes, the Rector/Senior Pastor of Saint Michael & All Angels Episcopal Parish Church in Corona del Mar.
Gilbert graduated from the College of Medicine at University of California, Irvine, in 1987, and joined OCU in 1993. He was the chief of the urology department at Hoag from 1998 to 2002.
"The Hoag Hospital family is devastated by the senseless act of violence against Dr. Ronald Gilbert," Hoag Hospital President and CEO, Dr. Richard Afable, said.
"He was admired, respected and beloved by the Hoag family and will be deeply missed," he conintued.
"(His family is) in my loving, prayerful thoughts," Haynes said. "This is a great loss for his family and the community,"
Gilbert lived in Huntington Beach with his wife and two sons.
See the Indy story about the shooting here.