By Krista Schildwachter | NB Indy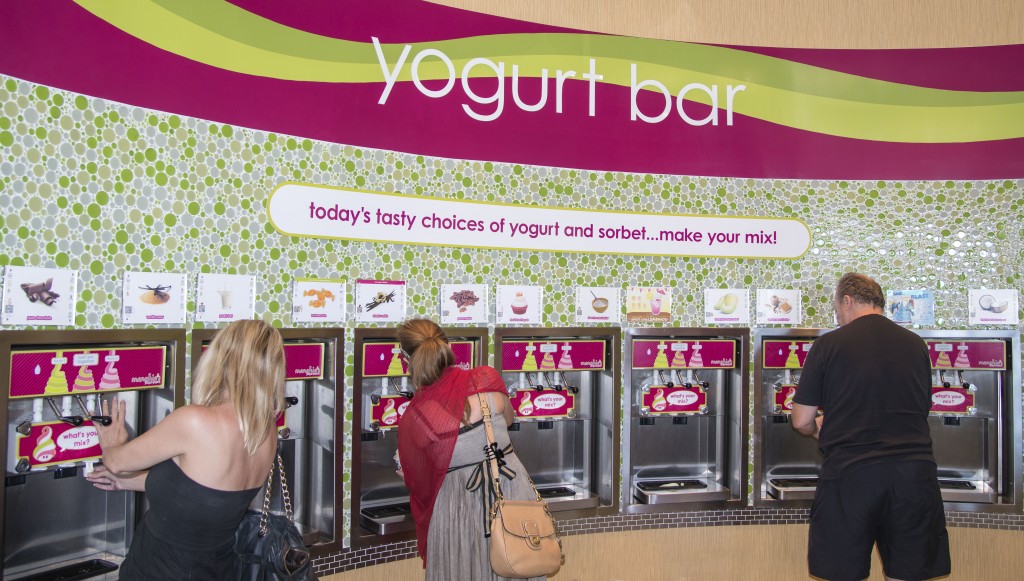 With the summer sun beating down, Menchie's Frozen Yogurt could not have come to Newport Beach at a more perfect time.
Located in the Newport Coast shopping center, Menchie's has already served hundreds of youthful smiles since its June 6 opening.
"We have lived in Newport Coast for 13 years, and felt that our community really needed a dessert locale and a gathering spot," explained co-owner Stephanie Sandoz.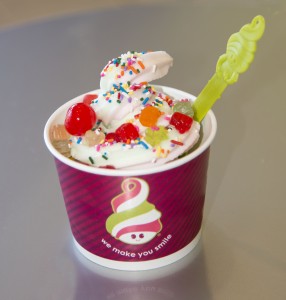 Although Menchie's Frozen Yogurt is the largest frozen yogurt chain in the world, the Newport Coast location is run by a local family.
Spouses, co-owners, and Newport Beach residents, Tay and Stephanie Sandoz first decided to open the store because of their love for the community.
"We are thrilled to have opened our store in Newport Beach," she continued. "Our children attend the local public schools here and we have enjoyed being a part of the fabric of this community for more than a decade."
Produced from California's grass-fed cows, Menchie's yogurt is unique in more ways than one. Not only are there low-carb, dairy-free, and no sugar added options, but there are also more than a hundred flavors from which to choose.
New flavors are rotated into the store about every week, with 14 choices offered at a time.
The unique flavors range from something as complex as cheesecake or salted caramel to something as simple as cake batter. All yogurts are also kosher and most have healthful live and active cultures.
Flavors are not the only thing offered in wide variety; an array of toppings are also on display. Customers can choose from 40 topping options such as: Gummy bears, frosted cookies,  almonds and Heath bar.
There are also chill and hot bars which boast a multitude of items, including fresh fruit, cookie dough, brownie and cheesecake bites, as well as hot toppings such as Reese's Peanut Butter, fudge, caramel, and marshmallow sauces.
Menchie's frozen yogurt is also a popular asset to the community because of its playful ambience.
Decorated with fuchsia, lime green, and a cast of fun characters, the store radiates youthful and summer vibes. The iconic animations of happy cows and a smiling dollop of fro-yo tag all the merchandise and fill the store with positivity.
Residents from the area are enjoying their new neighbor and have been supportive of the local Sandoz family.
"It is such a joy to run into so many friends and neighbors while working at our store," Stephanie Sandoz said. "So many people have commented about how Newport Coast needed something just like Menchie's and we are so glad to have arrived!"
Menchies is open daily 11 a.m. to 10 p.m. and is located at 21109 Newport Coast Drive. For more information, call (949) 719-2700 or visit Menchies.com.