By Elizabeth Greenberg | NB Indy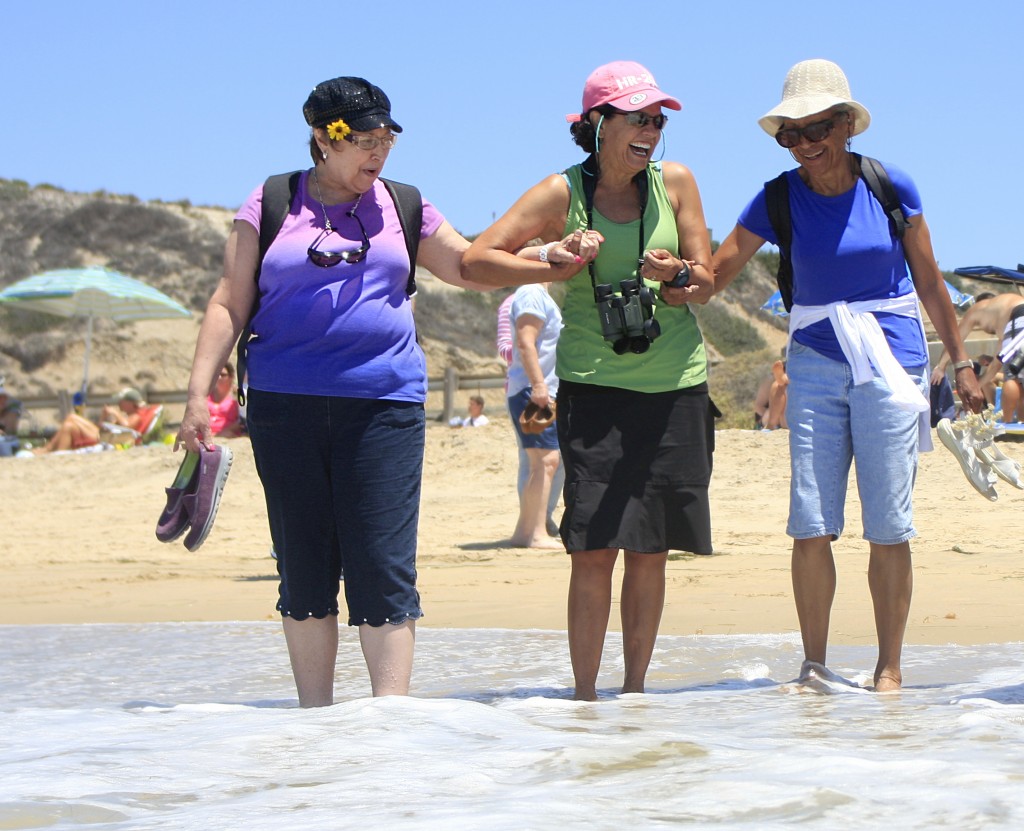 Being smack in the middle of nature would be scary enough, but without sight, it can be terrifying. The blind have practically no way of surviving or even being comfortable in a wild environment.
That is why the Braille Institute in Anaheim teamed up with the Crystal Cove Alliance, to educate the blind about the nature in the Crystal Cove State Park.
A group of about 25 adult students, volunteers, teachers and experts from CCA and the Braille Institute gathered Wednesday to explore the new Berns Environmental Study Loop.
During their walk, they listened to birds, smelled some flowers and felt a variety of plants. They ended their outing down on the beach.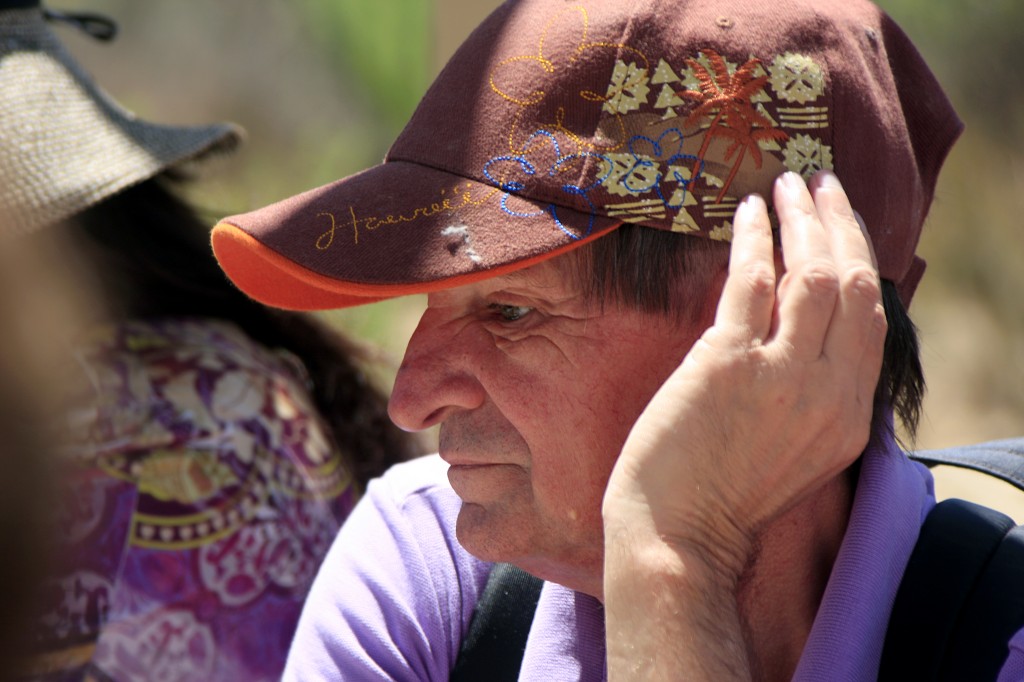 Though the Braille Institute has worked with the alliance before, they have never done something quite like this. Previously, the programs the two coordinated focused more on beach mobility and the science of beaches. During Wednesday's trip, the blind and visually impaired adults learned about nature, not about waves.
"We've been nurturing this wonderful relationship for about two years now," Linda Becker said on the sunny Wednesday morning while she sat with her guide dog, Anchorage.
Becker is a volunteer sensory instructor at the Braille Institute, and has been to the past events for the blind down at Crystal Cove. She educates students at the Braille Institute to learn to use their other senses when sight is lost.
"[The blind participants have been] identifying birds acoustically," said Sue Magdziarz, the CCA education manager. "Bird listening is a better way to identify birds, because there are several in the area and they are often times too small or far away to spot."
Besides learning, the Crystal Cove Alliance hopes that educating the blind, and others, will help the park itself.
The coastal California gnatcatcher is threatened on the endangered species list, and is a telltale sign of well being in a habitat.
"It is a very small bird," Magdziarz said, "but its call is very distinctive. Some people say it's like a cat's meow."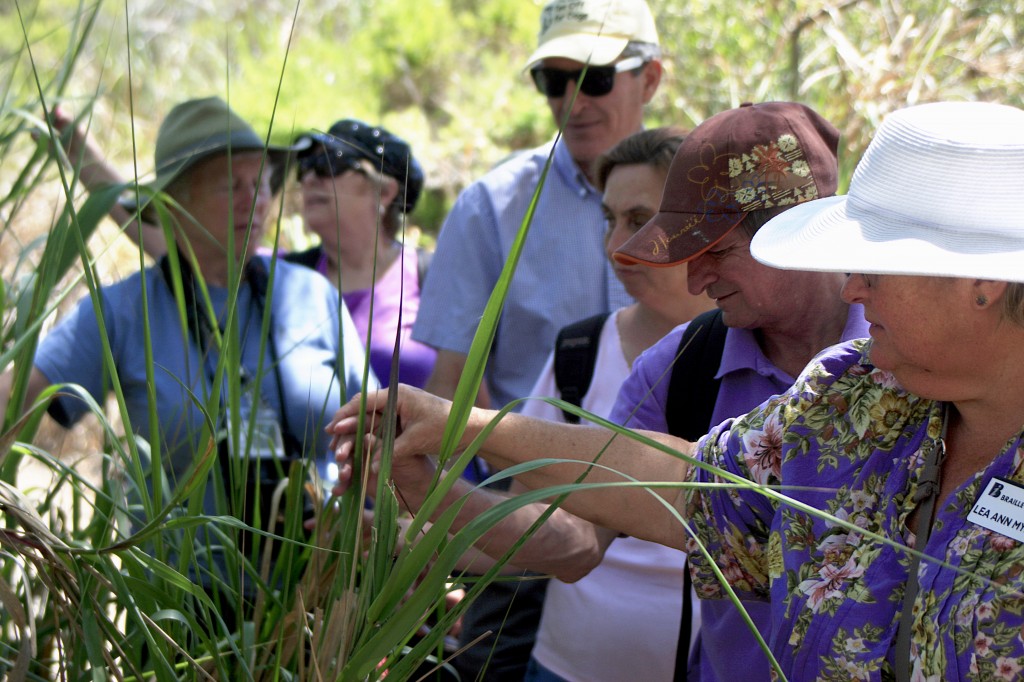 By teaching the blind to identify the California gnatcatcher by its call, it can help the CCA count the numbers and whereabouts of the bird.
"Our next goal would be to have a deeper collaboration, where they are able to train at the Braille Institute and train to learn the bird sounds," Magdziarz said, as the blind adults enjoyed the beach. "Then we would invite them back to help train other residents and visitors. Some of them could be our experts."
Among listening to birdcalls, the blind adults were taught to recognize plants by their feel and smell, including three different varieties of sage that were passed around. All of the sage are indigenous to coastal California and are part of the thousands of newly planted flora along the loop.
Half a mile of exploring and knowledge, the Environmental Study Loop is an excellent place to go to learn more about the local environment.
"People will be more engaged to learn about science," Magdziarz said about the easy walk.
Around the loop are several field stations, each having their own topic about Crystal Cove, such as: Geology, past residents, plant and animal interactions, animal tracking, and recycling.
"I really did like walking around the trails and having the guides tell us what things were," said Costa Mesa resident Eileen McCrickerd, a student from the Braille Institute, as she got her feet wet in the ocean.
"Especially going under the canopy," added her friend Lauretta Herndon, a Braille Institute student and volunteer from Fountain Valley. "So many things were going on and [the guides] were able to spot them and tell us about them."
"And we got to see deer," McCrickerd pointed out.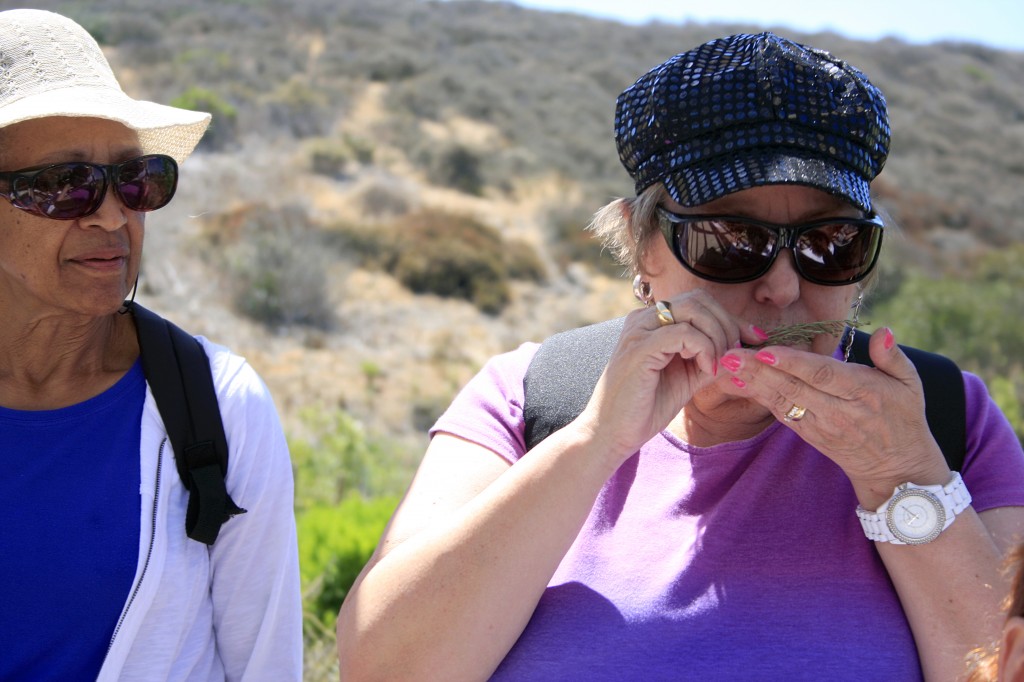 McCrickerd and Herndon both have partial sight, and became good friends at the Braille Institute just a couple of years ago.
"It's a magical place," Herndon said.
"You meet great, great people," McCrickerd added.
After a walk around the Berns Environmental Study Loop, the group went down to the beach, which was a big moment for many of them. The waves and uneven surfaces make it difficult for them to move confidently.
"A lot of our students are older so what they're having to do is learning to deal with visual loss," said Lee Ann Myers, a mobility instructor at the Braille Institute. She helps her students learn how to use a cane and guide dog to get around.
"A lot of them also have slight hearing loss," Myers added, "along with tactical loss, because as you get older you have a tendency to lose a lot of senses, not just one."
"I can't tell you how long it's been since I've been to the beach!" McCrickerd said.
In every aspect, the tip was a huge success. The blind and visually impaired adults and volunteers enjoyed learning and being in the beautifully restored area and beach.
The Crystal Cove Alliance and the Braille Institute will surely have a long and brilliant relationship after yet another outstanding event.
For more information, visit brailleinstitute.org/orangecounty, crystalcovestatepark.com, and crystalcovebeachcottages.org.