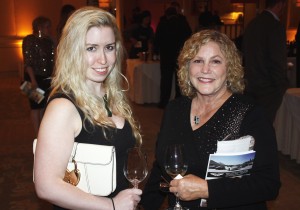 By Christopher Trela & Catherine Del Casale | NB Indy
 One of the events we look forward to every year is the Pacific Coast Wine Festival, which takes place Feb. 27 at the Island Hotel in Fashion Island.
The Wine Festival is now in its ninth year, and supports the Pacific Symphony's education initiatives and operations.
The event includes a reception featuring a silent auction (with rare wine lots and exclusive wine-related trips), tastes from 25 wineries, a cheese display and tray-passed appetizers, followed by a multi-course dinner paired with wine and a live auction with bidders vying for sensational wine and vacation packages.
We can't think of a better match than music and wine, and neither can Newport Beach resident Mike Kerr, board chair for Pacific Symphony and the founder of the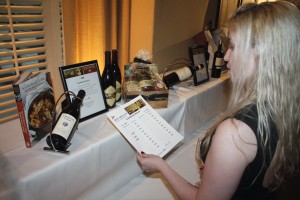 festival.
"The Pacific Coast Wine Festival is fun! So many guests tell us it's their favorite event of the year," said Kerr. "The wines are fabulous and the vibe is classy but relaxed. The festival is comfortable for the casual wine drinker, but inviting to serious collectors and connoisseurs. We'll host more than 300 guests this year and offer some of the world's greatest wines in our tasting rooms and during our auctions."
This year's festival (sponsored by Jaguar, Land Rover, Aston Martin Newport Beach) is chaired by Symphony supporter Greg Bates.
"There is nothing more enjoyable than a wonderful wine, paired with great food, while sitting at a table with good friends and listening to music," said Bates.
Seating for this event is limited and starts at $375 per person. Tables are available at the Jeroboam level, featuring a wine expert to pour and discuss outstanding wines throughout dinner ($10,000); Magnum level ($7,500) and Bottle level ($5,000), both with upgraded paired wine.
For information, contact the Symphony's special events department at (714) 876-2364 or [email protected], or visit PacificCoastWineFestival.com.