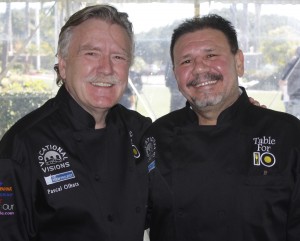 By Christopher Trela & Catherine Del Casale | NB Indy
Orange County is lucky to have numerous talented chefs in the kitchens of noteworthy restaurants. Even luckier—the chefs and restaurants enjoy giving back to the community by participating in charitable culinary events.
Two terrific chef-driven events are coming up in a few weeks: Table for Ten and Disney's OC Chef's Table. And best of all, they both feature a handful of chefs from Newport Beach restaurants.
Table for Ten
Up first is Table for Ten, held on March 6 at Laguna Cliffs Resort & Spa. The event features 32 top chefs all cooking table-side for tables of ten guests.
Proceeds from the event benefits two Orange County charities: Vocational Visions and The Teen Project.
At each table, chefs and their team create unique table designs, and then prepare a multi-course dinner (with paired wines) under the watchful eyes of their dining guests.
Before dinner is a cocktail reception and a lifestyle live auction showcasing the "Best of Our Chefs" dining experiences and trips throughout the world.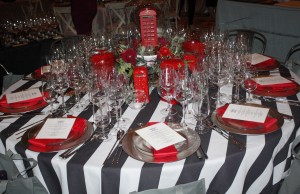 Newport Beach chefs participating this year include Pascal Olhats (Café Jardin at Sherman Gardens), Yvon Goetz (The Winery Restaurant), Rachel Haggstrom (Balboa Bay Resort), Tony Trujillo (CUC!NA Enoteca), Mark Hibbs (Fig & Olive Newport Beach), Brian Doherty (Fairmont Newport Beach), Franco Barone (Il Barone Ristorante), Andy Arndt (Newport Beach Marriott Hotel & Spa), Marc Johnson (Oak Grill At Island Hotel), David Martin (The Pacific Club), Jean Pierre-Dubray & Micah Severeid (Coliseum Pool & Grill at The Resort at Pelican Hill), Yvon Goetz (The Winery Newport Beach), Jimmy Chang (Tommy Bahamas Island Grille), and Talia Zimmer (True Food Kitchen).
We've attended this event the last four years, and each time we're dazzled by the creative décor displayed by each restaurant, and by the superb food created tableside on small yet powerful appliances.
Tickets to this event are $500 each. The experience is worth every penny. Visit tableforten.org for more information.
Disney's OC Chef's Table
The week after the Table for Ten event is Disney's OC Chef's Table, presented by Wells Fargo and held March 13 at the Disney Grand Californian Resort & Spa Grand Ballroom.
The event features 30 of Orange County's top chefs creating a five-course meal prepared tableside, at tables decorated to reflect the personality and brand of each restaurant.
Proceeds from the event go to Illumination Foundation, a nonprofit working to end the cycle of homelessness in Orange County. Last year's culinary event (at that time it was known as Table for Ten) raised more than $580,000.
The event begins with a lively cocktail party. Guests can have their photo taken with Mickey and Minnie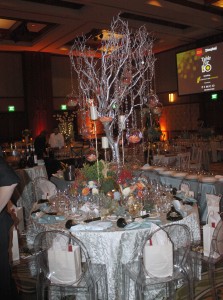 Mouse before sitting down in the ballroom, where the chefs prepare a five-course dinner with paired wines and cocktails.
The evening features a live performance by Matt Rogers, American Idol contestant, followed by an indulgent after party, as well as the opportunity to bid on one-of-a-kind live auction packages and a luxury vacation raffle.
Newport Beach chefs participating include Marc Johnson (Oak Grill), Takashi Abe (Bluefin), Pascal Olhats (Café Jardin), Daniel Hyatt (Juliette Kitchen & Bar), Brian Doherty (Bambú at Fairmont Newport), John Vega (Roy's), and Andrew Gruel (Slapfish).
Individual tickets for Disney's OC Chef's Table are $1,000. Table sponsorships are available. Visit ifhomeless.org/occt2016 or contact Sheryl Henrickson at [email protected] or 949-544-0385 for tickets.