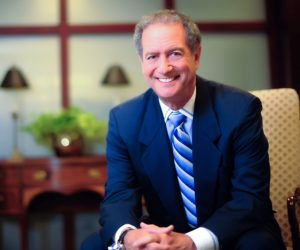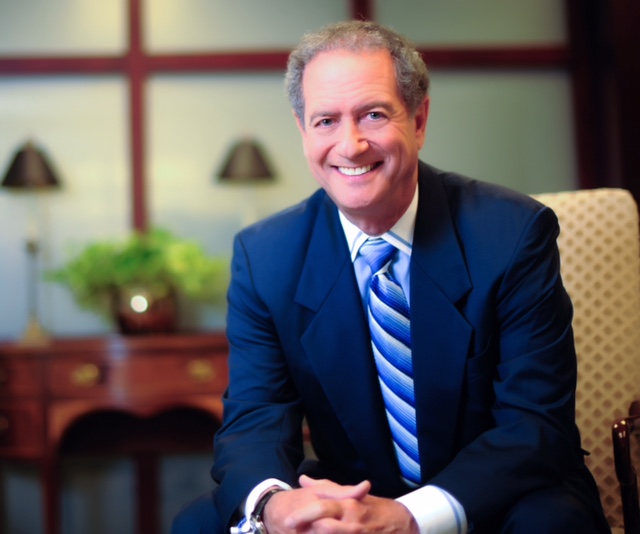 Merriam-Webster defines "philanthropy" as "goodwill to fellow members of the human race, especially an active effort to promote human welfare."
Americans in particular know what philanthropy means. In 2016, American individuals, estates, foundations and corporations contributed an estimated $390.05 billion to U.S. charities, according to Giving USA 2017: The Annual Report on Philanthropy—a record amount.
Philanthropy is so important that in 1986, OC philanthropist Doug Freeman convinced then President Ronald Reagan to declare November 15 National Philanthropy Day.
Locally, the OC Chapter of the Association of Fundraising Professionals has been producing a National Philanthropy Day luncheon for more than 30 years, and has honored more than 1,000 people.
"If you ask why we are doing this, it's part of our social fabric," explained Freeman, who noted that if you look back through our history as a country, everybody did things to help the common good. "We make personal choices about how best we can impact our community. Sometimes it's as broad as wanting to help the entire nation, sometimes it's simply helping one child. We all have different ways of prioritizing the greater good."
Some of those ways will be on display when philanthropists, business leaders and individuals come together for the 32nd annual National Philanthropy Day Awards Luncheon on Thursday, Nov. 16 from 11:30 a.m. to 1:30 p.m. at the City National Grove of Anaheim.
The 2017 National Philanthropy Day Orange County Outstanding Honorees include: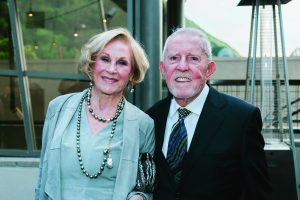 OUTSTANDING PHILANTHROPISTS
Suzanne and James Mellor, Laguna Beach
Suzanne and James Mellor are lifelong supporters of the arts, beginning in Washington D.C. and continuing in Orange County, particularly Laguna Beach, through The Laguna Playhouse and the Laguna College of Art and Design.
OUTSTANDING PHILANTHROPIC GROUP
Women's Philanthropy Fund of Orange County United Way, Irvine
The Women's Philanthropy Fund members work to empower women and children to realize their full potential, break the cycle of poverty and create generational change.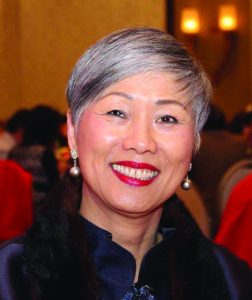 OUTSTANDING VOLUNTEER FUNDRAISER
Anne Shih, Huntington Beach
Anne Shih's exceptional leadership in fundraising, acquiring major exhibitions and growing membership at Bowers Museum for 21 years has brought the museum great success.
OUTSTANDING FOUNDERS
Paul Leon and Paul Cho, Irvine
Since co-founding the Illumination Foundation in 2007, Paul Cho and Paul Leon have been dedicated to providing targeted, interdisciplinary services to the most vulnerable homeless population in the county.
OUTSTANDING SMALL CORPORATION OR BUSINESS (1-50 employees)
Montage Legal Group, Irvine
Laurie Rowen and Erin Giglia, founders and owners of Montage Legal Group in 2009, are dedicated to supporting the community through their personal involvement as leaders in philanthropic efforts.
OUTSTANDING MID-SIZE CORPORATION OR BUSINESS (51-499 employees)
Antis Roofing and Waterproofing, Irvine
Antis Roofing and Waterproofing supports more than 35 nonprofits with sponsorships, unrestricted gifts and in-kind donations. The company engages its employees and customers as volunteers for its programs.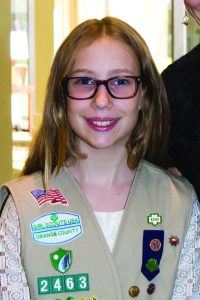 OUTSTANDING LARGE CORPORATION OR BUSINESS (500+ employees)
The Capital Group Companies
The Capital Group associates support a myriad of nonprofit organizations through donations and volunteer work, and the company's charitable foundation enhances their support with funding in the form of grants and matching gifts.
OUTSTANDING YOUTH
Grace Cross, Huntington Beach
Twelve-year-old Grace Cross, the ultimate Girl Scout, has donated 900+ boxes of Girl Scout cookies the last five years through her customers to charities helping kids and families.
For further information on the event, including tickets and sponsorships, visit npdoc.org.