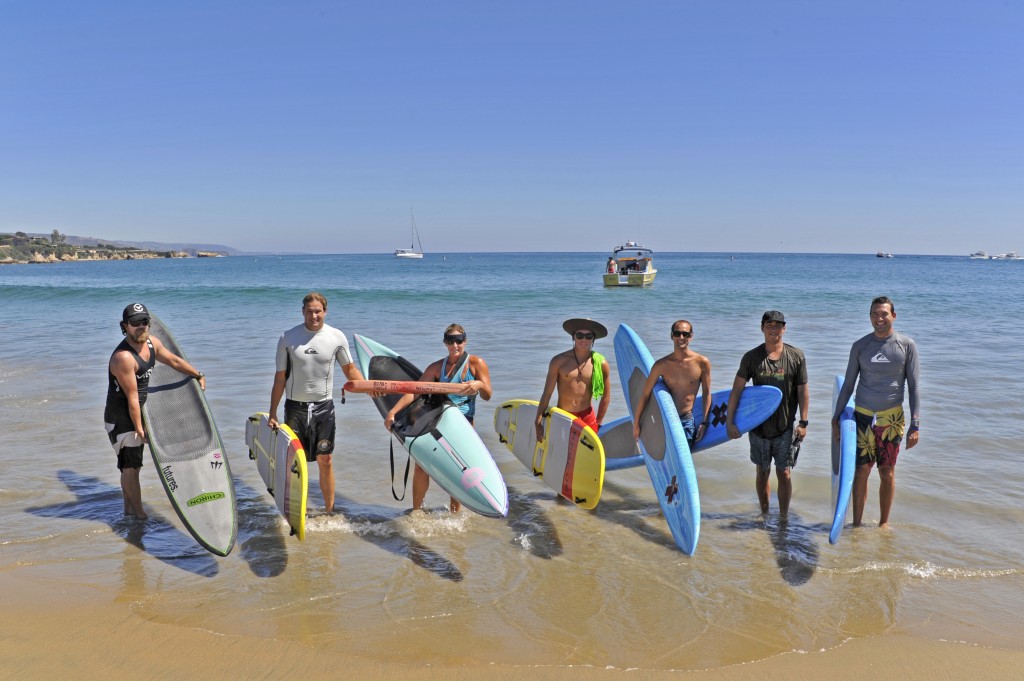 More than 100 California lifeguards are participating in a 250 mile ocean relay paddle from Gaviota State Beach to Imperial State Beach.
The lifeguards are fundraising for John Wayne Cancer Foundation's "Block the Blaze" skin cancer education program to help reach the goal of providing skin cancer education to over 28,500 junior lifeguards, lifeguards and their families to help save lives.
Block the Blaze is supplying sun safe tip presentations, sunscreen and hats to over 25,000 junior lifeguards this summer.
On Thursday, Aug. 14, five current Newport Beach Lifeguards, one retired lifeguard and a friend participated by paddled from the River Jetty to Big Corona. It took almost three hours to complete the task.
"It was fun but exhausting," said Lifeguard Skeeter Leeper. "We're happy and proud to participate. Saving lives is part of our job."
Along with Leeper, the other paddlers included Jeff Leeper (former lifeguard), Robin Jacobsen, Griffin Holbrook, David McCabe, Jack Turner and Chiron Stewart (a board shaper friend of the lifeguards).
On Friday, the relay paddle went from Big Corona to Little Corona, where lifeguards from Crystal Cove took over.
For more information, visit JohnWayne.org.