Get ready to tee off for a great cause when the Newport Beach Police Association Charitable Foundation hosts its annual Golf Classic on Monday, September 12, 2016.
The event, held at Big Canyon Country Club, will benefit Newport Beach 1st Battalion 1st Marines Foundation (1/1 Marines Foundation).
Participant registration and lunch start at 11 a.m., followed by a shotgun tee-off beginning at 12:30 p.m. In addition to the sponsored tees, players can participate in contests with cash prizes. 
Following the event, golfers and their guests are invited to an awards gala, with entertainment, silent auction, and a surprise local celebrity guest.
Dory Deli, Malarky's Irish Pub, and Stag Bar + Kitchen (all in Newport Beach) are among the event sponsors, and will be represented at various tees throughout the course with host food and beverage. Stag Bar + Kitchen will be offering golfers Stella Artois beer, free hats and complimentary pizza certificates.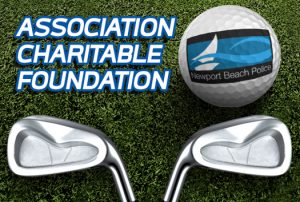 "We are pleased to increase our overall involvement at this year's event," said Mario Marovic, managing partner of Dory Deli, Malarky's Irish Pub, and Stag Bar + Kitchen. "We are supportive and grateful to our men in uniform, and always look forward to giving back to the community. This is one of those events that happen to do both."
"We are grateful of our partnership with local business owners and residents who support this important cause," said Garrett Young, president of NBP Association. "Giving back to the 1/1 Marines in Newport Beach is an important initiative and we are excited to invite the entire community to get involved."
There is still time for participants and sponsors to register online at nbpagolfclassic.org.
The Newport Beach Police Association Charitable Foundation is a non-profit organization dedicated to serving the residents of Newport Beach and the police department employees. The Foundation seeks to improve the lives of Newport Beach residents and its surrounding communities by funding community outreach programs and internal department programs.