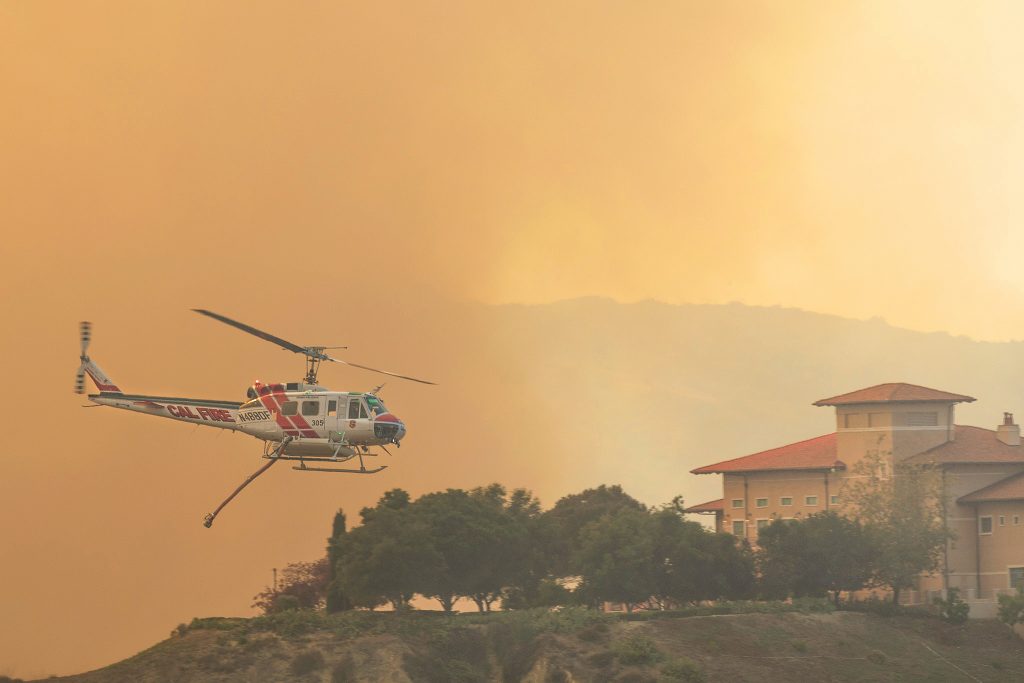 Newport Beach Fire Department helped out this week in fighting a blaze in a neighboring city.
NBFD sent in the extra aid to battle the Aliso Viejo-Laguna Beach vegetation fire that started Saturday afternoon and quickly grew to 175 acres. By Wednesday morning it was 85 percent contained and expected to fully be contained by Friday.  
Newport firefighters provided "safety, service, and professionalism," during the recent fire, Newport Beach fire officials wrote on social media.
The blaze started near Top of the World in Laguna Beach as a 1-acre brush fire. Within a few hours it spread through Aliso Woods Canyon, fueled largely by erratic winds.
Although no structures were threatened or damaged, thousands of residents were evacuated.
More than 400 firefighters, four helicopters and six air tankers responded quickly to the blaze, with a unified command by Orange County Fire Authority, Orange County Sheriff's Department, Orange County Parks and Cal Fire.
"Helicopters and ground crews doing an excellent job at slowing down this fire," OCFA officials wrote on social media Wednesday.
Around 6 p.m. Wednesday, OCFA reported three spot fires which they quickly tackled and stopped their forward progress. Dozers were working to cut a containment line around the heavy brush.
"Weather has been favorable for firefighters as they continue fire suppression repairs in the fire area with mop up to ensure there are no hot spots," along with continued patrol, authorities explained in an OCFA press release Wednesday.
A total of five firefighter injuries were reported.
The cause of the fire was still under investigation and officials are asking the public for assistance.
Anyone with information or who was in the immediate area at the early stages of the fire is urged to call (800) 222-TIPS. Investigators are requesting any video or photographs taken at the early stages of the fire.