[youtube height="HEIGHT" width="WIDTH"]PLACE_LINK_HERE[/youtube]
The Newport Beach Police Department has once again produced a creative musical video to spread an important message.
NBPD employees came together recently to create the upbeat tune about sharing the road, set to the traditional folk tune "On Top of Old Smokey."
Just like the Holiday DUI PSA video from December, all talent was "in house," explained NBPD spokeswoman Jennifer Manzella, who conceived, wrote, and directed the film.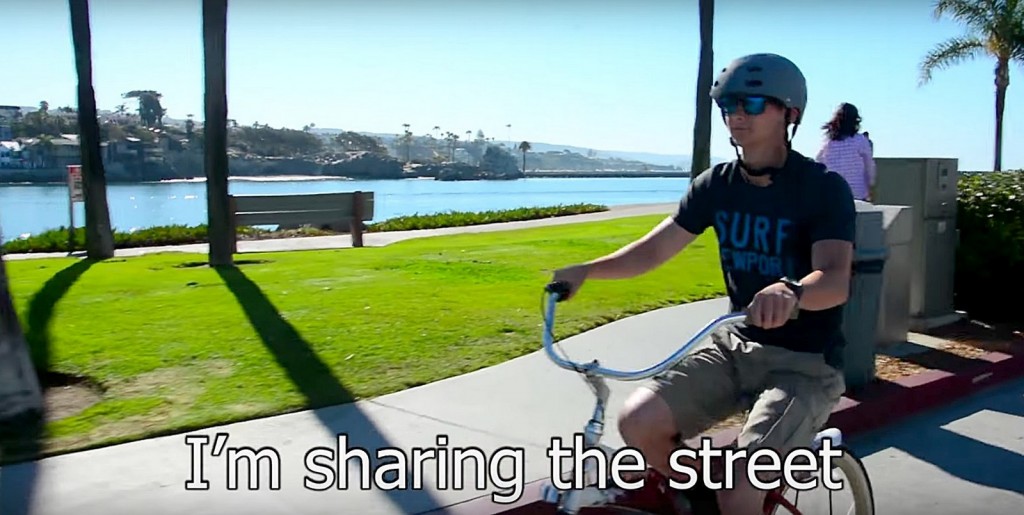 "We are proud to say that the video cost nothing to produce," Manzella noted.
The lyrics encourage motorists to share the road with the many "fine people" living and visiting the city "on wheels and on feet."
"I'm driving in Newport, I'm sharing the street," sings Animal Control Officer Mike Teague.
Cars, motorcycles, bicyclists and pedestrians all share the road, Teague sings as the video displays examples of each.
"So I'll stop at all stop signs and every red light. I'll yield and pass safely. I will be polite," he continues. "And if we all do this, then we'll all arrive at home safe and happy, uninjured, alive."
The video shows people – joggers, surfers, dog-walkers, and more – crossing the street and along the sidewalks. Cars, motorcyclists and bicyclists are shown driving or riding by and stopping at signs and crosswalks.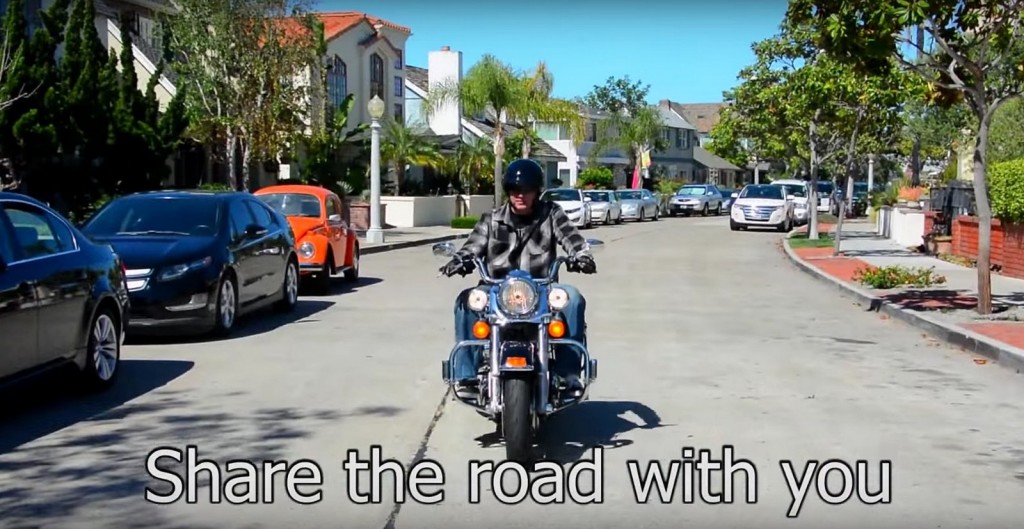 All the actors are NBPD employees: A Cadet, Community Services Officer, Volunteer, and Sergeant joined by Crime Prevention Specialists, Police Officers, and Lieutenants. Even one of the dogs in the video is a member of the NBPD: Canine Jardo appears with his handler (Officer Mike Fletcher). Newport Beach City Manager Dave Kiff also makes a cameo.
Some of the actors in the video include: Volunteer Sandy Meadows, Senior ACO Valerie Schomburg (and her dog, Maxine), CSO Cindy Ray, Cadet Connor Miller, and Lt. Jeff Brouwer.
Scenes include shots near Jetty View Park, Channel Road, and the Plaza Del Norte and Plaza Del Sur intersection, all on the Balboa Peninsula.
"Thank you for helping us keep the streets safe for everyone that lives, works and plays in Newport Beach," says NBPD Chief Jay Johnson at the end of the video.
The video can be viewed at youtube.com/user/NewportBeachPD.