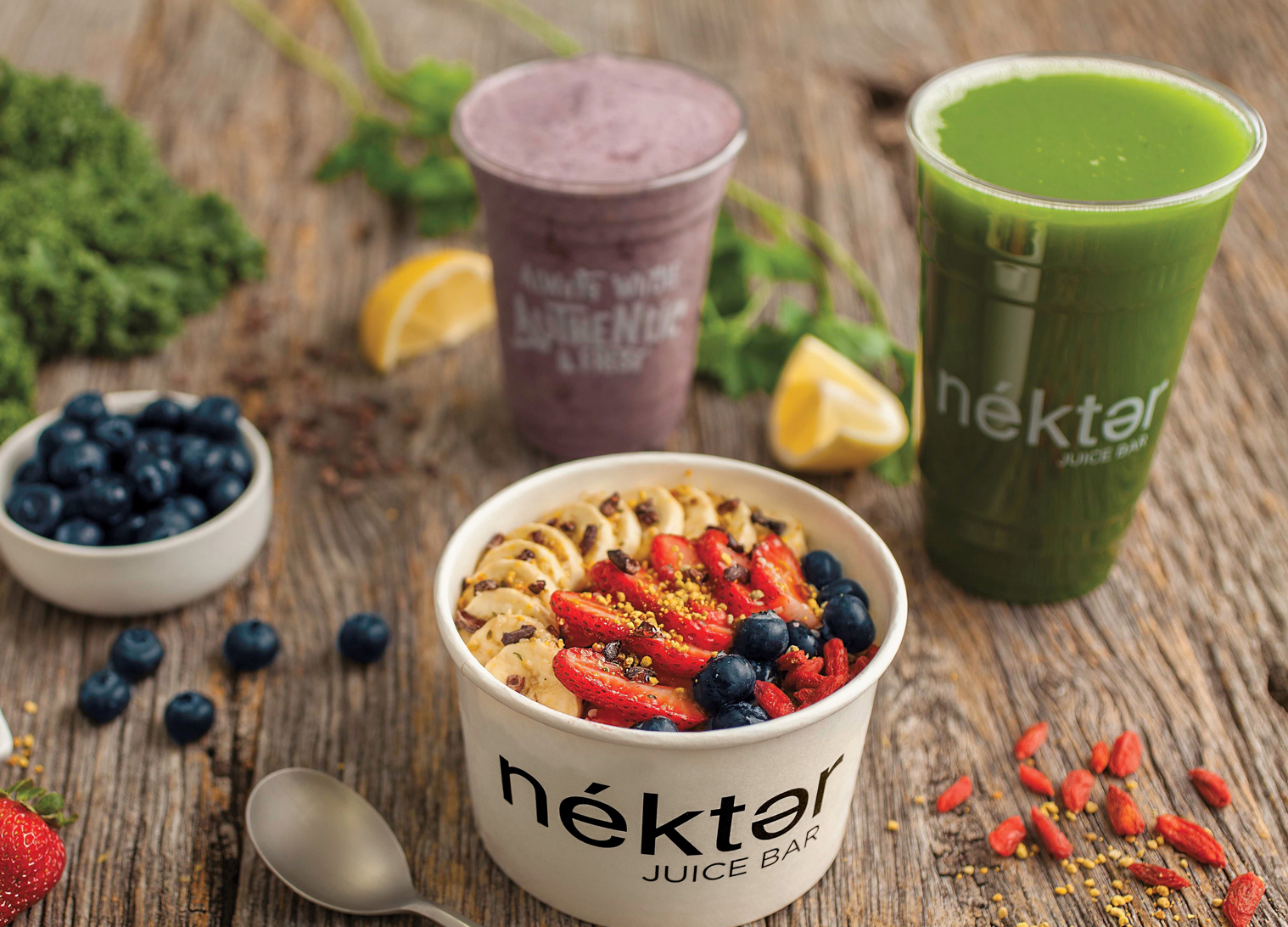 This fall, Nékter Juice Bar celebrated the grand opening of its 25th Orange County restaurant at Harbor View Shopping Center in Newport Beach by donating 15 percent of one day's sales to nearby Lincoln Elementary School.
"At Nékter Juice Bar, we believe that healthy can taste great, be accessible and affordable too," said Steve Schulze, co-founder and CEO of Nekter Juice Bar. "What's also fundamental to our mission is to help keep our communities strong and healthy by supporting schools, youth sports, and other non-profit organizations. Lincoln Elementary has been at the heart of this community for so many years, and we welcome the opportunity to support its programs."
Southern California-based Nékter Juice Bar was founded in 2010 by Newport Beach residents Steve and Alexis Schulze, two healthy living enthusiasts who set out to transform the juice bar experience based upon the fundamental belief that "healthy" can taste great, be easily accessible for those on their path to wellness, and be affordable.
"I would love to see juice bars on every corner and take over the coffee aspect where people can meet for a drink–not coffee, but juice," Alexis Schulze told the Indy during a 2013 interview. "It's been really rewarding. People tell me they drink our juices every day, they lose weight, and have never felt better. It helps them make changes in their lives. You don't have to eat perfectly all the time. I like my French fries. But after you juice, you feel so good."
Nékter offers a menu of fresh, nutrient-dense juices, smoothies, and acai bowls that are made without processed ingredients, artificial flavors, added sugars, and unnecessary fillers at 85 restaurants in California, Arizona, Nevada, Texas, Utah, and Colorado.
Nékter continues to expand in existing markets and will open soon in new markets including Florida, Washington, and North and South Carolina.
As the company continues to grow, it seeks franchise partners who want to own a business in the thriving health and wellness sector of the restaurant industry, and who want to make a real difference in their communities.
For more information, visit nekterjuicebar.com.