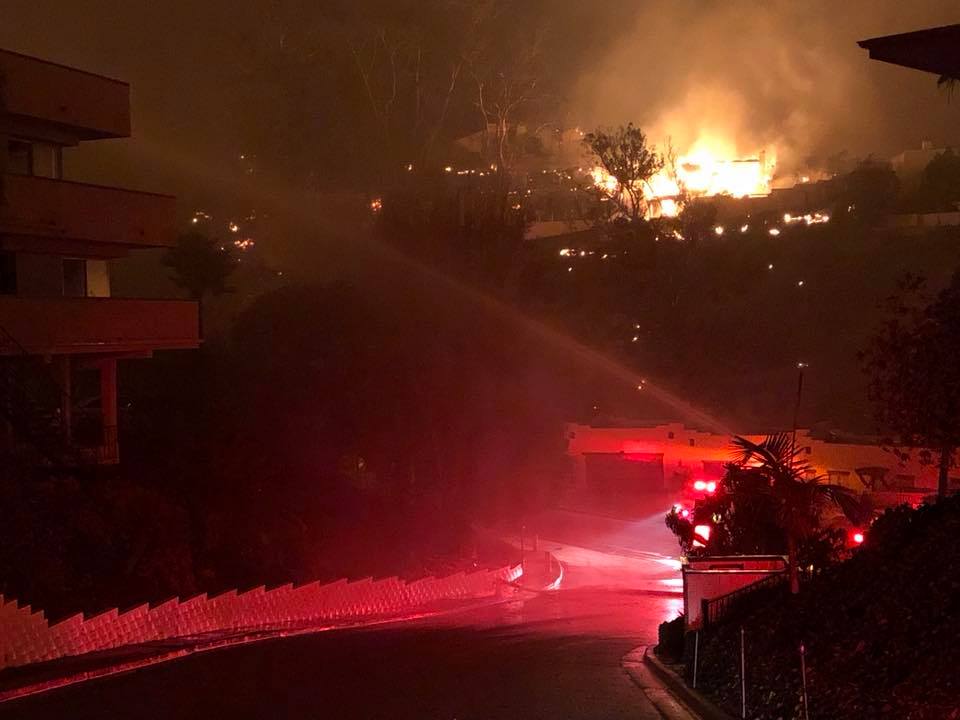 Newport Beach Fire Department responded to a mutual aid request this week to help fight the "Thomas Fire."
Ventura County was "engulfed with extreme weather and fire," on Monday, NBFD officials explained in a message released on Tuesday.
The county requested assistance from fire agencies throughout the state due to the number of structures and lives threatened.
As of Thursday morning, the Thomas Fire had burned 96,000 acres and was 5 percent contained. According to officials, 150 structures were destroyed by Thursday morning and another 15,000 were still threatened.
Newport Beach sent two engines with eight personnel up the coast to the Thomas Fire. The Type 1 Engines will provide structure defense and establish control lines around the fire, according to NBFD officials.
Local fire officials also used Monday's message to "remind everyone that fire season is year round so always be prepared."
The cause of the blaze is still under investigation.