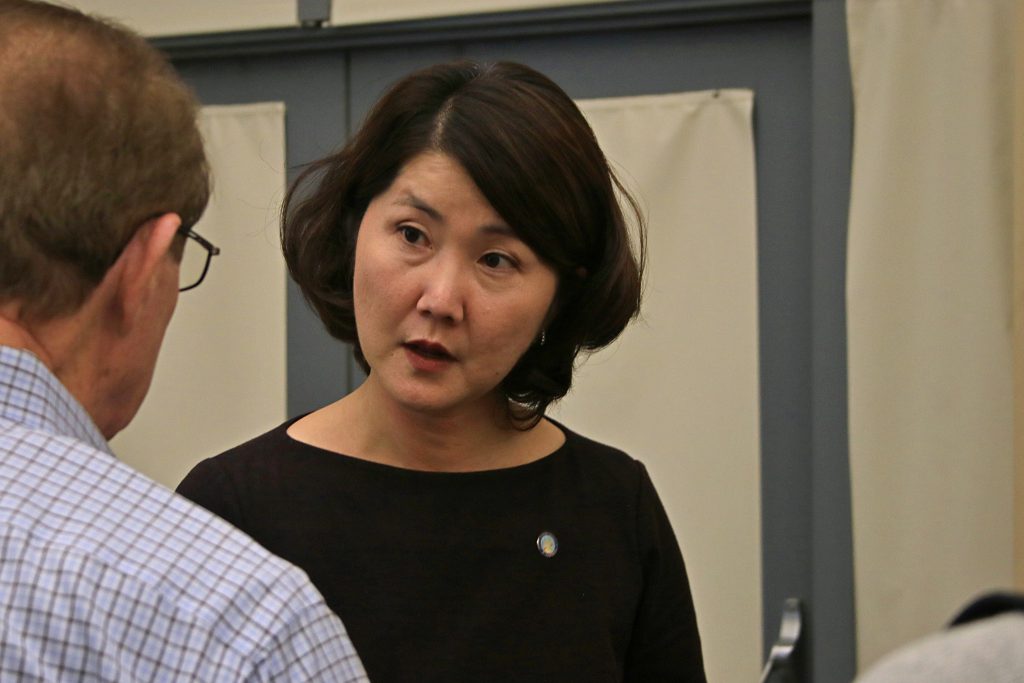 Just over 10-weeks in and new City Manager Grace Leung is already well-versed on a wide variety of Newport Beach topics, as she proved during a presentation at a community forum this week.
Leung discussed a number of local issues, current city work, and proposed projects, during the monthly Speak Up Newport meeting on Wednesday. About 75 people filled the friend's room at the library to hear her speech.
Leung, who started on Sept. 4, reflected on her time so far in Newport Beach, calling it a "whirlwind."
"It's a really high-performing, well-managed city," she said. "I feel a weight of responsibility to make sure it continues."
It's a lot to take in, she noted, and there is still a lot to learn, but staff, Council members, and residents have all been very helpful, she added.
She still has a lot to learn, she noted, including dealing with the harbor and airport.
"We have a little bit of everything in this community," Leung said.
Her initial focus has been on effective and transparent communication, trust and teamwork in the organizational culture, and setting priorities, being strategic and proactive versus reactive.
"There's a lot challenging issues to deal with and we need to think creatively and innovatively," Leung said.
Leung noted several residential development projects either proposed or in discussions, including the controversial Koll Center Residences.
The 260-condominium project was set to be heard at a Planning Commission meeting, but was postponed and rescheduled due to an unscheduled vacancy on the Commission. Leung explained that the City Council is scheduled to fill the open spot on Nov. 27, so, if that happens, the project likely will return to the Commission in early 2019.
She also discussed several senior living facilities proposed in Newport Beach: The Atrium, Harbor Pointe, and Vivante.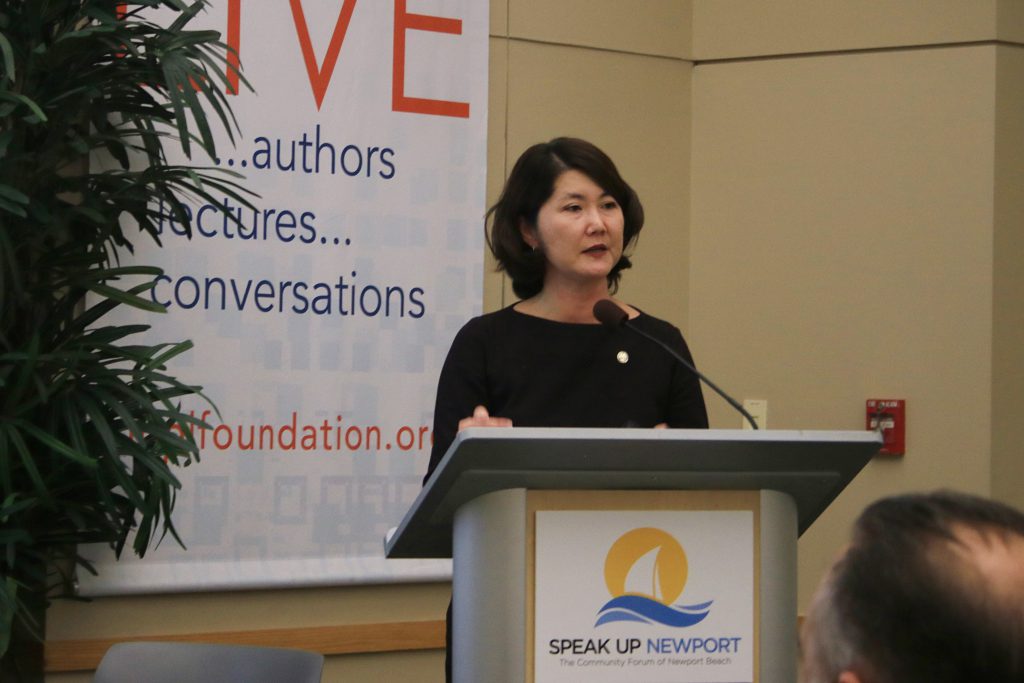 "There is certainly a demand with the aging population and the demographic," she said.
Among the three she mentioned, a notable project is Vivante, a facility proposed for the former site of the former Orange County Museum of Art, where the controversial Museum House condominium tower was previously proposed. A new developer is proposing a "high-end, premium senior living" center, Leung explained.
Vivante is about a year away from Planning Commission review, she said.
She also mentioned the proposed library lecture hall, which is still in the very early conceptual phase, Leung explained.
Leung briefly spoke about the newly created Harbor Department.
The city took over management of the moorings last year. More recently in July, the city rearranged and merged harbor-related services, responsibilities, and positions, and created the new Harbor Operations Department.
Dennis Durgan has been filling the role of Harbormaster for the past year and a half, but when the departments merged a new permanent, full-time position was created. The city received 42 applications and interviewed a handful of finalists on Oct. 18.
"I'm very excited to say that we're in the final stages of hiring a permanent harbormaster," Leung said. "That will be good to have somebody on board that can build on the great work that's been done so far."
The city should be ready to announce "fairly soon," she said.
Leung also went over some current issues, including the city finances.
"I know numbers, if nothing else," she joked. "This is my comfort zone."
The general fund revenue for the current fiscal year, which is just over $200 million. The top three revenue sources are property tax, sales tax, and the transient occupancy tax.
"We are on track with our budget," Leung said.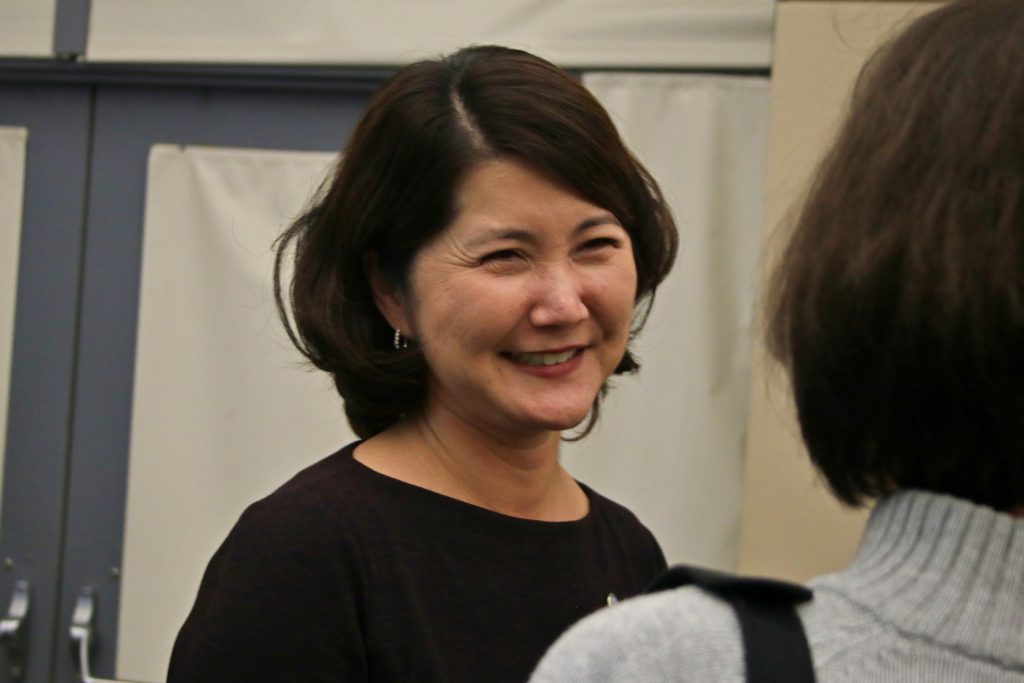 Property tax, which represents about half of the general fund revenue, is a very stable source, she noted.
"There's a very strong property tax base in Newport Beach," Leung said.
Sales tax is about $34.6 million and the TOT is about $23 million.
"You want to see that diversity in your pie charts," she said.
She also took time to address the city's biggest expenditure, the unfunded pension, during her presentation.
Newport's payment schedule and effort to pay down the pension costs is very aggressive, she noted. Employees are paying a "good share" of their pension, Leung added, about 12 to 13.5 percent, which is the highest in the county.
Leung also mentioned a number of other topics the city will be considering for the next budget, including service levels, homelessness resources, infrastructure rehabilitation, traffic safety, and enforcement.
She briefly spoke about the proposed pedestrian bridges at Sunset Ridge Park, the Lido Fire Station move, and the Corona del Mar fire station and library, currently under construction.