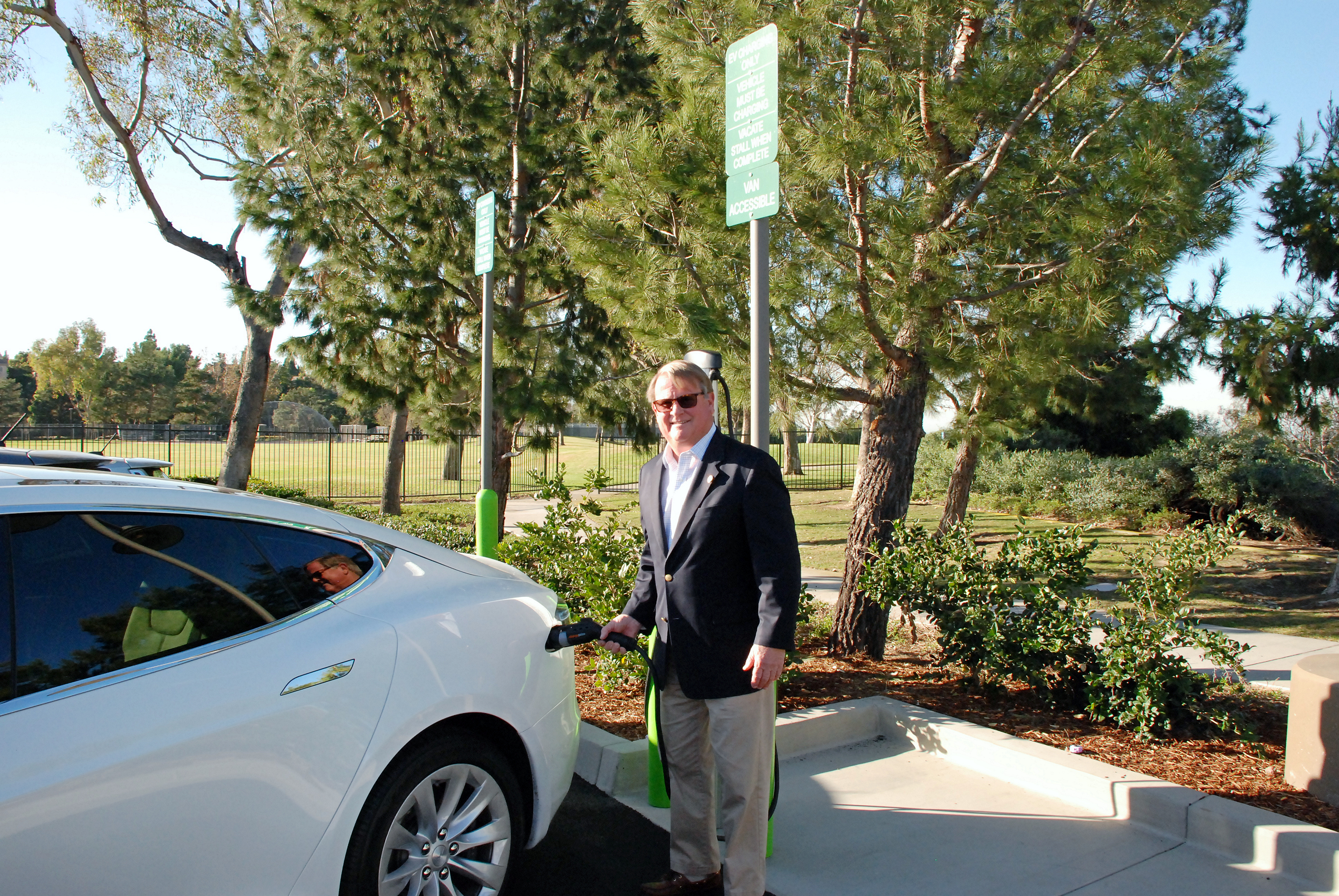 Newport Beach now has four new locations to charge up while on the go.
The city and EVgo opened four new electric vehicle charging locations this week with a total of 20 new chargers in Newport Beach. City officials, EVgo representatives, and residents attended a brief ribbon cutting ceremony on Tuesday.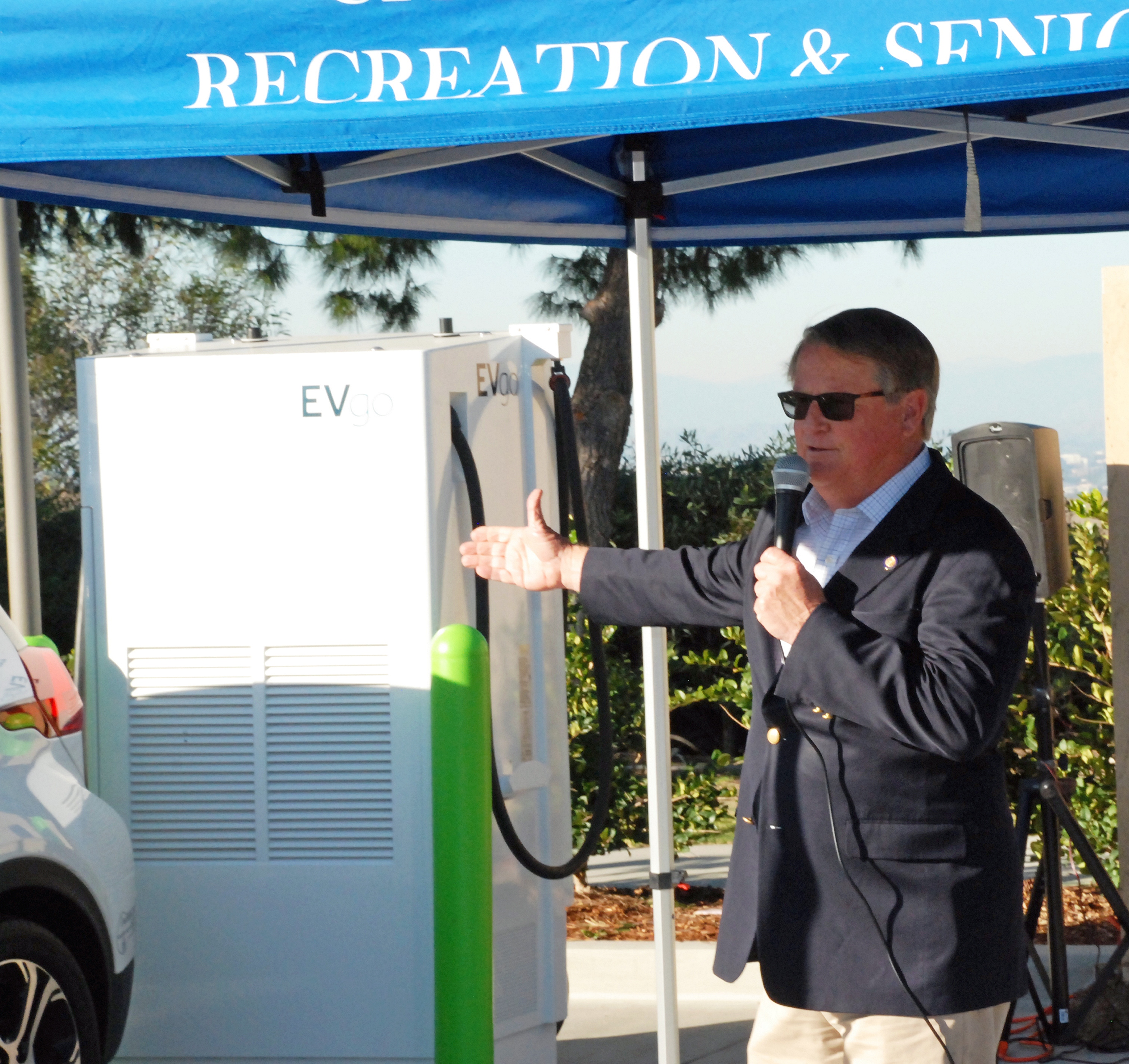 "If we had enough of these charging stations, you would never run out of electricity and everyone would be buying electric vehicles," Mayor Marshall "Duffy" Duffield said during the ceremony. "These charging stations are vital. I'm very proud of our city for stepping up and allowing this to happen."
EVgo is the nation's largest network of public electric vehicle DC Fast charging stations.
The total project cost was $170,000, explained city spokeswoman Mary Locey in an email this week.
Funding was provided through an $85,000 grant from the Air Quality Management District, $69,000 from EVgo, and the city's general fund covered the remaining $16,000.
The electric vehicle charging stations are available to the public on a first-come, first-served basis. However, standard charging fees apply, the average cost is between $1.85 and $2.10 per session, Locey explained.
The charging stations are meant to be convenient options so drivers can "top off their vehicles' batteries while making routine stops in their regular daily activities," according to a joint press release from the city and EVgo.
They are excited to work with the city to expand the electric vehicle charging options in Newport Beach, and, in a wider sense, Orange County, EVgo Vice President of Market Development Terry O'Day said in the prepared statement.
The stations are aimed to fit into the lifestyle of the customers, he added.
"EVs are rapidly becoming more popular," O'Day noted, "and with so many advanced electrified models on the horizon, we at EVgo are working diligently to expand the infrastructure to support our electrified future."
The new charging stations can be found at Newport Beach Civic Center, Marina Park, OASIS Senior Center, and Newport Coast Community Center.
(Editor's Note: An earlier version of the story incorrectly listed EVgo as a wholly owned subsidiary of NRG Energy, Inc. While NRG owns a minority stake, EVgo is a standalone company.)