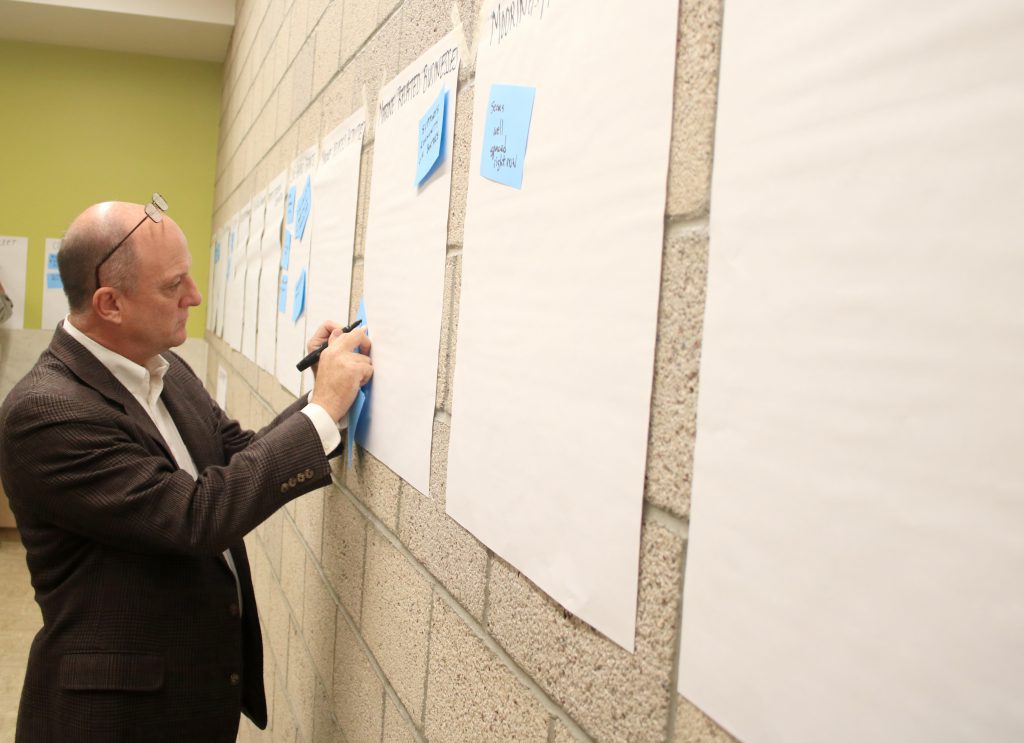 Newport Beach's new Harbormaster Kurt Borsting is hitting the ground running.
His first day on the job was Monday. Wednesday was a Harbor Commission meeting, which included a 90-minute study session consisting of an interactive exercise on the developing Harbor Plan. Next week is the boat parade.
"It's a great time to come in at, I'm learning a lot," Borsting said after the Wednesday meeting.
Although he doesn't quite have everything under his belt yet, he joked with commissioners during the Harbormaster report.
"Actually, after two days I lost my glasses in the harbor," Borsting said lightheartedly.
He's personally very excited to take on the new role, he commented.
"It is a sincere honor for this appointment," Borsting said.
Borsting's appointment was announced in City Manager Grace Leung's "Week in Review" newsletter on Nov. 30.
"Borsting emerged as the top candidate during the executive recruitment process due to his extensive managerial and operational experience and a track record of effectively developing and implementing programs and policies," Leung wrote.
The city received 42 applications and narrowed it down to a handful of finalists during the recruitment process over the past several months.
Borsting was most previously employed as the marine operations superintendent for the city of Long Beach's Marine Bureau. He oversaw three municipal marinas that serve more than 3,200 recreational, commercial and live-aboard boaters.
Borsting previously worked for the California State University system, helping young adults through their college experience through nonprofits that run student facilities.
All of those experiences represent that "third place," Borsting commented.
"The place away from home and work, the place where fun happens," Borsting said. "The place that makes communities worth being a part of, they make you form those memories that make you love where you live."
In his short tenure so far in Newport Beach, he's met with – and been impressed by – several groups, including city staff, community leaders, elected officials, commissioners, and individual stakeholders, he noted.
"Everyone I've met loves this community and wants to advance it," Borsting said.
He's met with "eager" staff members who want to continue or take on the role of ambassadors to the harbor. He has found willing partners from lifeguards, law enforcement, and other city officers.
"(They) have gone out of their way to say their goal is to help this fledgling department be a success," Borsting said.
Borsting grew up and has raised his family in another nearby coastal city, Long Beach.
"The commute has been favorable for these first three days, so I hope that holds up," he joked.
Renowned yachtsman and longtime Newport Beach resident Dennis Durgan served as Newport Beach's first harbormaster since July 2017.
"(Durgan) was instrumental in developing the vision and goals for the recently formed Harbor Department," Leung wrote in the newsletter.
Borsting will be responsible for implementing that vision and further developing the department's services, she explained.