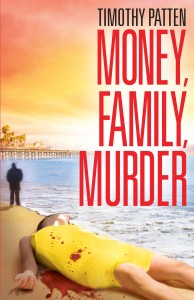 Despite the fact that I feel as though July owes me a refund of my car wash money (Seriously, who expects rain in the second week of July?), the usually sunny summer weather lends the perfect environment for enjoying a quick and easy beach read.
The very idea of a "beach read" comes from the thought of a carefree afternoon, spent lying under an umbrella on the warm sand, with a tantalizing book tucked into one's beach bag, along with a bottle of Coppertone.
The most challenging part of the carefree experience, aside from finding a parking spot on Balboa Peninsula, is likely the selection of the book itself.
Might I suggest, that once parked, lotioned, and settled into your lounge chair, perhaps the best beach read experience would be to enjoy a book on the beach, about a murder at the beach.
And, with that thought in mind, it seems local author, Timothy Patten, is delivering just what the lifeguard ordered, in the form of his new book, "Money, Family, Murder," making its debut on July 14.
In "Money, Family, Murder," Patten peels back the cover on one of Newport Beach' s most affluent families, and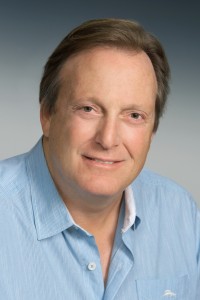 shows that where millions are concerned, money most definitely does not buy idyllic happiness.
The book opens in a beautiful bedroom, nestled in the type of ocean-front home many of us can only dream about. Complete with guards at the gate, a Maserati in the driveway, and a killer view, only one thing could ruin the scene's perfection – the beautiful, yet very dead young woman lying in the bed.
As the bookkeeper for Newport's wealthiest family, the McGintys, Eva Piolinsky was used to rubbing elbows with the rich and powerful, as well as handling more money in a day's work than most of us see in a lifetime. The amount of zeros she worked with had earned her a living far above what most felt was appropriate for someone of her position within the McGinty ranks. After all, the job title of "bookkeeper" is more likely to call to mind a cramped office brimming with ledgers and spread sheets, than a Pacific retreat filled with designer shoes and silk sheets.
Of course, one doesn't rack up perks like those without also filing away a decent helping of insider knowledge—life-threatening knowledge perhaps?
Just up the beach, McGinty son-in-law, John Barnes was enjoying a cup of coffee, along with his own view of the ocean, as news of Eva's death broke. Almost before John and his wife are able to digest the news, uniforms are at their front door, along with handcuffs, and a warrant for his arrest.
After bailing himself out, John is quickly descended upon by both the media, and a publicity-hungry D.A., who is clearly intent on nailing Barnes in order to secure her own re-election.
While John and his wife Tiffany know he is innocent, it is readily apparent that the evidence is being manipulated to make things appear otherwise. With a certain knowledge that he is being framed, and an equal certainty that he can count on no one but himself to prove his innocence, John sets out on a cross-country crusade that will take him to McGinty properties from Montecito to Key Biscayne, unearthing trouble at every turn.
As John gathers evidence about the nefarious financial dealings of his family members, the appearance of his guilt grows as well. Is he actually guilty? Or, will he be able to vindicate himself before it's too late?
With "Money, Family, Murder," Patten has provided us with the perfect not-so-guilty summer pleasure: a quick read whose pages practically turn themselves. Full of beautiful people, backstabbing, and intrigue, the book keeps readers engaged right up until the last pages, when at last, we finally find out "whodunit."
For more information on "Money, Family, Murder," or to order a copy, please visit moneyfamilymurder.com.
Edie Crabtree is an avid reader and the mother of three active boys. She can be reached at [email protected]