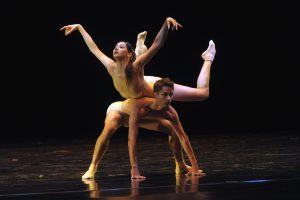 It's always a treat when a ballet dancer turns in a tour-de-force performance, but this Saturday at Segerstrom Center, the entire program is filled with spectacular dancing thanks to Tour de Force III, featuring some of the top dancers in the world starring in the one-night-only event.
The program, and dancers, has changed slightly since it was first announced earlier this year.
Mariinsky Ballet Soloist Philipp Stepin replaces the injured Diana Vishneva in the West Coast premiere of "Le Divertissement du Roi," while Edward Watson, scheduled to dance with Natalia Osipova in Alastair Marriott's "Zeitgeist," is unable to perform due to visa complications. In its place, Osipova will dance Russell Maliphant's "Silent Echo" (partnered with dance phenomenon Sergei Polunin in his unexpected and long-awaited West Coast debut), which is a preview of a complete program titled Natalia Osipova and Artists, which will be premiered at New York City Center in November 2016.
In a press release, Center Executive Vice President Judy Morr said, "We are very disappointed that Diana Vishneva will not be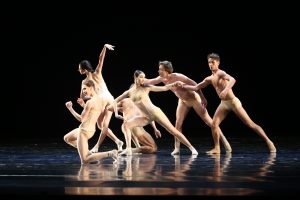 part of our third Tour de Force, but wish her a rapid recovery from her injury. And, due to visa complications, Edward Watson is unable to make his Center debut in Alastair Marriott's Zeitgeist. But our world of theater and dance is not anything if not both unpredictable and exciting at the same time. The marvelous young soloist Philipp Stepin from the Mariinsky Ballet will take over Ms. Vishneva's role of The King in Maxim Petrov's 'Le Divertissement du Roi.' Another dancer to learn Mr. Watson's role on such short notice was not possible, so we are presenting "Silent Echo' by an exciting British choreographer, Russell Maliphant. From disappointment comes exciting news – Sergei Polunin will make his West Coast premiere here recreating the role he originated opposite Natalia Osipova in Sadler's 'Wells.' And, of course, Ms. Osipova is well known and loved by our audiences from many extraordinary performances here."
Produced in collaboration with Ardani Artists, the program also includes "Clay" by Vladimir Varnava and "Tristesse" by Marcelo Gomes. In addition to Osipova and Polunin in "Silent Echo" and Stepin in "Le Divertissement du Roi," the international cast includes Joaquin de Luz, Marcelo Gomes, Denis Matvienko and Friedemann Vogel, as well as members of the The Royal Ballet, Mariinsky Ballet and the National Ballet of Canada.
Having been dazzled by previous Tour de Force performances, I have a feeling this Tour de Force III will please everyone from casual dance fans to diehard ballet fanatics.
Tickets to Tour de Force III start at $29 and are available online at SCFTA.org, or by calling (714) 556-2787.