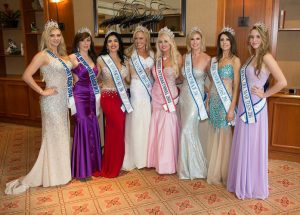 Newport Beach Pageants new owner April Sands has set May 20, 2018 as the date for the Miss Newport Beach and Miss Corona del Mar pageant at The Duke Hotel Newport Beach.
The pageant is open to all girls from 6 to 26 who can compete in one of four age divisions for the coveted titles of Little Miss, Junior Miss, Miss Teen, or Miss Newport Beach or Corona del Mar.
Contestants will be judged in four categories: Panel Interview, Swimwear (Miss division only) Sportswear, Evening Gown, On-Stage Questions. 
Girls and young ladies who are interested in becoming a contestant can sign up online at newportbeachpageants.com. All signed up contestants will receive training to prepare for the upcoming pageant in May.
"When the opportunity presented itself to become the new owner of the pageant, I decided to create an organization where girls and young women can learn, develop and enhance their life skills and apply them with confidence to reach their full potential in life," stated Sands. "I am elevating the program this year with opportunities that will help girls grow in self-confidence to focus on their individuality."
As a new part of the program this year, Newport Beach Pageants is connecting with the Newport Beach Chamber of Commerce.  The 2018 queens for Miss Newport Beach and Miss Corona Del Mar will be active in the Chamber's sponsored events, such as the Annual Newport Beach Christmas Boat parade, as well as supporting the sponsors and community business events through public appearances. The winners will also have the opportunity to promote their chosen platforms during their reign.
In addition, the winners of the Miss and Teen division will go onto compete at the Miss California and Miss California Teen pageant, part of the USA pageant system, and will receive $1,000 toward the entry fee for the Miss California pageant.
To learn more visit newportbeachpageants.com.