Students at two local schools will see a new face as the head of school this fall.
Both TeWinkle Intermediate School and Corona del Mar High School have selected new principals, Newport-Mesa Unified School District announced Aug. 23.
Kathy Scott was selected as principal of CdMHS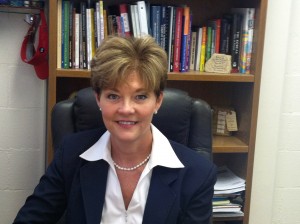 "I am thrilled to have the opportunity to serve with such a strong and committed school community as Corona del Mar High," Scott said. "My hope is to collaboratively lead the CdM teachers and students to the next level of greatness."
Scott is replacing Tim Bryan, who announced in July that he had accepted the position of chancellor of Oxford Preparatory Academy's South Orange County campus in Mission Viejo.
In an email to parents, staff and community members, Bryan expressed his appreciation to staff and students and their families.
"The tremendous support that parents have demonstrated for the school and your children's education is the cornerstone of CdM's success," Bryan said. "I am certain that CdM will continue to thrive and grow. I am grateful for all that my time here has taught me and the support you have provided for your children."
Scott is leaving her position as principal at Oxford Academy in the Anaheim Union High School District, which she held for seven years.
Oxford became a highly ranked school during Scott's tenure, by both statewide and nationwide standards, grabbing the top spot for California schools in 2012, NMUSD spokeswoman Laura Boss explains in a statement released on Aug. 23.
Scott graduated from Texas Tech University and received her master's degree in administration from the University of the Southwest.
Prior to her 16 years as an administrator, Scott was a classroom teacher for another 18 years.
Scott lives in Anaheim Hills with her husband. The couple has two sons and three grandsons.
The other principal position has been filled by Kira Hurst has for TeWinkle.
"She is excited to join the TeWinkle community as their new principal," Boss wrote.
Hurst comes in after a shuffle of NMUSD positions in June that included TeWinkle principal Dr. Rich Rodriguez to Newport Elementary School.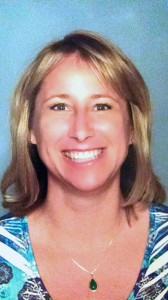 In Rodriguez's place, Superintendent Dr. Fred Navarro recommended moving Rea Elementary School Principal Dr. Anna Corral to TeWinkle. At the same time, Corral was offered a position as principal at Anaheim High School.
"Dr. Corral has expressed her sincere conflict in making the decision to leave NMUSD and her new role as principal of TeWinkle," Boss wrote in a district statement in July. "However, Anaheim is where she started her career and the opportunity to return as principal of the namesake high school is one she feels compelled to accept."
Newport-Mesa expressed their support of Corral's decision and began looking for a replacement.
Hurst is leaving an administrator position in Activities, Supervision, Guidance and Special Education in the Huntington Beach Union High School District.
Before becoming an administrator, she taught middle and high school level social studies and Spanish.
She also spent more than two decades overseas, both as a student and an educator. During that time, Hurst worked for the Department of Defense Dependent Schools, which serves dependents of U.S. military.
"(Hurst) brings a strong multi-cultural background with her to Newport-Mesa Unified School District," Boss wrote.
"She was also extensively involved in extra-curricular activities both in coaching and ASB," Boss wrote.
Hurst lives in Costa Mesa and has two sons.
Both women were chosen by a recruitment process that involved parents and staff in a community forum and an online survey.
"The input received from the CdMHS community was used to guide the interview process and resulted in identifying Kathy Scott as the leader who best meets the needs of the school," Boss wrote. The same message was described for Hurst.
Hurst officially started her new position at TeWinkle on Wednesday. Scott's official start date is still to be determined.