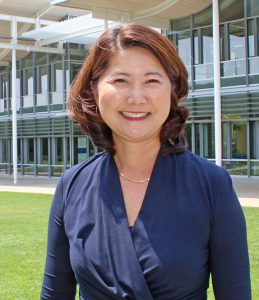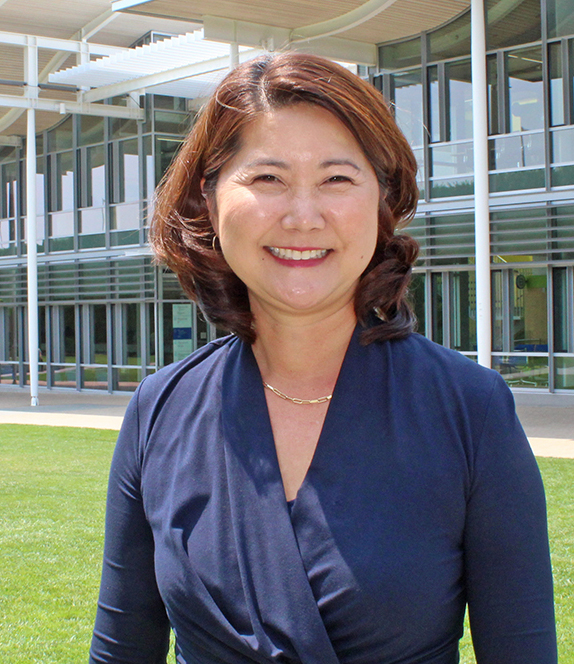 By Grace Leung, Newport Beach City Manager
On Tuesday, March 14, the City Council will discuss the topic of fractional ownership, which has been of interest to many in our community. Fractional ownership is where multiple property buyers, generally organized under an umbrella corporation, purchase percentages of homes for the right to use the home part-time.
At Tuesday's City Council meeting, staff will present information on fractional ownership and recommendations from the Planning Commission, and Council members will provide direction to staff on potential future revisions to the City's Municipal Code.
The meeting continues a Council discussion that began with a September 2022 study session examining survey data from other jurisdictions and receiving input from concerned residents.
At the Council's direction, for the last several months the City's Planning Commission examined the issue through an ad hoc committee, which met with residents and stakeholders. The committee completed its work and presented recommendations to the full Planning Commission last month.
The Planning Commission provided two recommendations for the City Council's consideration. Its preferred recommendation is to broaden the definition of timeshare to include fractional homeownership, which would effectively prohibit fractional homeownership in residential zoning districts. The Commission's alternative recommendation is to create a regulatory framework allowing fractional homeownership that would include a number of components including location restrictions, a maximum cap on the number of units allowed, and practical regulations such as parking requirements and noise restrictions.
If this issue is of interest, I encourage you to attend Tuesday's meeting or watch live online at https://newportbeachca.gov/government/departments/public-information-office/nbtv/nbtv-live.
City Responds to Landslide at Back Bay Hilltop
The City of Newport Beach is supporting homeowners in the Dover Shores neighborhood whose properties were impacted by a March 3 landslide.
The situation remains uncertain, as the landslide that damaged the backyard of 1930 Galaxy Dr. continues to settle and move. Geologists have also noted some land movement at the two neighboring properties, at 1924 and 1936 Galaxy.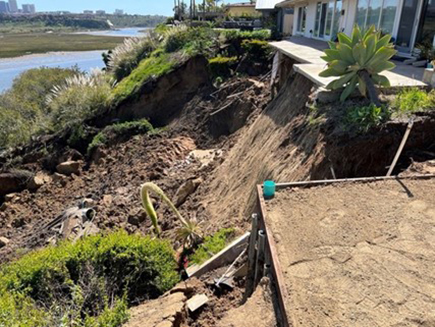 The City will continue to assist the homeowners to assess the ongoing risk to their homes and expedite any permitting necessary for them to stabilize the slope.
Newport Beach staff has notified the State Department of Fish and Wildlife, which has jurisdiction over the slope area as part of the Upper Newport Bay Nature Preserve. In addition, City crews have deployed mobile pumps on Galaxy Drive to divert water away from a storm drain line that was damaged in the landslide.
Geologists are continuing to monitor the landslide and nearby areas for any signs of further land movement.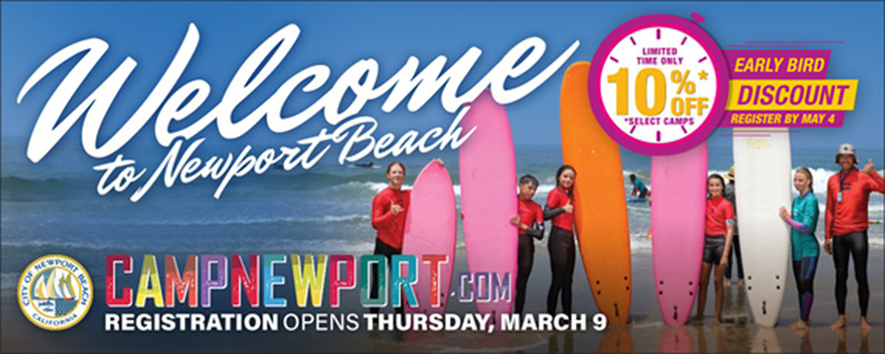 Camp Newport Registration Now Open
Registration for City summer camps is now open. With hundreds of camps to choose from, participants can explore the bay and beaches in a sailing, surf or bodyboarding camp, and enjoy the outdoors in a range of sports and activity camps. The City also offers many science, music, technology and art camps.
Sign up by May 4 and receive a 10 percent or more discount on most camps.
For more information, visit www.campnewport.com.
Free Document Shredding, E-Waste Disposal and Compost Distribution April 22
Join us on April 22 from 8 a.m. to noon at the Newport Beach Corporation Yard, 592 Superior Ave., for an Earth Day event brought to you by the City of Newport Beach and CR&R.
The event will feature free document shredding, e-waste disposal, and a compost giveaway. Residents can bring up to 10 standard file boxes of documents for shredding and can receive up to five, 30-lb. bags of compost while supplies last. Please note that residency will be verified, so don't forget to bring identification.
Our shredder can accommodate most materials including bank and financial statements, credit card statements or pre-approved credit card offers, old IRS tax forms, checks or bills, old credit cards and plastic/paper membership cards, junk mail, and documents bound with staples or paper clips. Please note that x-rays or larger plastic items such as binders cannot be accepted.
Acceptable items for e-waste disposal include computers, computer monitors, keyboards, televisions, flat panels, other monitors, printers, DVD players, cell phones, and other small electronic devices. Medical waste, batteries and other household hazardous waste will not be accepted.
For more information, please contact our Public Works Department at (949) 718-3055.
CERT Classes to Return this Spring
Newport Beach residents are invited to join the Community Emergency Response Team (CERT) program for training on how to help themselves, family members, and neighbors during an emergency or following a disaster.
The CERT program will be held this spring and will include two separate series: a Tuesday and Thursday evening program and an all-day Saturday program. Participants will learn how to put out small fires, provide basic medical aid, perform light search and rescue, and more.
All classes are hosted at Newport Beach Fire Station 7, 20401 Acacia St. Participants must register to attend.
For more information about the CERT program, visit www.nbcert.org. For questions email [email protected].
West Newport Park Playground Renovations Underway
The City is renovating two playgrounds at West Newport Park, 5700 Seashore Dr.
The renovations will include the installation of new playground equipment, shade structures, and flexible play surfacing. The work began on March 6 and is scheduled to be completed before summer.
Construction fencing has been installed around the work areas, but pedestrian access will be maintained around the site. Please exercise caution when walking through the construction zones.
Access Ramp Replaced at Lifeguard Headquarters
The City recently replaced the access ramp at the Benjamin M. Carlson Lifeguard Headquarters.
An aluminum stair and ramp system with a non-skid walking surface replaced a wood structure that had become deteriorated.
The renovation, which began in January, improves accessibility from the Newport Pier to Lifeguard Headquarters.
December Treasury Report Now Available
The December 2022 Treasury Report is now available on the City's website.
As of December, the City's investment portfolio totaled $384.9 million when measured at amortized cost. The current market value of the City's portfolio of $372.9 million incorporates price fluctuations due to the changing interest rate environment that are typically irrelevant, since the City usually holds its securities to maturity and receives the full principal value at that time.
The City's Liquidity Portfolio is sized to meet the City's cash flow needs over the next 12 months. Approximately $67.5 million or 18 percent of the portfolio was invested in liquid investments available for day-to-day operating expenses and the costs associated with ongoing construction projects. An additional $42.6 million, or 11 percent of the overall portfolio, was invested in a portfolio of securities with targeted short-term maturities, which earns a higher yield than the City's more liquid investments.
View the reports here: https://www.newportbeachca.gov/government/departments/finance/financial-reporting-division/financial-information/treasury-reports.
Improve Brain Health March 22 at OASIS
On Wednesday, March 22 at 10 a.m., the OASIS Senior Center will host "How to Improve and Maintain Brain Health," presented by UCI Health.
Participants will learn both the importance of maintaining memory and the skills to improve recall, and updates on the newest medications to treat Alzheimer's Disease.
To RSVP: Call (949) 644-3244 or email [email protected].
Learn to Navigate Care for Aging Parents, Loved Ones at March 14 OASIS Seminar
The OASIS Senior Center will host "Navigating Care for your Aging Parent or Loved One" on Tuesday, March 14 at 10 a.m., presented by Hoag Faith Community Nursing.
If you or a loved one is considering moving into a senior community in the near or distant future, or you would like to know how to remain in your home and "age in place" successfully, this presentation is for you.
To RSVP: Call (949) 644-3244 or email [email protected].
Be Well Mobile Crisis Response Update
The Be Well mobile crisis response team operates in Newport Beach 12 hours a day, seven days a week to respond to mental and behavioral health crises. The mobile unit is staffed with mental health specialists and works closely with the City's police and fire departments.
This week, the Be Well team:
Transported one person to the Costa Mesa Bridge Shelter for an intake appointment.
Transported a minor to the Be Well adolescent crisis stabilization unit for treatment. The team collaborated with school staff and a school resource officer.
Provided mental health and wellness resources to several families.
Transported four people to services, shelter intakes, and appointments.
Homelessness update
This week, the City's homeless outreach and response teams:
Transported a client to the Costa Mesa Bridge Shelter for an intake appointment.
Transported a client to the police department for a background check to obtain a new photo ID.
Enrolled two new clients into services and met with several clients to conduct housing assessments.
Continued to shelter people. Nineteen people who had been experiencing homelessness in Newport Beach are sheltered in the Costa Mesa Bridge Shelter.
Visited a newly housed client to provide ongoing support and resources.
Click here to view the latest homeless dashboard, which includes key monthly and yearly data on the City's homeless response: https://www.newportbeachca.gov/trending/community-issues/homelessness/monthly-homeless-count.