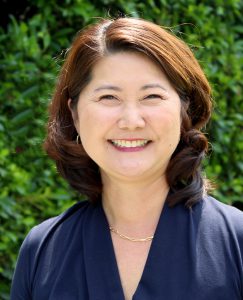 By Grace Leung, Newport Beach City Manager
The City of Newport Beach's proposed budget for the Fiscal Year 2023-24 will be presented to a special joint meeting of the City Council and Finance Committee at 4 p.m. on Tuesday, May 23, in the Council Chambers, 100 Civic Center Dr.
I'm pleased to report that the proposed budget is balanced, fiscally responsible, and reflects community priorities such as:
Providing the high-quality municipal services our residents expect;
Maintaining the safety and security of our neighborhoods;
Keeping Newport Beach beautiful;
Supporting a prosperous, fiscally sustainable, and economically viable city;
Improving and enhancing infrastructure.
Our General Fund revenue projections continue to be strong. General Fund revenue is projected to be $304 million for Fiscal Year 2023-24, which is eight percent higher than the prior year's adopted budget. This growth is supported by a diversified and financially solid local economy, especially the continued strength of the Newport Beach real estate market (property tax revenue is the City's largest source of General Fund revenue).
General Fund expenditures are projected to be approximately $294 million, with about half of the budget devoted to public safety services. The proposed budget also includes:
Funding to maintain and enhance vital programs and services while maintaining and improving public assets such as beaches, streets, parks, and water and wastewater systems.
About $1.7 million for an additional ambulance unit and six firefighter paramedics to meet the higher community need for emergency medical services.
An additional $500,000 in funding for homeless services, most of which will fund additional shelter beds.
A continuation of the City's aggressive pension paydown strategy, with the goal of eliminating pension liability in 2032. Elimination of this debt will help the City's long-term fiscal sustainability.
The budget is a reflection of our community's priorities, and we welcome your input. I encourage residents to attend Tuesday's special meeting, watch it livestreamed through the City's website at https://newportbeachca.gov/government/departments/public-information-office/nbtv/nbtv-live, or watch a recording on our YouTube channel at https://www.youtube.com/user/newportbeachgov.
Field of Honor Tribute at Castaways Park
The Field of Honor, now in its 14th year, is being presented by the Exchange Club of Newport Harbor in recognition of Armed Forces Day and Memorial Day and in honor of our country's servicemembers and first responders.
The event runs from May 19 through May 29 at Castaways Park, 700 Dover Dr. There will be an Armed Forces Day recognition on May 20, a student program for Newport-Mesa 5th graders on May 26, and a Memorial Day ceremony on May 29 (Memorial Day).
Along the pathways of Castaways Park, 1776 large American flags greet visitors. The public is invited and encouraged to dedicate one or more of the Field of Honor flags to a servicemember and/or to a first responder. Each dedicated flag carries a ribbon with the name of the individual to whom the flag is dedicated. There are also photos of those individuals along with narratives on many of the dedicated flags.
The Field of Honor is open to the public at no cost from 9 a.m. to 5 p.m. daily. The event benefits the 1:1 (First Battalion, First Marines) Foundation, to assist Camp Pendleton Marines and their families. For more information, visit https://exchangeclubofnewportharbor.com/field-of-honor/https://exchangeclubofnewportharbor.com/field-of-honor/.
Opening of Junior Lifeguard Building Delayed Until 2024
The opening of the highly anticipated Junior Lifeguard Building will be delayed by several months after City project managers determined that the building's concrete walls do not meet specifications established in the construction contract. Additional time is needed to rectify the issues.
Originally set for a Memorial Day weekend grand opening, the Junior Lifeguard Building is now expected to be completed by early 2024 and operational for next year's summer program. For safety reasons, all construction activity will be halted during the upcoming busy summer months.
The facility, located near the base of the Balboa Pier, is being funded through a partnership between the City and the Newport Beach Junior Lifeguard Foundation. City officials and Foundation leaders expressed disappointment over the construction delay, but emphasized Newport Beach's commitment to providing a well-constructed facility on behalf of residents and private donors to the Junior Lifeguard Foundation.
Free Compost Giveaway, Document Shredding on May 27
After an overwhelmingly successful Earth Day event last month, the City will host a follow-up event on Saturday, May 27, for residents who were not able to participate.
Newport Beach residents are invited to bring documents for shredding and can also pick up free bags of compost from 8 a.m. to noon (while services and supplies last).
The event will be held at 3300 Pacific View Dr. in the Harbor Day School overflow parking lot.
Residents can bring up to 10 standard file boxes for shredding and/or receive up to five, 30-lbs. bags of free compost. Residency will be verified; please bring identification.
March Treasury Report Now Available
The March 2023 Treasury Report is now available on the City's website.
As of March, the City's investment portfolio totaled $384.8 million when measured at amortized cost. The current market value of the City's portfolio of $375.4 million incorporates price fluctuations due to the changing interest rate environment that are typically irrelevant, since the City typically holds its securities to maturity and receives the full principal value at that time.
The City's Liquidity Portfolio is sized to meet the City's cash flow needs over the next 12 months. Approximately $69 million or 18% of the portfolio was invested in liquid investments available for day-to-day operating expenses and the costs associated with ongoing construction projects. An additional $42.9 million or 11% of the overall portfolio was invested in a portfolio of securities with targeted short-term maturities, which earns a higher yield than the City's more liquid investments.
OASIS Building Exterior to Get Refresh
Beginning next week, the OASIS Senior Center exterior will be refreshed as part of a citywide facilities improvement project. OASIS is the sixth of eight City locations to undergo improvements. A contractor will prepare the existing surfaces and re-stain the exterior wood. The work is expected to be completed by late June.
Newport Beach Art Exhibition Submissions Due May 26
Artists who would like to participate in the 2023 Newport Beach Art Exhibition are invited to submit entries by Friday, May 26.
Presented by the City Arts Commission, the Newport Beach Art Exhibition is a one-day juried art show on Saturday, June 24, from noon to 6 p.m. This event is a great opportunity to showcase, sell and celebrate art.
Entry guidelines are on the City's website at www.newportbeachca.gov/culturalarts.
To apply, create a free account on www.CallforEntry.org and submit your entries by Friday, May 26.
Be Well Mobile Crisis Response Update
The Be Well mobile crisis response team operates in Newport Beach 12 hours a day, 7 days a week to respond to mental and behavioral health crises. The mobile unit is staffed with mental health specialists and EMTs, and works closely with the City's police and fire departments.
This week, the Be Well team:
Attended the Public Safety Day event to engage with the community and discuss services.
Transported a person to the Costa Mesa Bridge Shelter for an intake appointment.
Transported a person to the Be Well crisis stabilization unit for treatment.
Transported a person to the sobering station at the Be Well campus.
Transported a person to Share Our Selves for services and food.
Transported a person to the hospital to obtain a prescription for mental health treatment.
Arranged transportation for a person to return home to another county.
Collaborated with the Newport Beach Fire Department to treat a person in need of medical care.
Provided mental health and wellness resources to businesses and residents during community outreach.
TO REACH BE WELL: The mobile crisis team is dispatched through the Newport Beach Police Department. To request service, dial 911 or call the Police Department's non-emergency line at (949) 644-3717.
Homelessness Update
This week the City's homeless outreach and response teams:
Assisted an older adult with a new apartment lease. The person has been receiving treatment at an assisted living facility.
Filed a report with Adult Protective Services for a disabled older adult to enter assisted living.
Completed an intake at the Yale Navigation Center.
Completed three referrals to the Yale Navigation Center.
Enrolled four new clients into services.
Provided a client with an ID voucher form to obtain a new photo identification card.
Continued to shelter people. Twenty people who had been experiencing homelessness in Newport Beach are sheltered in the Costa Mesa Bridge Shelter.
Click here to view the latest homeless dashboard, which includes key monthly and yearly data on the City's homeless response: https://www.newportbeachca.gov/trending/community-issues/homelessness/monthly-homeless-count.