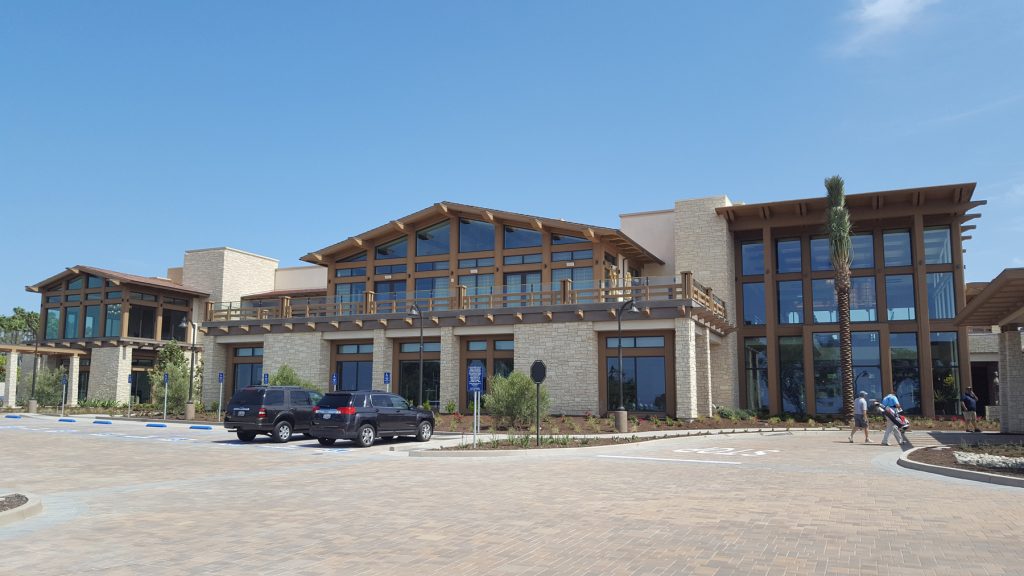 Kevin Martin and Todd Pickup, owners of the Newport Beach Country Club, officially opened their new $44 million, 56,000-square-foot "contemporary and casual" clubhouse on July 18.
Under construction for the past 21 months, the classic, Craftsman-styled, two-story facility replaces the well-worn clubhouse that had served the membership since the club's founding in 1953.  It now boasts world-class dining, and state-of-the-art fitness, event and social facilities – all highlighted by uninterrupted, 180-degree views of the Pacific and championship fairways.
The clubhouse can accommodate up to 900 members and guests concurrently, using both kitchens on the first and second floors. 
The "Seahorse" indoor/outdoor restaurant can serve up to 150 people, while the private dining room offers seating for up to 120. Both feature what the club calls its "Quintessential California approach to fine dining" seven days a week. The 4,000-square-foot Clubhouse Ballroom can host up to 300 guests in spacious comfort.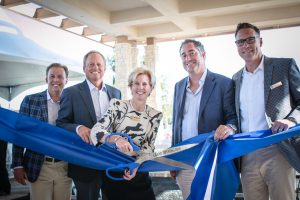 In a club first, NBCC is offering social memberships, whose non-golfing members can use the full-spectrum attributes of the club, including the brand new 2,500-square-foot fitness center.   Recreation Manager Natalie Bernal introduced members and guests to the "Life Fitness" equipment-rich rooms. There are also three treatment rooms for massage, body wrap and facials.   Personal trainers are on call, as is a chiropractor, whose focus at the club will be "golf specific," she said.
Fitness doesn't stop indoors: a six-lane competition pool with sundeck and cabanas, and a kids-only pool will complete the conditioning/recreation package this fall.
CEO Martin opined that the club "is the most significant architectural building on PCH" and that it is "…destined to become an iconic Newport Beach landmark."
Newport Beach Mayor Diane Dixon recognized NBCC as "the oldest private club in Newport, a fantastic contribution to the city,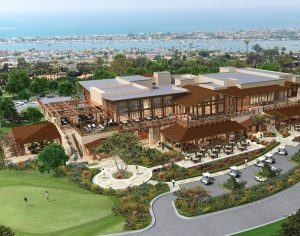 and a critically important presence. We are grateful to Pacific Hospitality Group for the iconic treasure to our community."
For the past 20 years, NBCC's 6,600 yard, 18-hole, 71-par course has been a popular stop on the PGA Champions Tour. 
NBCC club and membership specifics are found at NewportBeachCC.com.