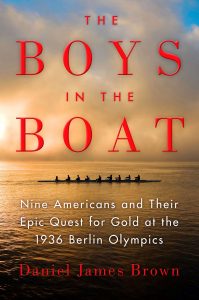 I love the Olympics. I unapologetically thrill at the pomp and circumstance, and become enthralled (if for but a few short weeks) with the joy of sport, completely buying in to the cliched thrill of victory and agony of defeat.
My love of the Olympiad goes back a long way—to 1984, when my sister and I would pretend, in our grandparents yard, to be on the gymnastics team. We would take it in turns to be Mary Lou Retton, despite the fact that I could scarcely pull off a simple cartwheel.
It goes back to 1988, when, while nursing an incredibly misguided, yet nonetheless fervent, crush on diver Greg Louganis, my heart broke as his head slammed against the diving board.
My love affair continued in 1992 when, inspired by a classmate who shaved his head in solidarity with the men's volleyball team and a disqualification controversy, I set my alarm to wake up in the middle of the night and watch the U.S. matches.
In 2008, I proudly watched as this same classmate achieved his dream, winning the gold medal while playing in Beijing for his country.
Being that we are headed into the 2016 Summer Olympics, it made sense to select a title as the Under Cover Book Club read for August that celebrated the glory of the Olympic Games.
And so I introduce to you "The Boys in the Boat: Nine Americans and Their Epic Quest for Gold at the 1936 Olympics," by Daniel James Brown.
I admit, I sort of missed the boat (pun intended) when the book was first released, and despite glowing reviews, and many recommendations, it somehow never made my rotation. Now, thanks to a loaner copy from my stepmom, I am ready to enjoy this inspiring story about a group of underdogs who managed to bring home the gold.
Brown has said of his writing, "My primary interest as a writer is in bringing compelling historical events to life as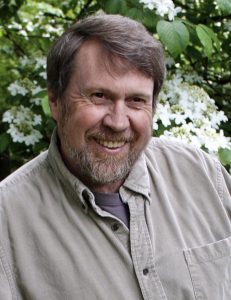 vividly and accurately as I can." In retelling the story of the 1936 crew team, he uses that talent to make this piece of narrative non-fiction read more like a novel.
Told mostly through the eyes of Joe Rantz, "Boys in the Boat" introduces us to a remarkable group of men, who by rights should never have ended up where they did. Rowing for the University of Washington during the Great Depression, the team was comprised of the sons of farmers and loggers, who were never expected to stack up against their more elite fellow rowers.
After successfully besting the east coast competition, the nine went on to beat the formidable British team, and ultimately, the German team, rowing for Hitler himself.
Led by coach Al Ulbrickson, these nine young men found success through hard work, dedication, and the building of a brotherhood. They each had to overcome a litany of obstacles, particularly team leader, Rantz, who was literally thrown away by society.
Having been abandoned as a child, and set out into young adulthood without family or prospects, Rantz found, in rowing, a way to redeem himself in his own eyes, and discover his place in the world.
The time for enjoying this story couldn't be any better. Not only are we about to witness an Olympics that will surely supply us with a new crop of inspiring stories, there are two new ways to enjoy the saga of the nine set to make their debut.
On August 2, the young readers' version of the book, appropriate for readers aged ten and up, will be available in paperback. Additionally, PBS will premiere its new documentary, "The Boys of '36." Inspired by the book, the film will include the story of the team, as well as interviews with Brown.
Whether a lover of the Olympics, like me, or just someone who can appreciate a slice of history, telling the story not only of the transcendence of these nine young men, but also the nation, during one of our most challenging chapters, you can't go wrong spending some time with the "Boys in the Boat."