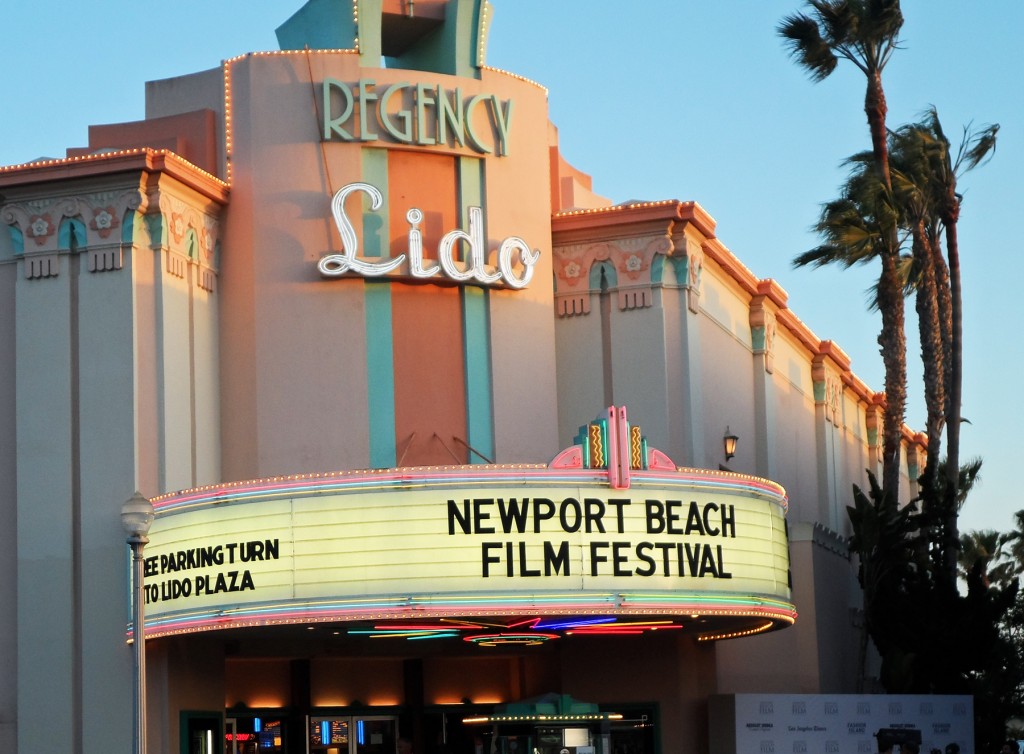 Eight days, 300 films, 50,000 attendees.
The 16th annual Newport Beach Film Festival returns April 23 – 30, and with it a slew of independent films and filmmakers all vying for attention.
Billed as one of the leading lifestyle film festivals in the United States, the Newport Beach Film Festival brings classic and contemporary filmmaking from around the world to Newport Beach (and a handful of movie theaters in nearby Costa Mesa).
The opening and closing night films were announced this week, along with spotlight films and a few special screenings. The complete list of films and screening schedule will be announced soon.
Gregg Schwenk, co-founder and CEO of the Film Festival, said that with only a few weeks to go before the festival starts, he and his staff are picking the final few films, nd working on marketing strategies and sponsorships to maximize the reach into the Orange County, which makes up a large portion of the festival's audience.
"I'm excited about our opening night film, 'The Water Diviner,' which is the directorial debut of Russell Crowe," said Schwenk. "We're partnering with the Australian government to mark the 100th anniversary of the Battle of Gallipoli. It's going to be a very powerful opening night."
Directed by and starring Crowe, "The Water Diviner" takes place four years after the Battle of Gallipoli. An Australian farmer travels to Turkey to discover the fate of his three sons, declared missing in action.
The opening night screening takes place at the Lido Live Theatre, with a post-screening party at Fashion Island.
The closing night film on April 30, also at Lido Live Theatre, is the world premiere of a comedy called "No Stranger Than Love," directed by Nick Wernham and starring Alison Brie, Justin Chatwin, and Colin Hanks.
Friday night, April 24, features a spotlight on UK films, which builds on the Film Festival's successful outreach at the BAFTA awards earlier this year.
"On Friday night we also have a great revisionist western called 'Slow West,' and another great film called 'Divine Access,' with Gary Cole and Patrick Warburton," said Schwenk. "We'll have our traditional seminars on Saturday and Sunday that are focused on directing, acting, editing and cinematography, plus a new one this year on crowd funding."
The annual John Wayne spotlight this year is The Duke's 1968 opus, "The Green Berets," which screens on Saturday, April 25.
Sunday features a 100th birthday tribute to iconic filmmaker Orson Welles. The Festival will screen Welles' 1952 classic "Othello," filmed in the U.S., Italy and Morocco, and also a Welles biopic called "Fade to Black." A panel discussion with Welles historians and special guests follows "Fade to Black."
Sunday night is the annual Irish spotlight film, with an after party at Muldoon's Irish Pub in Fashion Island.
"Monday night is our Pacific Rim showcase with major films from China, Japan and Korea," said Schwenk. "Tuesday night is our European showcase with films from France, Sweden, Italy, and for the first time in a long time, Germany. Wednesday night is our Latino showcase, with films from Mexico, Chile and Brazil."
Other programs dring the festival include music video showcases, documentaries, and short subjects.
"Newport Beach Film Festival includes the largest short film festival in the U.S.," noted Schwenk. "We have well over 200 short films in our festival."
A collegiate program, sows at Sage Hill School on Saturday and Sunday, features films from college filmmakers at USC, UCLA, Cal State Long Beach, and UCI.
"For locals, what's nice is that during the day, we screen some of the most popular films at the Island Cinemas, which is a more relaxed festival experience," said Schwenk.
Schwenk said that every year the festival relies on more than 1,000 volunteers to help with everything from take tickets to sell concessions to assist with PR.
To volunteer at the festival, or for a complete list of films, visit NewportBeachFilmFest.com.