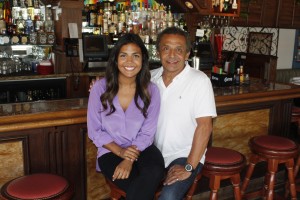 By Christopher Trela & Catherine Del Casale | NB Indy
Longevity in the restaurant business is rare, but this week we profile two restaurants on the Newport Peninsula that are celebrating milestone anniversaries (and are on the same block): Avila's El Ranchito and Newport Beach Brewing Co.
El Ranchito
"About 90 percent of restaurants go under within the first two years, and after five years, another five percent go under. So celebrating 40 years is a milestone," said Sergio Avila.
Yes, hard to believe but Avila's El Ranchito Restaurant on Newport Blvd. celebrates 40 years in business this month. Even more impressive—Sergio is the original owner.
"Only one other restaurant on the peninsula has the original owner, the others have changed hands," he said.
Sergio, who lives in Newport Beach, was 22 when he opened the Peninsula restaurant. Now, he owns three locations (Newport, Corona del Mar and Huntington Beach), which are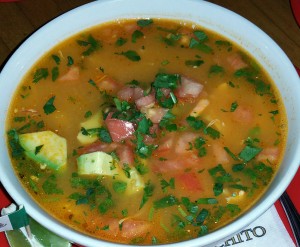 part of the Avila Family culinary empire that includes 11 restaurants in all.
Sergio's daughter, Maribel, 27, manages the three locations.
"Our key to longevity is that we have stuck to the original food," said Maribel. "There are a lot of gourmet, fancy restaurants around here, but people like us because we're affordable, you can take the whole family and not a huge hit to the wallet. You get a big plate of comfort food. And we're versatile. You can come with a group of friends an celebrate a birthday, we have families, a sports crowd, and regulars in their 80s. We have something for everyone."
This month, they're offing a special Throwback Thursday menu with rotating items offered at the original 1975 prices.
"People have been calling about that," said Maribel. "We'll have the soup, chile verde, two-item combos, at prices about half what they are now. They'll be served all day, lunch and dinner, on Thursdays."
We went to El Ranchito recently and tried some of their regular menu items, and were reminded just how good, and extensive, their menu is.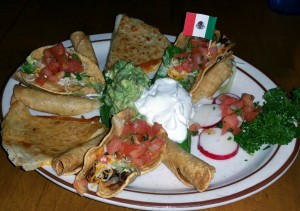 "If you can't decide what to choose on the menu, I suggest trying the Avila's El Ranchito appetizer platter ($12.95), as it gives you a taste of tacos, taquitos, quesadillas and more," said Catherine. "The appetizer platter can be shared between two to four people. I also love that you can get items a la carte since I'm not good at picking and choosing, I just want it all! I loved the soft taco with steak ($5.95). The steak was tender and juicy and was cut in small pieces so you don't have that awkward moment where you take a bite and pull out half of the tacos insides."
"I am blown away by the Mamá Avila's soup ($9.95) with chunks of chicken and avocado," said Christopher. "Also, the rice is moist and not overly spicy, which is rare—a lot of Mexican restaurants serve rice that is too dry."
El Ranchito also has a killer happy hour, and a popular Taco Tuesday deal: $5 all you can eat tacos. The line is often out the door, but worth the wait.
Here's to another 40 years of El Ranchito!
Visit AvilasElRanchito.com for more information.
Newport Beach Brewing Company
"Ready for dinner at Newport Beach Brewing Company?" asked Christopher.
"Sure, always fun to try a new restaurant," replied Catherine.
"Well, not exactly new—they're celebrating 20 years in business."
As we pulled up to the restaurant, Catherine exclaimed "Oh, Brew Co. I've been here."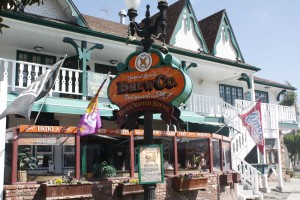 Known as Brew Co. to locals, Newport Beach Brewing Company brews its own beer, and serves some impressive food items, some of which we've never seen on a menu.
"I was pleasantly surprised by the food at Brew Co.," admitted Catherine. "In the past I had only been here to a beer or two, but I will now be coming back for the food as well. The seared Ahi sandwich ($13.50) was unique, light and a much more satisfying healthy option than a salad. It came layered with slices of Cajun seasoned ahi tuna, avocado, roma tomatoes, sprouts and a lemon herb aioli, all between a sweet Hawaiian bun. I would suggest having it with a side of their sweet potato fries, or garlic fries."
"We both love pizza and mac & cheese, but this is the first time I've seen a mac & cheese pizza ($12.50 full, $7.25 individual) on a menu," said Christopher.
"I love it," exclaimed Catherine. "The crust was lightly brushed with garlic and it was topped with elbow mac & cheese and crisp smoked bacon bites."
"And this might just be the best patty melt ($14.50) I've ever had," said Christopher. "The combination of sauteed jalapenos, onions, applewood smoked bacon and swiss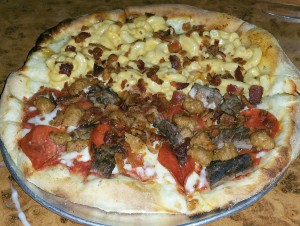 cheese on grilled sourdough is perfect."
Brew Co. has a great happy hour, multiple big screen TVs for sports fans, an extensive craft beer menu, and they're open late every night.
Visit NewportBeachBrewingCompany.com for more info.