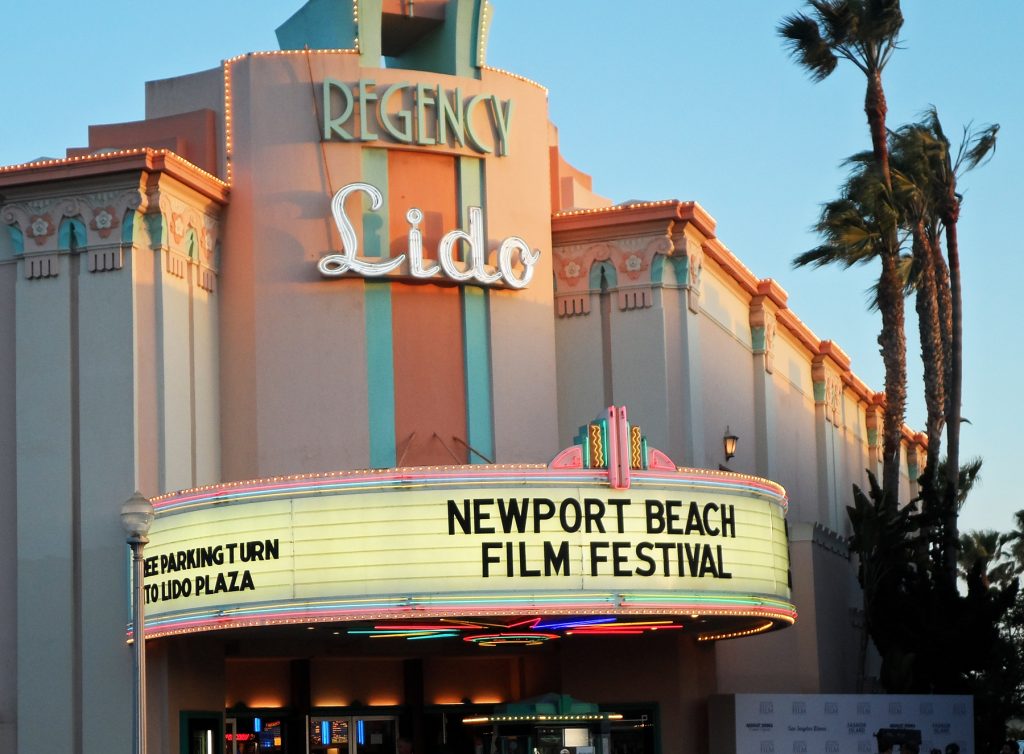 More than 40,000 film fans and cinema devotees will descend on Newport Beach this week for the 19th annual Newport Beach Film Festival, which runs April 27 through May 3.
During that seven-day period, nearly 350 films will be screened, from full length narrative movies to documentaries, shorts and music videos.
Some four dozen countries will be represented at this year's festival, which features nightly special events, red carpet galas, seminars with filmmakers and other industry professionals, and a handful of surprises.
The Newport Beach Film Festival opened last night with the West Coast Premiere of "American Animals," followed by a festive gala party in Fashion Island with dozens of restaurants serving signature cuisine, bars featuring Tito's vodka cocktails, and live music from Side Deal and friends (including Skunk Baxter of the Doobie Brothers and Steely Dan).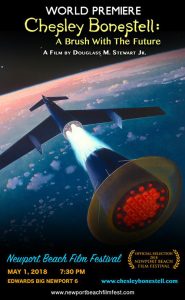 Among the world premieres are a handful of documentaries, including "Iconic Vision: John Parkinson, Architect of Los Angeles," "Three Days of Glory" (part of the new Culinary Film Series), "Kiss the Joy: The Story of Joan Lind Van Blom," and "Chesley Bonestell: A Brush with the Future."
There will be spotlight films most night, ranging from American-made features to films from Canada, the UK, the Pacific Rim (Korea, China, Japan, Australia, Philippines), Europe (Italy, France Germany, Sweden), and Latin America (Chile, Brazil, Mexico).
The Newport Beach Film Festival is known for having the largest celebration of Irish Cinema on the West Coast, and this year is no exception. Highlights include an Irish Showcase event, premieres, feature length narrative and documentary films, short film programs and the participation of Irish filmmakers and actors. And of course, there's a Sunday night party at Muldoon's Irish Pub in Fashion Island, adjacent to the Big Edwards theatres.
The Action Sports Series returns with full length and short films about skateboarding, surfing, snowboarding, skydiving, and other endeavors that push the boundaries of the human spirit.
The Art, Architecture + Design Film Series also returns to spotlights films celebrating art, architecture, design, fashion, photography and modernism.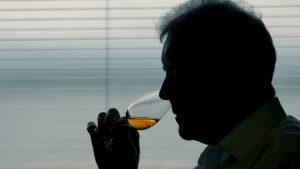 New this year is a Culinary Film Series, a documentary program featuring eight films that celebrate gourmet chefs, the art of gastronomy, international food culture, and the craft of winemaking and whisky distilling. See the Off the Menu section for details.
Kudos to the film festival for continuing its Collegiate Showcase with works produced by collegiate filmmakers from seven partnering institutions: USC, CSU Irvine, CSU Fullerton, CSU Long Beach, Chapman University, Orange Coast College and Saddleback College. Each year the Festival gives students from these Southern California colleges and universities an opportunity to showcase their short films, engage in Q&A sessions with audiences, and connect with film industry professionals.
The Newport Beach Film Festival is renowned for having the largest shorts program within a major film festival in the United States. More than 200 short films will be screened this year, groups within a themed package of similar-themed films. For example, this year the themes include No Short Answers, Not Short on Romance, Older Not Shorter, Short and Surreal, and Dance in Your Shorts (a popular program of films that revolve around dance and movement—see On Stage on page 13 for details).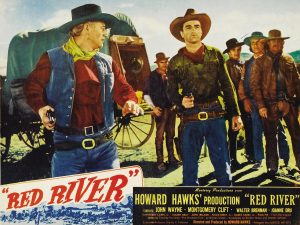 There is also an Environmental Film Series that seeks to raise awareness of important issues, a Music Film Series, a Family Film Series, and a Youth Film Showcase.
Every year the film festival offers retrospective film screenings that highlight the anniversaries of important films. This year those screenings include the 65th anniversary screening of the 1953 animated classic "Peter Pan," produced by Walt Disney.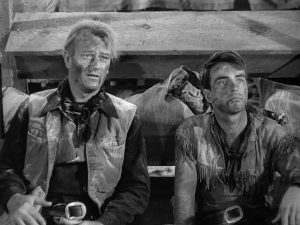 Another retrospective screening is the 70th anniversary of the 1948 Howard Hawks classic western "Red River" starring John Wayne, Montgomery Clift, Walter Brennan, Harry Carey, and Noah Beery. Because The Duke was a longtime resident of Newport Beach, the film festival has been screening one of his films every year in conjunction with the John Wayne Cancer Foundation. Named one of the top five western movies by the American Film Institute, "Red River" was selected for preservation in the United States National Film Registry by the Library of Congress as being "culturally, historically, or aesthetically significant."
The Newport Beach Film Festival offers free filmmaking seminars April 28 and 29 in the Community Room of the Newport Beach Civic Center. Highlights include a cinematography panel, screenwriting seminar, animation seminar, Music In Film, and Heroes in the Editing Room featuring Dan Lebental (Iron Man, Ant-man, Antman and the Wasp), Zene Baker (Thor: Ragnarok), Elísabet Ronaldsdóttir (Deadpool 2), Craig Alpert (Deadpool 2), and Debbie Berman (Black Panther, Spider-man: Homecoming).
The 19th annual Newport Beach Film Festival closes on Thursday night, May 3, with "All Square" at the Lido Theatre, followed by a closing night party on the Via Lido Plaza.
Among the many films being screened at the film festival this year, a handful caught my eye.
Last year, James Keach's film "Augie," about Newport Beach resident Augie Nieto and his battle with ALS, was a hit at the festival. This year, Keach returns with the documentary "Turning Point," that follows a team of medical researchers on the cusp of a scientific breakthrough that could be the first step toward making Alzheimer's Disease a distant memory. Keach's documentary about the late country music legend Glen Campbell, "I'll Be Me," documented Campbell's final tour as he battled Alzheimer's, so Keach obviously has an affinity for the subject matter.
"Dirty Laundry' is a documentary about the lethal effects of asbestos, a serious health risk that still exists in America, but gets little public attention. The story line follows two cousins as they gather information about mesothelioma, the asbestos related cancer that took the life of their grandmother. Embarking on a bicycle tour across the United States, they interview medical experts, families, and individuals effected by mesothelioma.
"Social Animals" follows a daredevil photographer, an aspiring model, and a Midwest girl next door, all looking for the same things from their Instagram social media accounts: love, acceptance and fame. This film examines the digital and real worlds of today's image-focused teenager, where social media popularity marks success and self-worth.
"The S Word" is a documentary that puts a human face on a topic that has long been stigmatized. The film captures personal revelations from people who have attempted to take their own lives and survived to tell their stories.
"Half the Picture" features high-profile women directors including Ava DuVernay, Jill Soloway, Lena Dunham, Catherine Hardwicke, and Miranda July discussing their early careers, how they made the transition to studio films or television, how they balance having a demanding directing career with family, and challenges and joys along the way. Also interviewed are experts about gender inequality in Hollywood—a timely topic.
"The Jazz Ambassadors" follows America's most influential jazz artists, including Dizzy Gillespie, Louis Armstrong, Duke Ellington, Benny Goodman and Dave Brubeck, along with their racially-integrated bands, who traveled the globe to perform as cultural ambassadors in the 1950s, and how that recognition boosted the Civil Rights movement in America.
"Sinatra in Palm Springs – The Place He Called Home" explores Frank Sinatra's deep attachment to Palm Springs and the Coachella Valley, his primary home for almost 50 years. The film captures the spirit of the Sinatra era and pays tribute to the unique lifestyle of Sinatra's Palm Springs and Rancho Mirage.
"Lotte that Silhouette Girl" is a short film about Lotte Reiniger, who ignited the world of animation with shadows, light, and a pair of magical scissors. Shot in a clever style that incorporates silhouettes, "Lotte" features narration by Lotte Reiniger, who incidentally invented the multiplane camera and created the first animated feature (before Disney took over the animation world). The film is co-directed by Elizabeth Beecherl and Carla Patullo, aka White Widow, a composer and musician whose striking style is a cross between Kate Bush and Fiona Apple, although her delicate melodies for "Lotte" are perfect for the film's feel and genre.
For more information on the Newport Beach Film Festival, including a comprehensive listing of films with screening dates and times, please visit NewportBeachFilmFest.com.