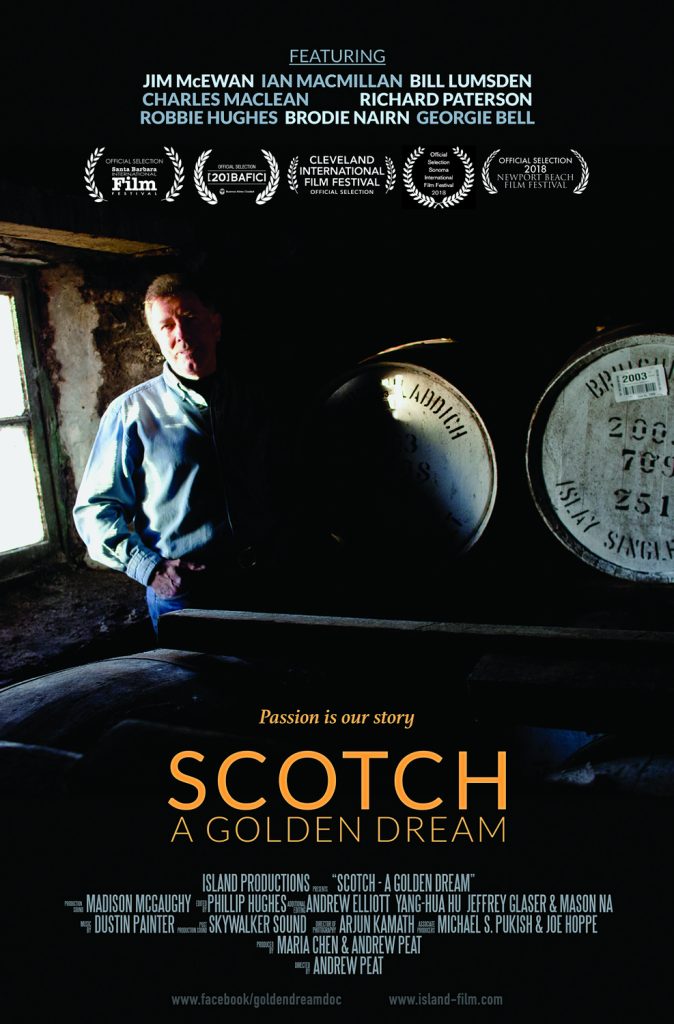 Given the popularity of the Food Network, the Netflix series Chef's Table and culinary-themed films, it's no surprise that the Newport Beach Film Festival has added a Culinary Film Series to its programming.
There are also 60 Orange County restaurants set to serve food during the festival parties. Local culinary schools and Dine Newport Beach are participating in the Festival this year, and a presenting sponsor is Pacific Sales (a leader in kitchen and home products), so the foodie factor at the festival is indeed high.
Food related films have proven popular at the film festival in recent years. Last year, the film "Courses" (which has since been renamed "42 Grams") offered a fascinating behind-the-scenes exploration of the life of Michelin-starred chef Jake Bickelhaupt and his obsession with creating artful cuisine.
This year, the festival has eight documentary films with either a culinary or wine and spirits theme. They celebrate emerging and prominent gourmet chefs, the art of gastronomy, international food culture, and the craft of winemaking and distilling. The films go behind the scenes into bustling kitchens, to remote rural villages, into potager gardens and the vineyards of today's chefs, vintners and distillers.
I was able to view several of the culinary films in advance, which reminded me how fascinating and compelling a good documentary can be, even when it explores subject matters that might otherwise seem commonplace.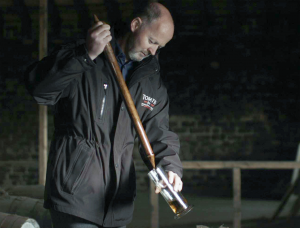 Scotch – A Golden Dream
The festival's official description is an apt summary of this film: Through the centuries, Scotch whisky has become the incredible drink of choice worldwide. Individuals have formed entire careers around the creation and taste of this sharp Scottish beverage. Some people are even able to live off their ability to taste this beverage and judge its worth. "Scotch: A Golden Dream" travels to the Scottish Highlands and countryside to explore the biggest names in the whisky industry and find the true worth of a good Scotch.
I viewed this film while sipping a peaty blended Scotch, so perhaps my opinion is a bit biased, but I found this film thoroughly compelling thanks to the mix of behind-the-scenes glimpses into the art of making Scotch whisky to the fascinating and sometimes funny interviews with noted names in the Scotch industry.
Among those is Jim McEwan, a legendary master distiller who spent many years at Bruichladdich and other Scotch brands.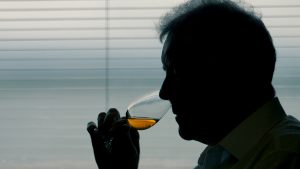 "From pitch/concept to final mix, it took just under 3 years to make this film" director Andrew Peat told me when I asked him about the film. "How did I track down the people? A combination of planning, tenacity, and luck. We spent 32 days in Scotland, traversing the country, and had 67 hours of raw footage which we distilled down to 84 minutes in our final cut. So audiences are actually seeing less than 2 percent of what we filmed. Whole characters and sequences were cut out."
Including McEwan in the film was "planning, tenacity, and luck. He gave us the most time and had the most interesting story of our many subjects."
If you're a fan of Scotch or whisky (which I've become after several Scotch dinners at Bayside Restaurant), don't miss this film. If you're a Scotch newcomer, this film will help get you hooked.
"Scotch: A Golden Dream" screens Saturday, April 28 at 2:30 p.m. at The Triangle in Costa Mesa.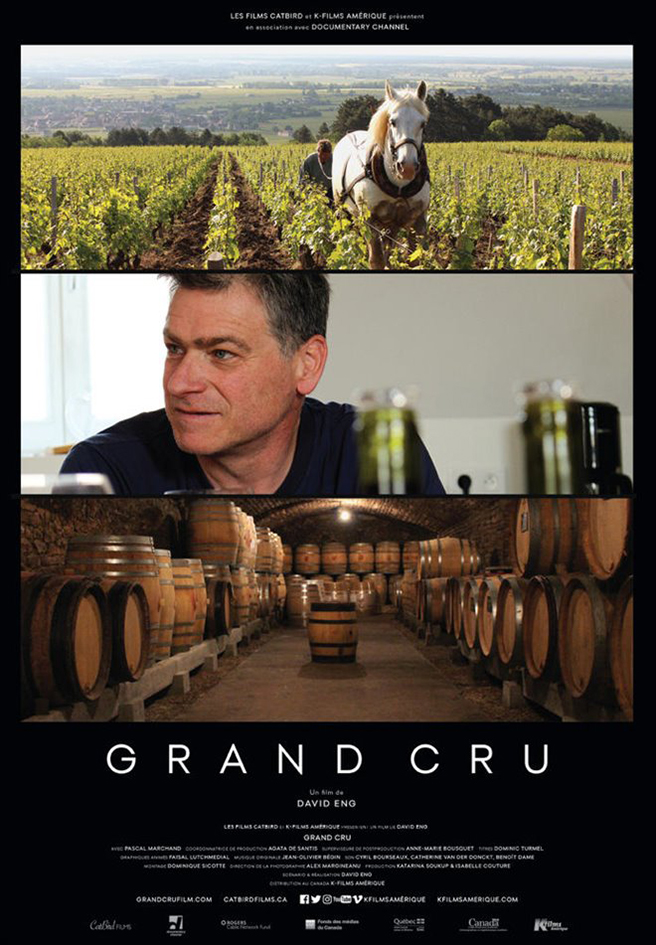 Grand Cru
"Wines with emotion."
That quote from the fascinating documentary "Grand Cru" is a fitting pronouncement of the film's flavor. It follows the story of Pascal Marchand, an aspiring poet from Montreal who traveled to France at age 21, fell in love with the Burgundy region, and is now a winemaking superstar. The film was shot during the catastrophic 2016 season which saw devastating frosts, hailstorms and disease in the vineyards. A large portion of the grape crops were lost. It's a reminder of the impact that climate change can have on the wine industry, but it's also an ode to those who have followed their passion and embraced the art of winemaking as a life-long love affair.
"Grand Cru" features sweeping cinematic vistas of vineyards and other scenery, interspersed with behind-the-scenes glimpses into tending the vines and roaming the winery.
As someone who makes regular trips to Paso Robles and other wine regions in California, this film also reminded me that I need to pay more attention to French wines and the traditions they hold.
"Grand Cru" screens Monday, April 30 at 3 p.m. at The Triangle, and Thursday, May 3 at 5:30 p.m. at Edwards Big Newport.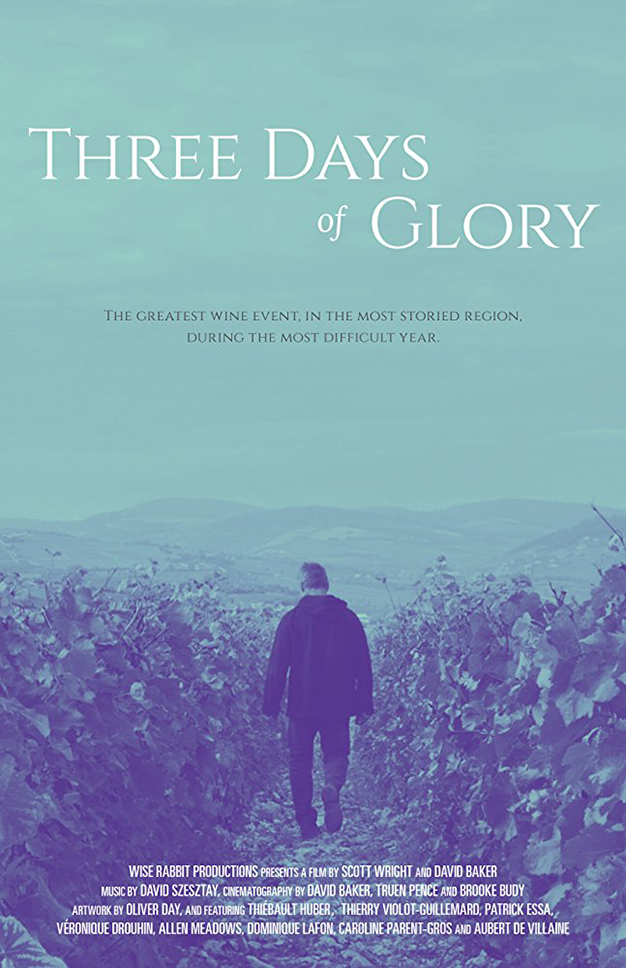 Three Days of Glory
"Burgundy is as much an idea as it is a physical place. People look to Burgundy for inspiration."
That statement from Allen Meadows of Burghound.com offers insights not only to the mythical wine growing region of France but it introduces the tone of "Three Days of Glory," which highlights a famous wine celebration known as Les Trois Glorieuses, an extraordinary festival of exquisite food and wine. It also profiles the personalities that make Burgundy the epicenter of the wine world.
The film also touches on the ramifications of the disastrous 2016 harvest, when production was way down and threatened to shutter wineries for lack of product.
Overall, this ode to Burgundy is yet another reminder of the unending passion of winemakers and why they do what they do.
"Three Days of Glory" screens Sunday, April 29 at 3:30 p.m. at Edwards Big Newport and Wednesday, May 2 at 12:30 p.m. at The Lot lux theaters in Fashion Island.
Other films in the Culinary Film Series:
Constructing Albert: At just fifteen, without vocation or aspiration, Albert reluctantly started working with his brother as they created elBulli, a Michelin 3-star restaurant. He soon found in cuisine a blank canvas on which to experiment and express his previously untapped creativity.
Cuban Food Stories: Executive Producers of "Jiro Dreams of Sushi" comes a comprehensive food documentary that captures the true and unadulterated flavor of Cuba, the hidden gems and secrets of an island on the brink of change.
Michelin Stars: Tales from the Kitchen: At a moment in time, when humanity is obsessed with food – photographing every dish, worshipping cooks and flaunting trophy meals on social media, this documentary goes under the surface and offers an in-depth, honest and relevant view into the world and every day of Michelin chefs and restaurants.
Ramen Heads: Osamu Tomita, Japan's reigning king of ramen, takes us deep into his world, revealing every single step of his obsessive approach to creating the perfect soup and noodles, and his relentless search for the highest-quality ingredients.
ULAM: Main Dish: Following the rise of Filipino food via the award-winning chefs crossing over to the center of the American table, this documentary stages this new culinary movement as not only a remarkable achievement for American restaurateurs, but also as a validation of Filipino culture. The film confronts issues inherent in representing both Filipino and American identity, and challenges from both the Filipino community and the world at large.
For passes, tickets and information about the Newport Beach Film Festival visit NewportBeachFilmFest.com.