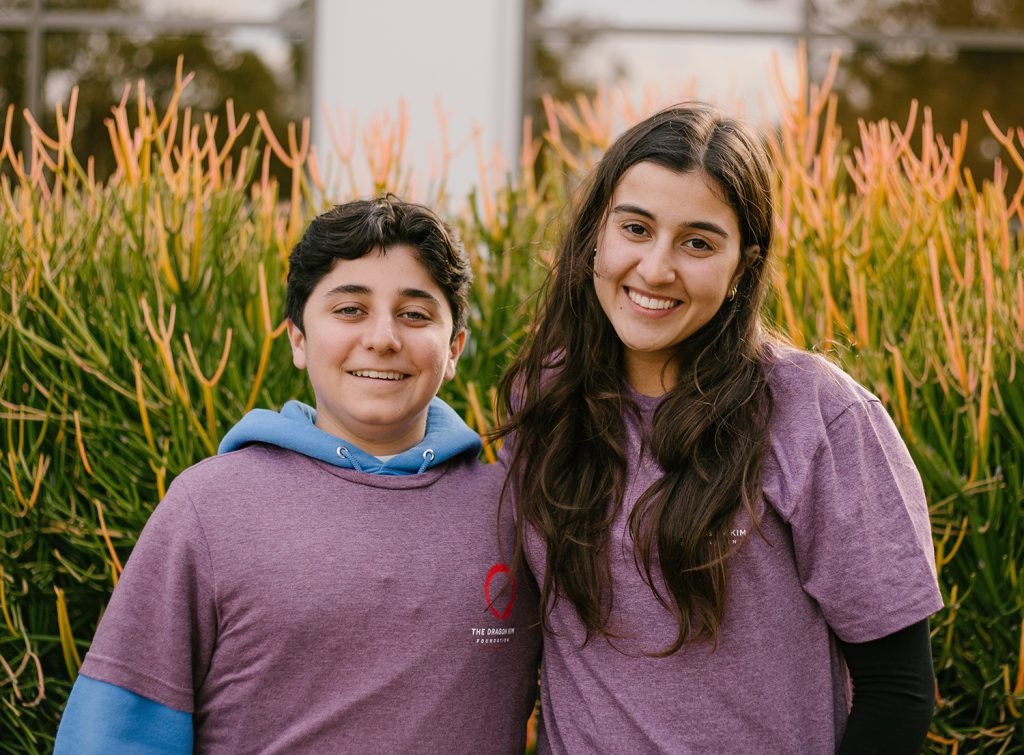 Anna Gabriel, a sophomore at Sage Hill School in Newport Beach, and Antonio Hatziris, a Newport Harbor High School freshman, had an ambitious goal in mind for their Dragon Kim Foundation-funded Fellowship project: they created a summer camp called MindWorks.
"The goal of MindWorks was to excite and empower young students to know they can do just about anything they set their mind to, as long as they know how their own mind works," said Gabriel.
"We hoped to find kids who wanted to unlock the limitless potential of their minds," said Hatziris. "We were also looking for teenagers who were willing to volunteer and run the camp with us. We succeeded with both."
The pair believe that learning about the brain inspires greater self-awareness, more effective study habits, better emotional regulation, and a greater interest in STEM.
To see firsthand how kids would respond, they first conducted a MindWorks workshop at St. Mary's School in Aliso Viejo. There they worked with about 860 students in a one-hour session testing their activities and curriculum to see what worked and what didn't. They were thrilled to learn that all of the students markedly improved their neuroscience skill set and gave them incredibly positive feedback.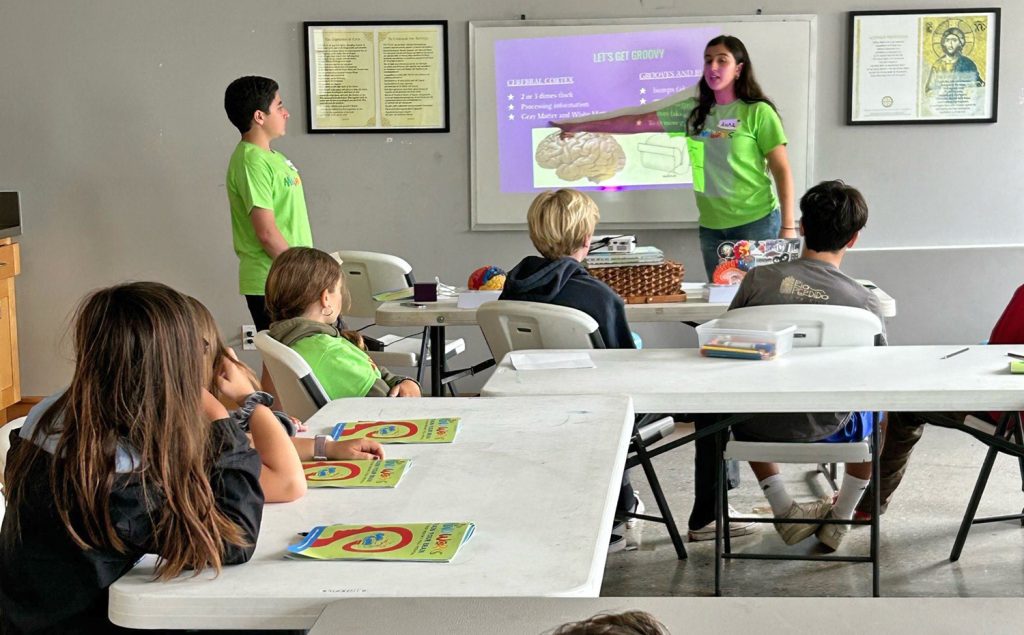 The pair took this feedback and fined tuned their MindWorks camp program. More than 15 children ages 7-14 signed up for the daily program that consisted of a morning ice breaker team-building session, followed by in-class instruction focusing on the science of the brain using the MindWorks workbook they wrote.
"At the end of the day, each child spent time finetuning a skill of their choice, allowing them to see and measure their own growth with the power of a fundamental neuroscience concept known as Myelination," said Gabriel.
The children learned about the anatomy of the brain, the neuron, neurotransmitters, and cognitive and emotional regulation. This was coupled with hands-on activities, such as making clay brain models, and conducting memory and sensory games.
As part of the Dragon Kim Foundation-funded Fellowship project, the high school duo received three weekends of leadership training and hands-on guidance from a mentor, plus a grant of up to $5,000 from the Foundation to implement their project.
"We are proud of all of our motivated high school students and look forward to them bringing attention to important issues they have identified in their communities," said Dragon Kim Foundation Board Chairman and Co-founder Daniel Kim.
The Dragon Kim Foundation was established in 2015 as a 501(c)(3) nonprofit organization by Grace Tsai and Daniel Kim to honor the memory of their late son Dragon Kim, who had been attending the Orange County School of the Arts.
The mission of the Dragon Kim Foundation is to inspire our youth to impact their communities while discovering and pursuing their passions.
Visit the website at http://dragonkimfoundation.org